---
Our featured project this month was designed by Ward Wildanger, a senior designer at Valet Custom Cabinets & Closets. He is a recent finalist in the "Garage" category for his project "The Dream Garage" in this year's National Top Shelf Design Awards presented at the 2015 Cabinets & Closets Conference and Expo in Schaumburg, IL. Ward brings over 25 years of design and engineering expertise to his work, and it shows in his projects, like this one in Los Gatos. Chris wanted a room that would do double-duty as a guest room and sewing room.
---
The concept was relatively straightforward: a wall bed, a corner wardrobe, and a movable sewing machine cart.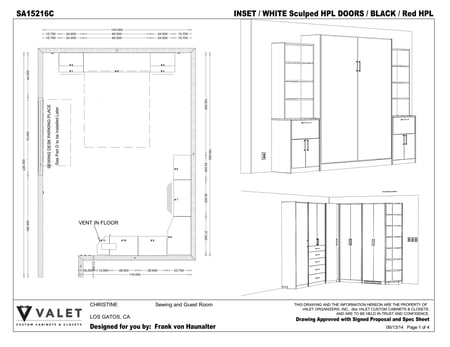 The result was just stunning. The choice of sculpted white and black Formica with red accents perfectly complimented the artwork in the room, including a wall quilt, of course.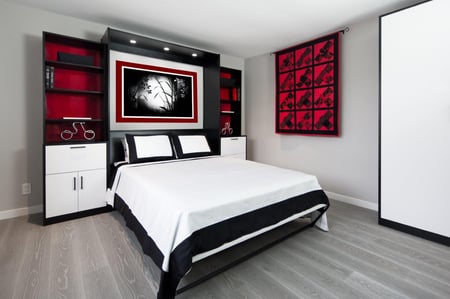 Instead of traditional nightstands, Ward used drop front panels to create flip down nightstands on either side of the Murphy Wall Bed.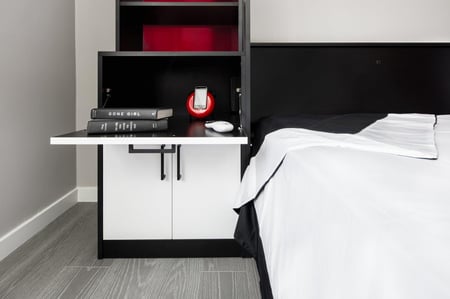 All of the hardware is Flat Black Square Bar Pulls from the Top Knobs Nouveau III Collection.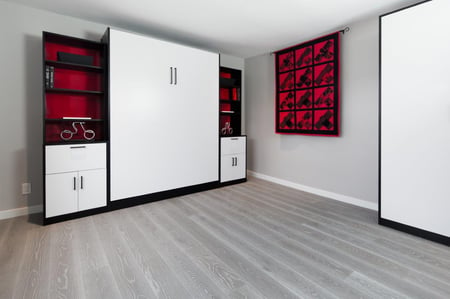 If you happen to know anyone who sews or quilts, you will know that storage space for fabric is of the utmost importance, and this was no different for Chris. She wanted to be able to store lots of material, and not to waste any space.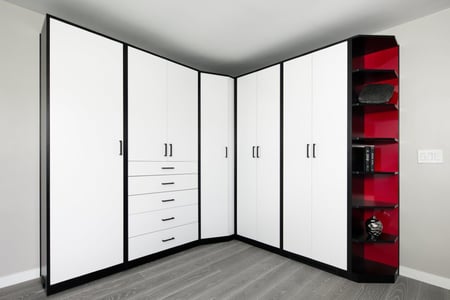 Adjustable shelves and a corner closet helped her to use every inch of the cabinetry.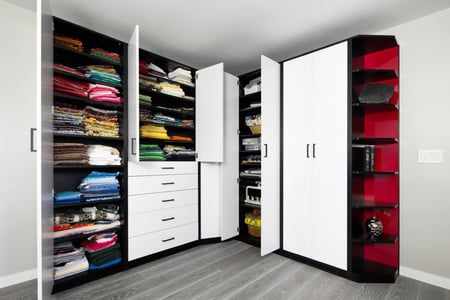 This room is a guest room, after all, and this corner area was cleverly made into a guest closet to maximize the use of space.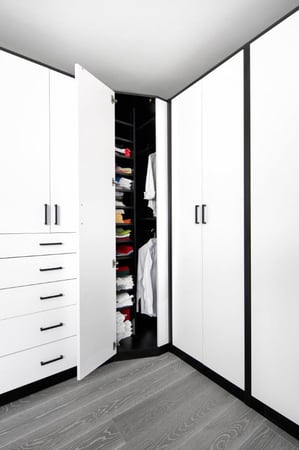 Every craft room needs a great work zone. Chris wanted to be able to store her machine when guests were using the room, but also needed easy access to it while working. This cart is on wheels and easy to move around the room as needed.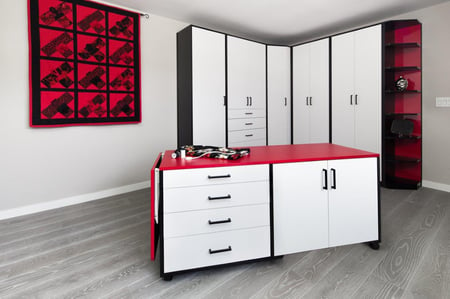 Because she would be moving and storing her sewing machine, she wanted the machine to be very easy to raise and lower. An electric lift in the cart served that purpose.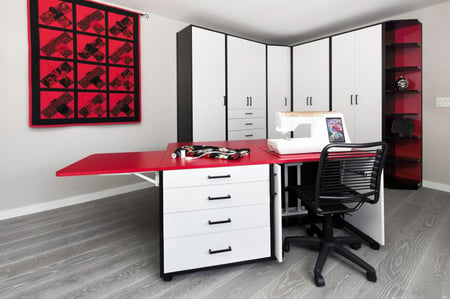 Chris now has a beautiful, contemporary room for her house guests, and a versatile, functional room for sewing. This is a perfect example of how custom cabinetry can add functionality to your home without giving up style or space.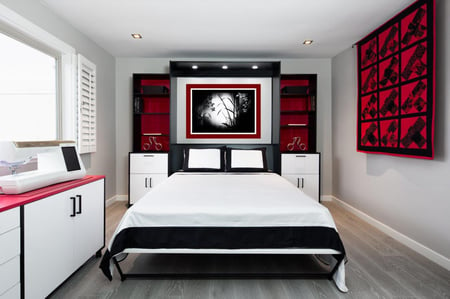 "I chose Valet because the other company I got a bid from was very inflexible," said Chris. "My designer, Ward, was excellent and really got into my project, especially designing the sewing table that would fit my particular machine and needs. He was easy to work with and seemed to value my input and suggested changes. The end result was exactly what I wanted."
---
Valet Custom Cabinets & Closets designs, manufactures and installs custom organizational solutions that enhance the functionality of your living space while complementing the décor of your home.
Our talented design team creates unique solutions tailored to your specific needs, style, and budget. We are independently owned and a direct manufacturer.
Our areas of specialty include Home Offices, Wall Beds, Media Centers, Closets, Pantries, Garage Cabinetry, and much more.
Your Space - Exceptionally Designed - Uniquely Styled - Expertly Crafted
---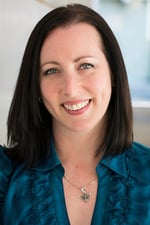 About Tracey Lee Davis and ZingPop Social Media
ZingPop Social Media, located in San Jose and founded in 2014, loves helping small businesses grow and succeed through their online marketing efforts. From coaching to total management for social media or email campaigns to blogging and more, ZingPop Social Media gives their clients a relevant voice in the social media conversation. To get your small business engaging with your target audience, please visit www.zingpopsocial.com.