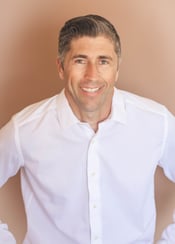 Chris Durant joined the Valet Custom design team in July of 2015. He started his career as a designer in the custom cabinet and closet industry at another company back in 2001. He was a senior designer there until 2010 when a need arose for him to stay home with his son. During that time, he took night classes to obtain an EMT certificate, as he felt that was a good thing for any parent to have. He discovered through this time that he enjoyed helping people and continued to study emergency medicine and eventually graduated from paramedic school and took a job in Monterey County as a firefighter.
---
Unfortunately, Chris injured his back and was unable to continue his career as a firefighter. He wanted to come back to the cabinet and closet industry because he had always loved the design field, as he enjoys the creative aspect of the job, meeting new people, and helping others. He said,
"Once I made the decision to come back to designing cabinets and closets I set my sights on the shop that I considered the best. Because I had been in the industry for 11 years, I had many opportunities to see Valet's work and hear about their reputation. Instead of sending my resume to all the cabinet businesses in the area, I wanted to work at what I consider the best shop I only made one resume copy, I then walked into Valet and asked for Larry Fox. Luckily that worked out for me."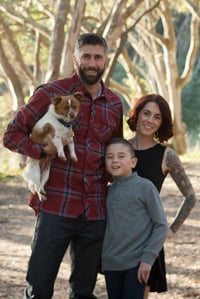 He loves spending time with his wife and son. Staying active and healthy is important to Chris, so when he is not at work, you can usually find him at the gym or the beach with his family. He surfs as often as possible and takes trips to surf destinations with his friends and family once or twice a year. Chris is also a founding volunteer of The ABRITE Children's Foundation, which dedicated to improving the lives of autistic children and young adults throughout Northern and Southern California by providing intervention services based on the principles of Applied Behavior Analysis.
Chris is working on a number of projects for Valet Custom Cabinets & Closets, one of which is a custom home office. On the surface, it looks fairly basic.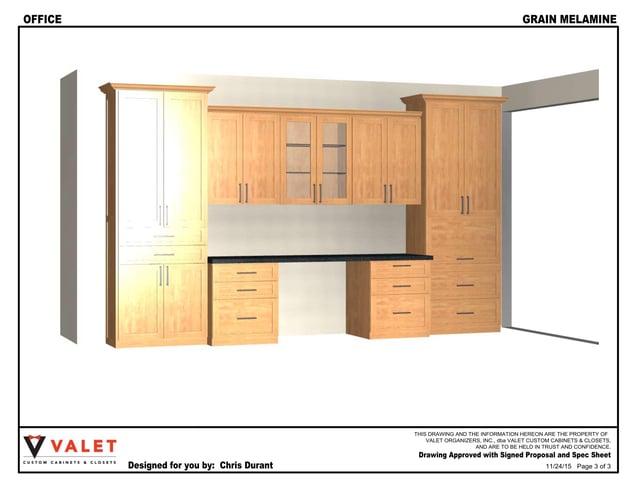 However, hidden inside "it has an amazing amount of office and sewing solutions" such as drawers for hanging files, a pull out sewing machine table and an ironing board.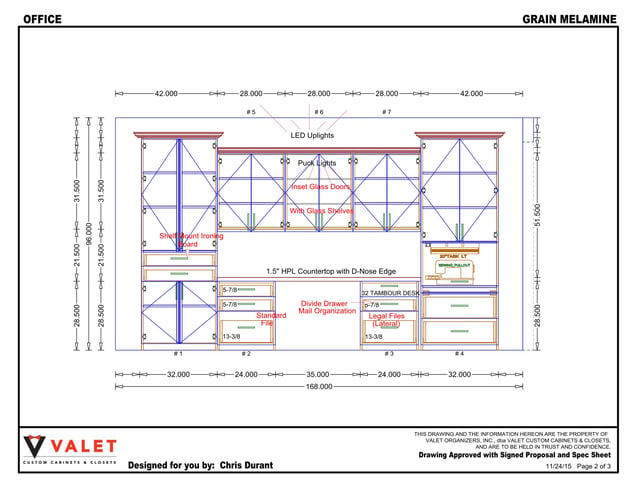 Chris loves working at Valet because "I get to meet interesting people every day and the challenges I am presented with keep me on my toes. However, the best part is being able to find a solution for my client and see them smiling in the end."
Want to work with Chris?

---
Valet Custom Cabinets & Closets designs, manufactures and installs custom organizational solutions that enhance the functionality of your living space while complementing the décor of your home.
Our talented design team creates unique solutions tailored to your specific needs, style, and budget. We are independently owned and a direct manufacturer.
Our areas of specialty include Home Offices, Wall Beds, Media Centers, Closets, Pantries, Garage Cabinetry, and much more.
Your Space - Exceptionally Designed - Uniquely Styled - Expertly Crafted
---
About Tracey Lee Davis and ZingPop Social Media
ZingPop Social Media, located in San Jose and founded in 2014, loves helping small businesses grow and succeed through their online marketing efforts. From coaching to total management for social media or email campaigns to blogging and more, ZingPop Social Media gives their clients a relevant voice in the social media conversation. To get your small business engaging with your target audience, please visit www.zingpopsocial.com.