With the winter solstice behind us and the holidays over, it may feel like spring is just around the corner. But for the next month or two, those long, dark winter evenings invite us to settle in, put up our feet, pour a tall glass of our favorite adult beverage and turn on a binge-worthy show. Or maybe you want to level-up on that new video game you got for Christmas, battling aliens or racing exotic cars against the kids. Valet Custom Cabinets & Closets can create a perfect built-in entertainment center to make those cozy evenings at home even better. Since in many houses, the home theater is also the main living area or the bedroom, the versatility that comes with a built-in media center means a peaceful atmosphere when the T.V. is off and cutting-edge viewing and gaming when the time is right.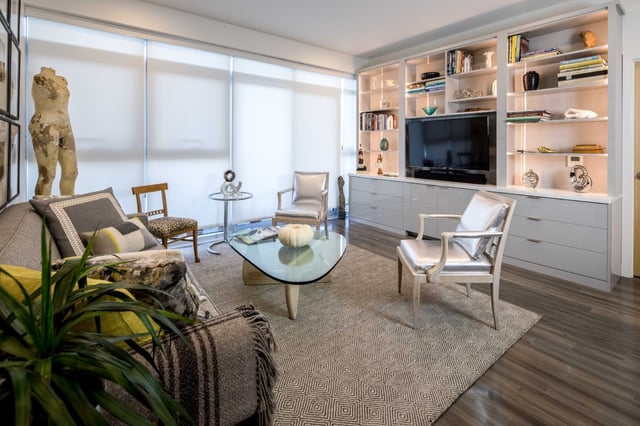 The screen is the focal point for any media center, but that does not mean it has to take over the look of the room. By creating a built-in cabinetry unit, the ambiance of the area can transcend the black screen for an overall look that fits the style of both homeowner and house. Having a home theater no longer means that it has to look like a theater.
Electronic and speaker components can be camouflaged behind mesh-fronted cabinet doors or mounted around the television screen. Gaming units are accessible but hidden for a look more conducive to a living area rather than a game room. Ventilation and wire management for these components are incorporated into the design, so you never have to worry about things overheating or see unsightly cords.
Valet Custom designers create a plan for your enterainment center using the measurements of your space and your components. They also take into consideration items you want to display like books and objects d'art, and those you want to keep out of sight while still maintaining access to, like video games and controllers. With a built-in media center, every inch is used to its fullest with your needs in mind.
By taking precise measurements of your room and incorporating aspects like heating and cooling registers and electrical outlets, your custom-designed unit perfectly fits your space. Our designers work around windows, doors, crown molding and more to provide a visually pleasing and eminently functional centerpiece to your living area. They can even put in special features like a hidden desk or fold-up table to add versatility.
If you have an alcove for your media center, we can work with that as well. Many of our designs are created for an alcove/niche situation with the cabinetry custom fit to the exact space, creating a cohesive unit that enhances your home while maximizing the use of space.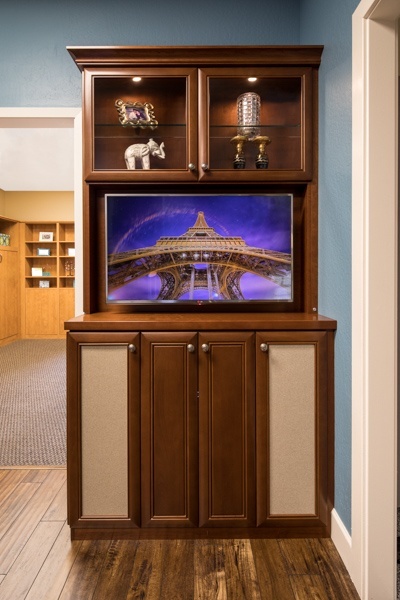 Valet Custom offers 42 finishes to choose from in materials from pre-finished wood veneer to thermally fused laminate, so your enterainment center will reflect your personal style and taste, while the exceptional quality means it will be both beautiful and enduring.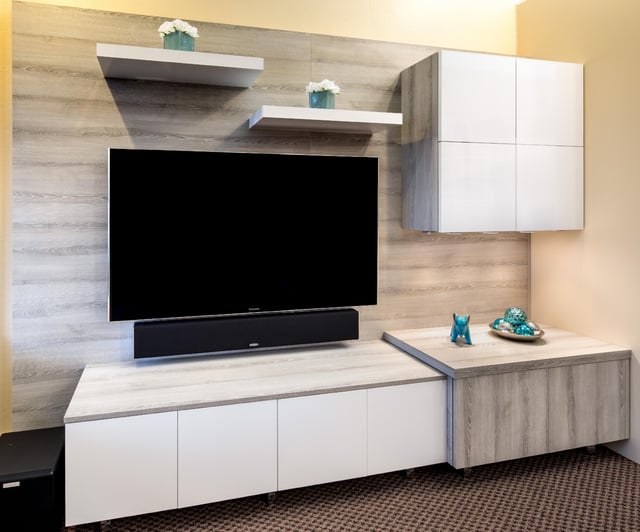 As you get ready to enjoy those cozy winter evenings with your family and friends, stop by the Valet Custom Cabinets & Closets showroom to see some examples of how a built-in media unit can take your viewing and gaming from ho-hum to huzzah!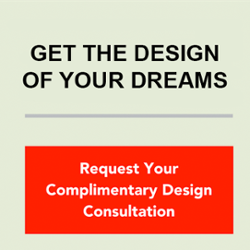 ---
Valet Custom Cabinets & Closets designs, manufactures and installs custom organizational solutions that enhance the functionality of your living space while complementing the décor of your home.
Our talented design team creates unique solutions tailored to your specific needs, style, and budget. We are independently owned and a direct manufacturer.
Our areas of specialty include Home Offices, Wall Beds, Media Centers, Closets, Pantries, Garage Cabinetry, and much more.
Exceptionally Designed & Styled * Expertly Crafted with 5-Star Execution
---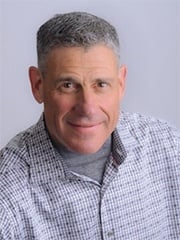 About Larry Fox, President
Larry is a graduate of the University of Southern California School Of Business. After receiving his degree he returned to the Bay Area and spent 18 years working in his family's 100+ year old metals recycling business. Upon the sale of that business in 2000, Larry and his wife Audrey purchased Valet. Larry has become a leader in the industry and is a past president of the National Closet Group. Larry loves turning people's dreams into reality, and remains as enthusiastic about the business today as he was when he first acquired it. View Larry's Houzz Page.