With so much new construction going on in the Bay Area, more people are getting the that special opportunity of creating custom organization solutions throughout their home from the very beginning. Valet Custom Cabinets & Closets is delighted to partner general contractors, architects, and interior designers to give these homeowners exactly what they want and need in their brand-new home. Whether we create organizing solutions for one room or throughout the house, Valet Custom does more than cabinets and closets. We help you organize your life.
Master bedroom: Each morning, you start your day with a routine that can be enhanced by having a custom closet. Imagine the time saved when each item is at your fingertips, and everything is visually accessible. Studies show that if you start your day with less stress, you get more accomplished throughout the day with less overall anxiety. At Valet Custom, we design your closet to your specific and unique storage needs and requirements. Are you a shoe person? We can handle that. Jewelry? Got it covered. With endless options to categorize and store every piece of your wardrobe, you can begin each day pulled together and functioning at your most efficient, while staying calm and collected.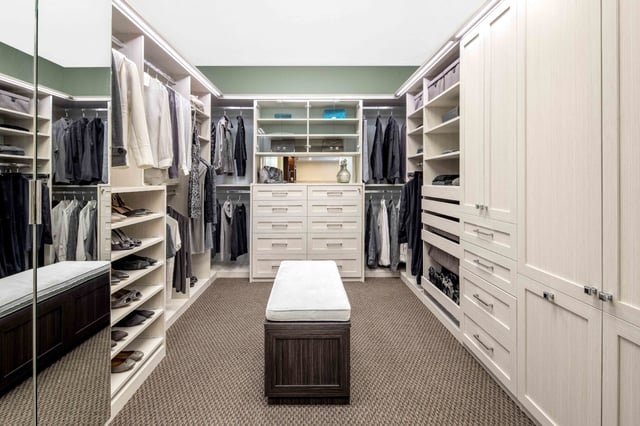 | | |
| --- | --- |
| | |
Media and entertainment: Whether you watch TV in your living room or bedroom – or both – Valet Custom can help design a custom cabinetry solution that is ideal for your space. When it's time to pull up a chair and put up your feet, a built-in unit creates a unified and pleasing aesthetic for relaxing and entertaining. Because these custom units are designed to the specifications of your room, there are no odd corners or unsightly gaps. Every unit is perfectly designed and installed for seamless incorporation into your new home. We work around heating and cooling ducts for the most comfortable atmosphere, and add lighting and outlets for unobtrusive ease of access. Instead of fitting awkward pieces of your entertainment center furniture from your previous house, Valet Custom solutions exactly fit your new home and lifestyle for ultimate entertaining.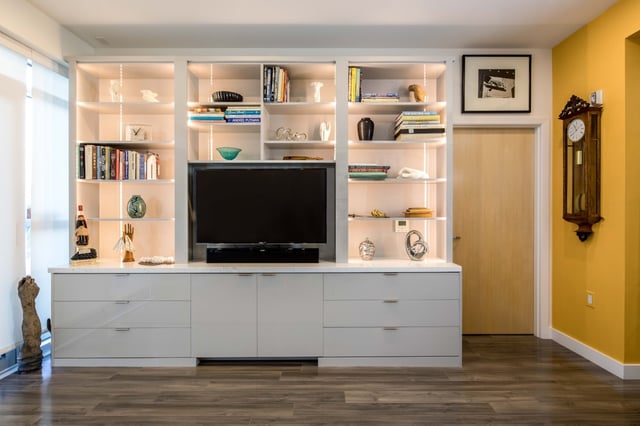 Pantry:
Whether you have a walk-in or reach-in pantry, having this area of the home organized is essential for living well in your new home. Every homemaker has dreamed about "if onlys" for her pantry. Now those can become a reality. By collaborating directly with the homeowner and contractor during construction, Valet Custom can deliver a pantry with the perfect combination of tall shelves, small shelves, hooks, bins and drawers. Dinner prep becomes a joy when everything is within easy reach.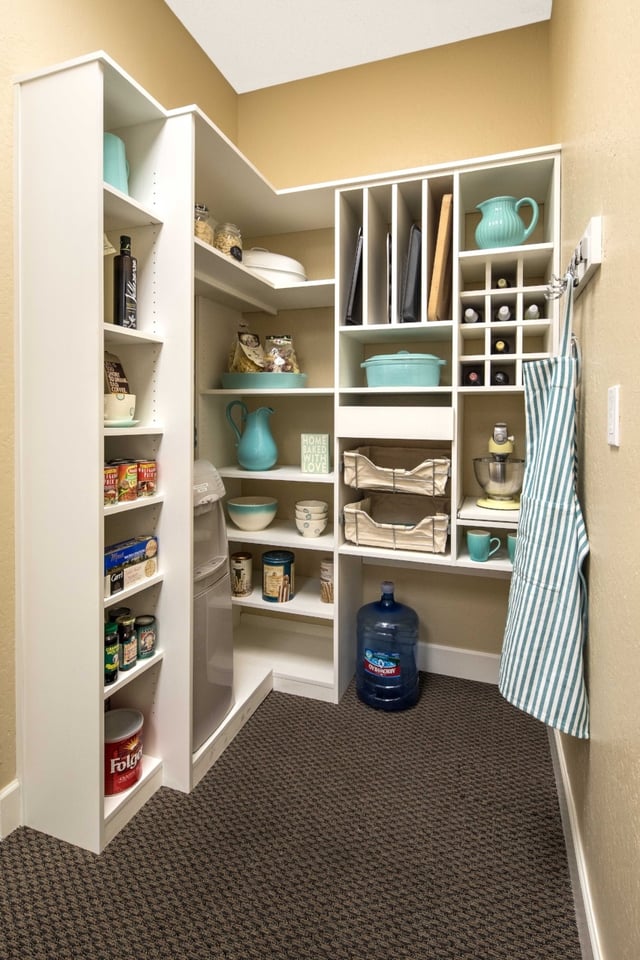 Entryway: Comings and goings for school, work and activities can create chaos in the entryway. A few essential elements, designed and installed by Valet Custom Cabinets & Closets, can go a long way toward corralling those wayward coats, shoes, backpacks and briefcases. As construction and finishing proceed, a few design touches will save time, energy and frustration for all the ins and outs of your family long after the construction workers are gone. A bench to put on and take off muddy shoes, shelves and cabinets to store the dog's leash and toys, hooks for sweatshirts and jackets, a self for those last second essentials like sunglasses or keys. These touches make every day smoother getting out the door, and clutter-free coming home.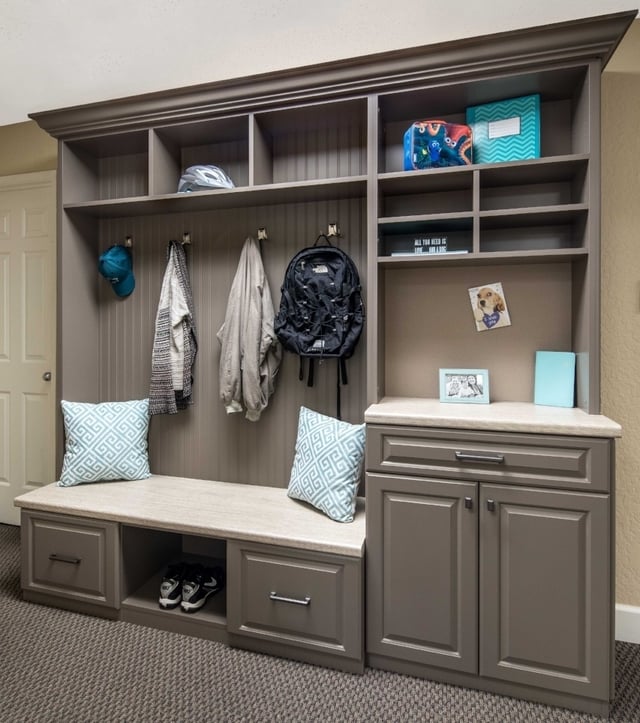 Home office: Need a home office but want to have space for guests? Creating a perfect multi-use space in your new home is easy with Valet Custom. Our designers can incorporate a wall bed into your home office so that when you are working, your office is efficient and professional, but when your parents arrive, or your kids come for the holidays, that space is warm and inviting. With options for twin, full, queen or king beds that don't take up floor space during the day, but are ready at a moment's notice when needed, your custom home office becomes a custom guest room for the ultimate in convenience.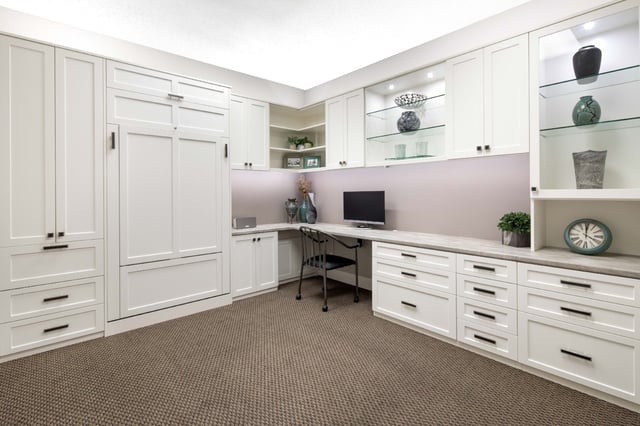 | | |
| --- | --- |
| | |
There are myriad decisions to be made during any new construction project. At Valet Custom Cabinets & Closets, we take the stress out of the organizing side of your construction project by offering solutions to every need, spearheaded by our expert designers. They make the process easy, listening and planning for your needs, creating CAD designs and mock-ups so you know what you'll get and how it will look before finalizing the project. What better way to prepare to move in to your brand-new home than making your organizing dreams come true? At Valet Custom, we organize your world so you can live well.
---
Valet Custom Cabinets & Closets designs, manufactures and installs custom organizational solutions that enhance the functionality of your living space while complementing the décor of your home.
Our talented design team creates unique solutions tailored to your specific needs, style, and budget. We are independently owned and a direct manufacturer.
Our areas of specialty include Home Offices, Wall Beds, Media Centers, Closets, Pantries, Garage Cabinetry, and much more.
Exceptionally Designed & Styled * Expertly Crafted with 5-Star Execution
---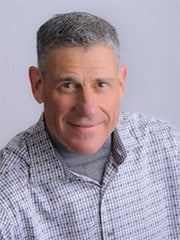 About Larry Fox, President
Larry is a graduate of the University of Southern California School Of Business. After receiving his degree he returned to the Bay Area and spent 18 years working in his family's 100+ year old metals recycling business. Upon the sale of that business in 2000, Larry and his wife Audrey purchased Valet. Larry has become a leader in the industry and is a past president of the National Closet Group. Larry loves turning people's dreams into reality, and remains as enthusiastic about the business today as he was when he first acquired it. View Larry's Houzz Page.