---
Deborah and John's laundry room is right off of their family room, and the door is open most of the time. They were ready for a face lift for this visible room, to not only dress up their old cabinets, but to gain functionality, as well. Larry Fox, the owner of Valet as well as one of our designers, took a tired looking room and made it fresh and clean again!
---
Here's an idea of what the laundry room looked like before Valet came into the picture:
This is a well-used part of the house that needs to have a lot of functionality in it. In order to make the most efficient use of the space in the room, we first needed to come up with the right design. Here is a panel from the
CAD (computer-aided design) drawing
to give you an idea of the level of detail that goes into our designs.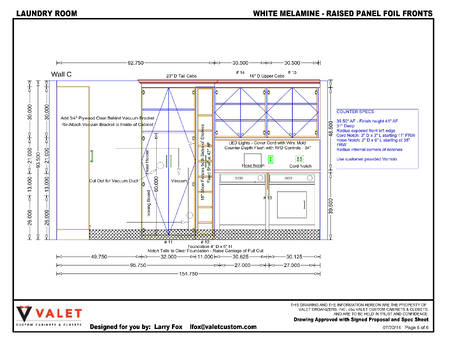 Here's how it turned out in the end!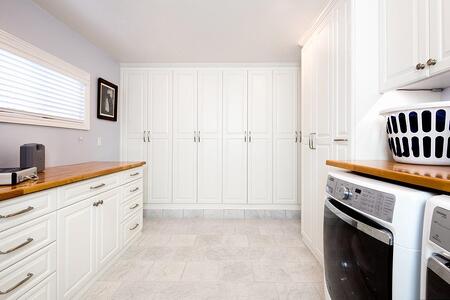 We redid the room with durable, white melamine cabinets and raised panel thermal foil fronts, as well as maple butcher block counters.

Their original laundry room had top loading machines: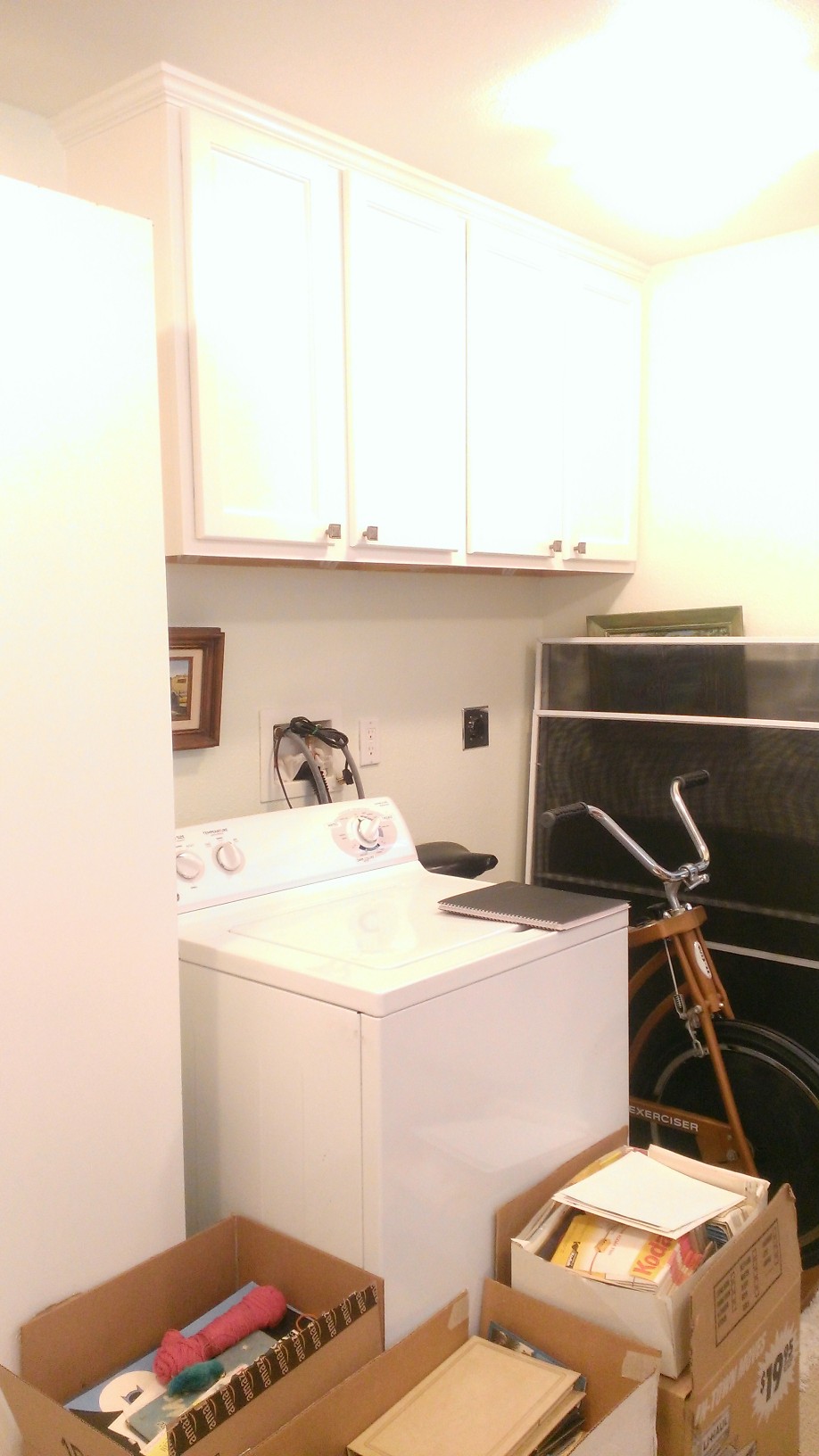 They switched to front loading machines, and then we were able to transform the area above them into usable counter space for folding clean clothes and storing unused laundry baskets.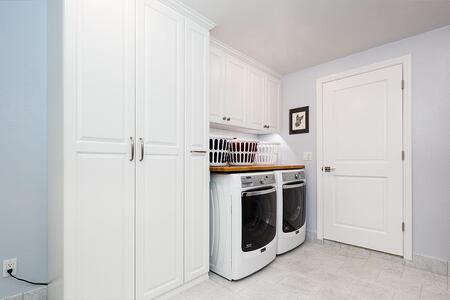 Deborah and John have a vacuum closet in the room, and it was also sorely in need of a face lift:
Not only did we make the area look better by using fully finished components, but we gave them extra storage space by increasing the height of the cabinet!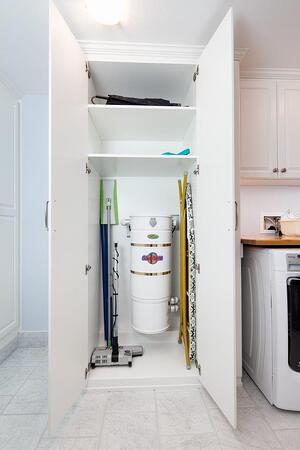 Their garage has no space for a workbench or storage for tools, so we incorporated both into their new laundry room. Because these counters will see a lot of heavy use, we constructed them out of incredibly durable maple wood and gave them four coats of varnish.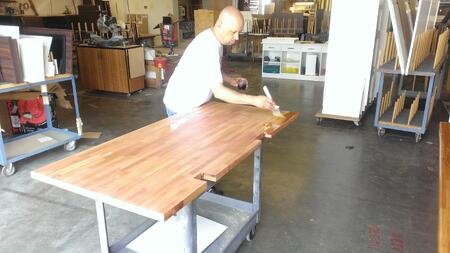 We utilized a pull-out case to hang his tools in an organized fashion while keeping them hidden from view when not needed.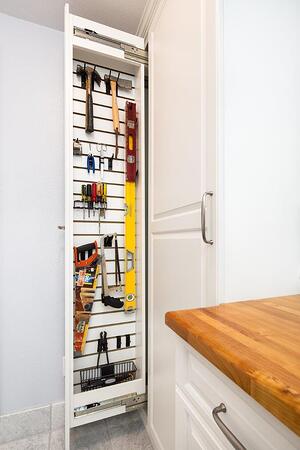 The final product is not only built to be a fully functioning work area, but it looks great, too!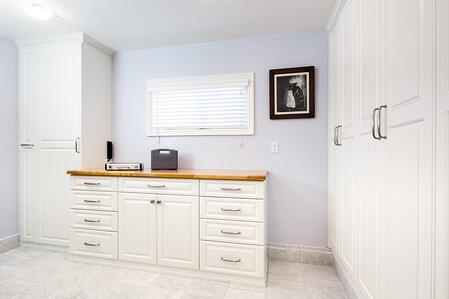 ---
Deborah and John were thrilled with the way their new custom cabinetry turned out.
"We just finished upgrading our Laundry Room. Valet helped us every step of the way to convert our old storeroom into our Laundry Room happy place! They worked closely with us to understand our needs, propose layout configurations, help us choose the right combination of shelving, doors, counters, and trim to create an inviting and functional workspace.

Thanks go to Larry and his staff for a very pleasant remodeling experience."
You, too, can have the room of your dreams! Contact us today for a complimentary design consultation!
---