Now that we're learning to live with the coronavirus that causes COVID-19, it appears many of us will be working from home more often. Some of us may even be able to make the transition permanently. If this is the case, you'll want to work productively and know that you're also working safely at the same time.
If you have children, older people, or people with health challenges in your home, protecting them may be your biggest concern. Health experts recommend regularly cleaning and disinfecting surfaces people frequently touch like doorknobs and cabinet handles. A thoroughly cleaned home office can add to your peace of mind.

How Should I Clean My Home Office?
If you're stuck at home and looking for a project you can share with older kids, this might be a great time to think about a top-to-toe home office refresh.
Take everything out of office cabinets and closets and off shelves. While you're at it, you can sort the items and decide what you no longer need. (If you're not sure, ask yourself when you last used the item. If the answer is "not in the last two years," it might be time to let go.)

Starting at the top, dust shelves thoroughly with a soft cloth or duster. Get into the corners and remove dust and grime that has accumulated there.

Wipe down shelving and walls using one of these

FDA approved cleaners

for coronavirus. Follow manufacturer guidelines and FDA recommendations for the best results.

Deep clean the floors. Mop hardwood or laminate surfaces and have rugs shampooed.

Finally, wipe down the surfaces of the doors. Don't forget the doorknobs--these are where germs are transmitted most of the time.
While you're at it, keep a box of wipes handy, so you can wipe doorknobs and handles frequently.
We Can Help
We're here to help. Not only can we design you an ergonomic and productive home office, but we are also adding new colors and finishes as an upgrade. Our newest wood grain finishes will bring added elegance and practicality to your home workspace.
We also offer a line of solid color finishes that includes the proprietary InCopper™ antimicrobial technology. Ancient people knew copper could prevent disease and reduce infection. Recent research has confirmed this by testing the metal's efficacy against various microbes, including several from the coronavirus family.
Developed by industry leader Arauco in partnership with Codelco, the world's largest copper miner, InCopper consists of a mix of copper salts explicitly designed for laminate applications. The formulation has been proven to protect panel surfaces from fungi, mold, and harmful microbes--great especially for high-traffic areas. Mixed-use and multi-generational spaces like kitchens, home offices, closets, and bathrooms are just a few examples of ideal uses.
Innovative Designs, Top Notch Service
Valet Custom Cabinets & Closets can help you create your dream space. Our experienced team focuses on exceptional design and innovation and follows up with unmatched service and quality. Because we control every step of the process from design through manufacturing through installation, we offer our customers the confidence of a single source of accountability.
Contact us today and see how a Valet Custom Cabinets & Closets designer can help you create the closet of your dreams.
You May Also Like: Best Tips For Working At Home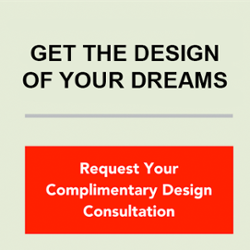 ---
Valet Custom Cabinets & Closets designs, manufactures and installs custom organizational solutions that enhance the functionality of your living space while complementing the décor of your home.
Our talented design team creates unique solutions tailored to your specific needs, style, and budget. We are independently owned and a direct manufacturer.
Our areas of specialty include Home Offices, Wall Beds, Media Centers, Closets, Pantries, Garage Cabinetry, and much more.
Exceptional Design * 5-Star Execution and Service * Expert Craftsmanship
---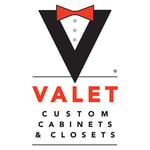 Staff
Staff Writers are various staff that have created content and blogs for us to post anonymously or as a group. We are a team, first and foremost, and sometimes we write as a team as well!