Light is not just the absence of darkness, rather it could be a reason to transform your space forever! Unique yet practical ways where correct light is the missing piece of the puzzle you have been looking for. Let Valet Custom, design your next dream space and bring it to light!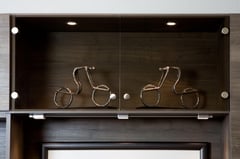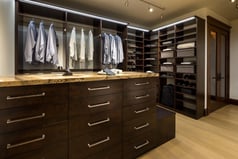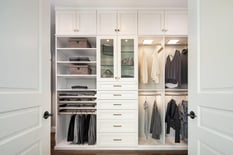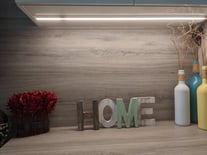 Puck Lights Strip Lights Square Lights Task Lights
Lights set the right mood and tone. Lights also make your space comfortable, inviting, and purposeful. Whether it's a Walk-in Closet, a Media Center, or a Home Office, lighting in the right place can have a positive effect! Puck Lights are a great option for directional lighting as it creates a fancy focus effect, on your showcase collections, trophies, and awards. Task Lights provide extra light for specific areas where ambient light is already present. An effective and efficient solution to a productive workspace.
Lighting has been used creatively by designers to make small rooms appear larger. Lighting the closet correctly is essential for choosing clothes carefully each day. The best lighting for your closet is LED Strip Lights. As well as illuminating and brightening your space, LED strip lights across the top eliminate the need for individual lights, creating an elegant and stylish aesthetic. A well-designed space with correct lighting can naturally upgrade your room, with simple but functional changes.
There is no limit to how Square Lights can create an impact, whether they are installed in a master closet, a cabinet, or a special wall unit design. A design with square light will always add a dramatic touch.
Adding task lighting to an already-lit room provides increased illumination for specific tasks. Additionally, task lighting improves the visibility of small objects or objects that have low contrast as well as provides more light for tasks that require accuracy. Ideally, task lighting should not give off distracting glare or shadows and be bright enough to prevent eye strain.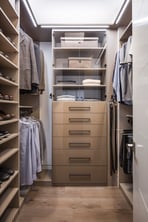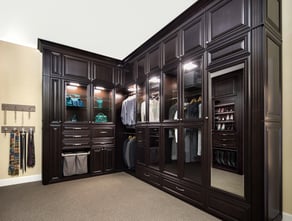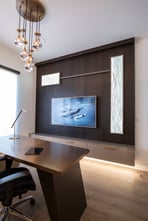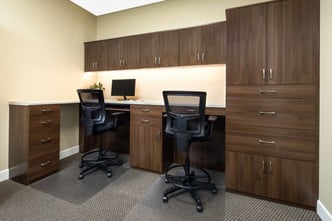 It is essential to establish the mood and feeling of space through ambient lighting. Besides lighting up spaces, it helps your eye focus on specific areas. Put the laws of physics to work to make a small space appear larger!