In this Tips & Tricks Video Series, Shari Krandel explores her personal closet to give you ideas on the best options for shoes and boots storage, and options that can suit you!
Transcript:
Hi there. I'm Shari Feldman Krandel and I'm a senior designer at Valet custom cabinets and closets. And this is my personal closet. And I want to talk to you about shoes. So what I wanted to show you is a difference on this shelf. This is a 30 inch wide shelf, and I can get four pairs of shoes, one, two, three, four, regular. But if there's a sale going on at say DSW I can get five.
If I nest them heel toe heel toe one, two, three, four, five, and this is a great way to get more pairs of shoes on a shelf. It also works for my flats down here. If I nest them, I'm getting five. I can also just do regular with four that's, at a 30 inch length. Um, if I go down to a 24 inch length, I'd get one pair less. It would be stopping here at 18 inch length less. So you can do the same system. 18 24 30 are kind of the sizes this I do for my booties. This is a 24 inch length, and I've nested them here. One, two, three, four. Um, and then what I like to do for my boots, ladies is let me step back here in a four inch height here, I store my boots horizontally. I put the heels on the outside heel heel, and I lay them down because I will not stuff them and stack them. And it is just to me, a waste of time. And some of my clients are wonderfully disciplined and are fantastic at that. But in a four inch space, I've got one, two, three, four. You can see I've got one more shelf. I just got rid of something and I've got room for something else to come into my closet. Next time I go shoe shopping. So great ways to store your shoes. Have fun ladies.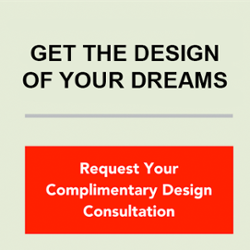 ---
Valet Custom Cabinets & Closets designs, manufactures and installs custom organizational solutions that enhance the functionality of your living space while complementing the décor of your home.
Our talented design team creates unique solutions tailored to your specific needs, style, and budget. We are independently owned and a direct manufacturer.
Our areas of specialty include Home Offices, Wall Beds, Media Centers, Closets, Pantries, Garage Cabinetry, and much more.
Exceptional Design * 5-Star Execution and Service * Expert Craftsmanship
---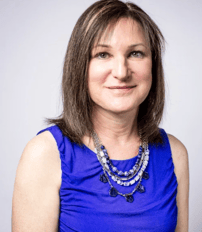 Shari Krandel

Shari has over 10 years' experience in cabinetry and closet design since joining our Valet team in 2010. She has the distinction of winning two national cabinetry awards during that time. In addition, Shari came to us with 18 years' experience in the fields of Interior Design, Space Planning and Architecture. She holds a Bachelor's degree in Architecture from UC Berkeley. She is a naturally organized person and loves a good puzzle, putting all the design pieces together. Shari enjoys hiking, skiing, and spending time with her family. Her customers love her enthusiasm and personal approach as she translates their needs into a beautiful and functional design.