In a perfect world, your walk-in closet would be meticulously organized and color coordinated. You would be able to find anything in your pantry at a glance. Your kids would find their favorite toys without your help. You'd never lose an important business memo again.
But Getting organized takes time, something many women don't have enough of. But while it may only take a microsecond to find something, searching adds to decision fatigue. And that in turn leads to stress and poor decision-making. Who needs more stress?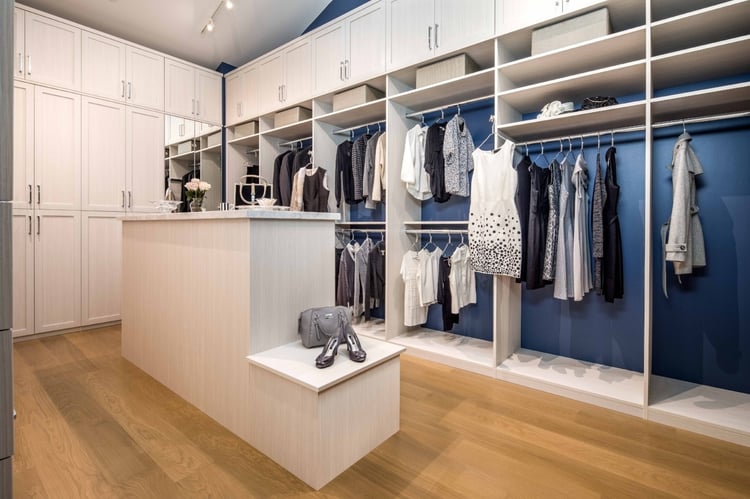 Easy Ways to Organize Your Closet
Even if you are working from home in t-shirts and sweatpants, an organized closet can help you start your day right.
● Purge anything you haven't worn in two years.
● Sort your clothing seasonally, then by type and even color, if you're so inclined.
● Hang garments by length to gain more room. You may be able to add shelving or a second pole under jackets and blouses.
● Use floor space wisely. Shoes can go in bins or on shelves.
● Don't forget about jewelry and accessories. Scarves, bags and long necklaces can be hung on accordion racks.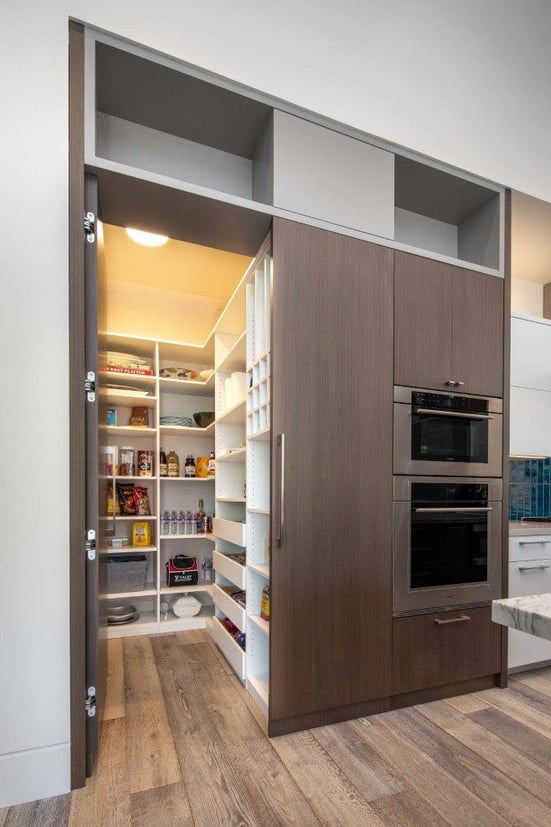 Pantry Organization
Have you ever found yourself with four bags of whole wheat bread flour but no spaghetti for a quick supper? Turn pantry organization into a family project and involve the kids.
● Clean out your pantry. Remove everything, throw out old, out-of-date and open but unused items. Dust and vacuum, then add shelf-liners to keep containers from sliding and spilling.
● Group items into categories like canned goods, beans and seeds, rice and pasta, and cereal and snacks. Store everything you can in clear containers and label them.
● Use extra wall space if you have it. Put up hooks to hold aprons, shopping bags and brooms. Use sliding shelves to make even items in the back more visible!
● Get the whole family involved to help keep the pantry organized.
Organize the Living Room in Under an Hour
The living room can be the most difficult space to organize. It seems to be the one place in every house where misplaced items turn up. Good news: you can de-clutter a living room quickly with these steps.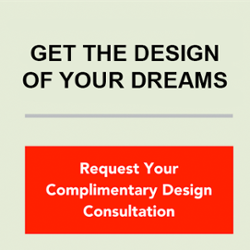 ---
Valet Custom Cabinets & Closets designs, manufactures and installs custom organizational solutions that enhance the functionality of your living space while complementing the décor of your home.
Our talented design team creates unique solutions tailored to your specific needs, style, and budget. We are independently owned and a direct manufacturer.
Our areas of specialty include Home Offices, Wall Beds, Media Centers, Closets, Pantries, Garage Cabinetry, and much more.
Exceptional Design * 5-Star Execution and Service * Expert Craftsmanship
---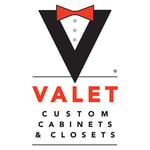 Staff
Staff Writers are various staff that have created content and blogs for us to post anonymously or as a group. We are a team, first and foremost, and sometimes we write as a team as well!