Who knew, two years ago, that so many of us would be working from home? For many of us, remote work was either the occasional luxury or driven by an emergency like a sick kid or admitting a repair person. We worked from the sofa, the kitchen table, or the bed; it may not have been ideal, but it was temporary.
Working from home is the rule for many of us now, not the exception; makeshift solutions are no longer adequate. Instead, a dedicated workspace that is cozy and inspirational helps you focus, mentally gets you into a work mode, minimizes distractions, and helps create a healthy balance.
Choosing the Right Space
When setting up your home office, you'll have to balance available space with what you need to work effectively. For example, if you require quiet to conduct meetings and think, a separate room may be the answer for you. If that is the case, you may want to convert an extra space into a custom home office that meets your requirements. Valet offers a wide variety of finishes, cabinets and shelving that will make your custom home office perfect for you!
If you entertain and need a guest bedroom, consider turning a room into a double-duty space with ergonomic furniture and enough storage for both uses. Talk to our award winning design professional for advice on setting up the room as an organized home office and a guest refuge. Valet can create a custom Murphy Bed/Wall Bed that can have the function of a home office, while being an extra guest room when you need it!
If you're in a smaller space or can't convert a room into a custom home office, you may be able to carve out a quiet corner for your dedicated use. You'll find that ergonomic furniture and good lighting are critical, while a screen for privacy may help you function effectively. Our talented designers can work with you to get the right finish, function, and elegance you have always dreamed.
Setting Up an Organized Home Office That Works for You
Regardless of where you locate your home office, you'll need:
A setting that is cozy and inspirational with enough light and privacy to work comfortably and efficiently. We offer recess and built in lighting to accent your art, family photos, or function.

Ergonomic furniture so you don't end the day with aches and pains. At a minimum, invest in a good chair that is comfortable and supports you adequately.

Valet Custom can work with you to create a work surface big enough to fit your computer and anything else you need to do your work. The solution doesn't have to be a single desk; two tables set in an L-shape or a small desk and a bookshelf may meet your needs. Our designers can also advise you on built in wall tables, hidden pull out drawers for shedders or printers, or a back drop you can write or post notes on.

Enough storage to organize and stow your belongings. If you don't have the budget for a custom storage design, repurpose baskets, a bookcase, or storage bins to help you tame the unavoidable mess.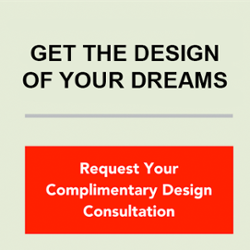 ---
Valet Custom Cabinets & Closets designs, manufactures and installs custom organizational solutions that enhance the functionality of your living space while complementing the décor of your home.
Our talented design team creates unique solutions tailored to your specific needs, style, and budget. We are independently owned and a direct manufacturer.
Our areas of specialty include Home Offices, Wall Beds, Media Centers, Closets, Pantries, Garage Cabinetry, and much more.
Exceptional Design * 5-Star Execution and Service * Expert Craftsmanship
---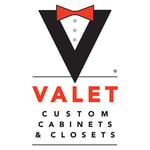 Staff
Staff Writers are various staff that have created content and blogs for us to post anonymously or as a group. We are a team, first and foremost, and sometimes we write as a team as well!