Home media centers have grown up. The term once used to mean a television on a stand; now media centers are a combination of home movie theaters, ultimate gaming centers, and a focus for family gatherings. They have become the heart and focal point of the modern home.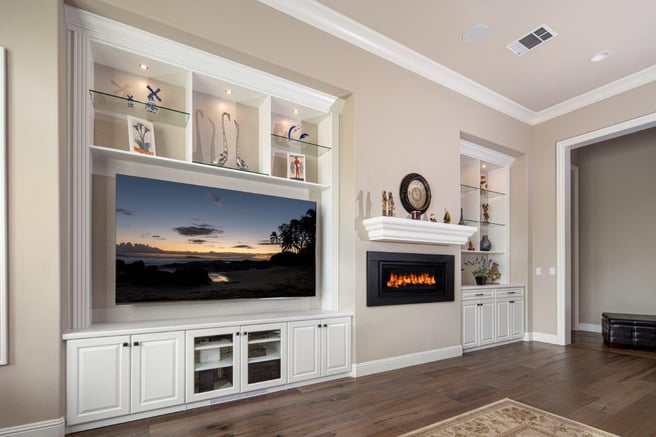 Planning for a Media Center
Start by thinking about what you and your family will want to use the media center for. Will it be a home movie theater? A gaming center? Both? Who will most likely be using the equipment?
Next, you'll want to consider what you want hidden and what you'd like to display. Consider how often the equipment will be used. Would you also like to show off photos, artwork and mementos?
You have plenty of options for storage: shelving, drawers and cabinets are all choices. A well-designed media center will help organize, display and protect your memorabilia and electronic equipment and hide snaking cables from view. And finish selections are almost limitless. Because we are first to the market with new material finishes, you can have something that truly stands out and defines your style.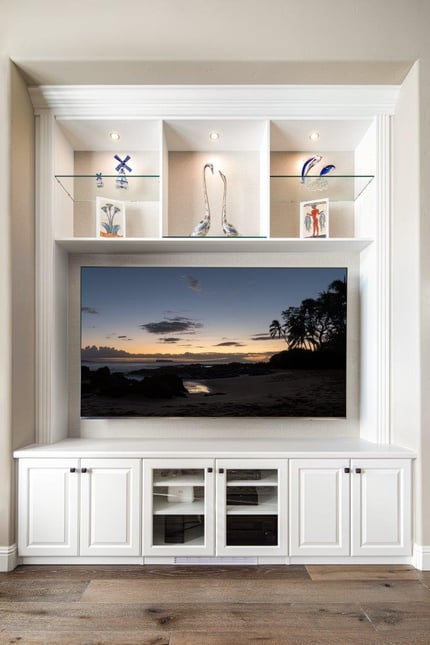 Why Invest in a Custom Media Center?
Of course you can always buy stock storage modules and put them together yourself. However, involving a Valet Custom Designer means a design that reflects your style along with Valet Custom's years of experience to meet all your needs.
● All your equipment will be accounted for and protected, reducing clutter.
● You will have room for important memorabilia.
● A well-designed system with plug strips will hide wires and cables for a neater look.
● Critical ventilation will be incorporated, ensuring your gear keeps on running.
At Valet Custom Cabinets and Closets, we will design and build a home entertainment center to meet your unique needs. You'll have all the display space you need and know that your gear will be protected in elegance and function. And you'll have a home entertainment solution that you can be proud of.
Contact us today to see how we can build the media center you've always wanted.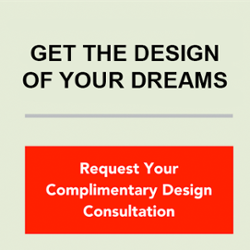 ---
Valet Custom Cabinets & Closets designs, manufactures and installs custom organizational solutions that enhance the functionality of your living space while complementing the décor of your home.
Our talented design team creates unique solutions tailored to your specific needs, style, and budget. We are independently owned and a direct manufacturer.
Our areas of specialty include Home Offices, Wall Beds, Media Centers, Closets, Pantries, Garage Cabinetry, and much more.
Exceptional Design * 5-Star Execution and Service * Expert Craftsmanship
---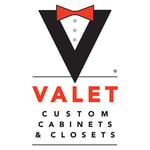 Staff
Staff Writers are various staff that have created content and blogs for us to post anonymously or as a group. We are a team, first and foremost, and sometimes we write as a team as well!