You have a beautiful home, but what about your garage? Does it live up to the standards of the rest of your house? Is it a place where you can show off your vehicles with pride? With a little planning, your garage can become something you can be proud of and show off to family and friends!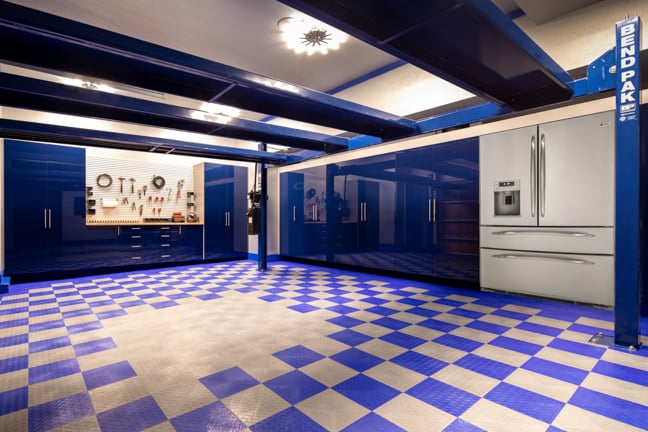 Get Started on Your Luxury Garage
Setting up a luxury garage takes time, but it is not difficult. First things first: getting rid of unwanted items, dirt and grime so you can see how much room you have and think about how to use the space effectively.
● Donate, recycle or discard broken items; things you no longer need and anything you no longer use.
● Hose off the floor. Get rid of spider webs, debris, and stray items that may have missed the purge.
● Deal with pest problems or bring in an exterminator.
● Plug leaks, fix cracks and replace weatherstripping if necessary.
● Clean items you want to keep.
With the garage empty, think about how you want to use the space. You'll want room for your vehicles, of course, but you may also want to use your garage as a man cave for entertaining or as a workspace for projects with your kids. A Valet Custom Designer can help you visualize your space, and take in all your functional needs and design ideas.
● Identify areas for each type of activity you are interested in. In addition to working on your car, you might want an at-home gym, a place for home improvement projects or entertaining!
● Determine where you want storage. You may need seasonal storage, too, for sports or other equipment you aren't using in the off-season.
● Once you have mapped out the space, check to see that you have allowed enough room to open car doors.
● Think about lighting for each area of the garage. Work areas will need good lighting but you may want dramatic lighting to show off your cars.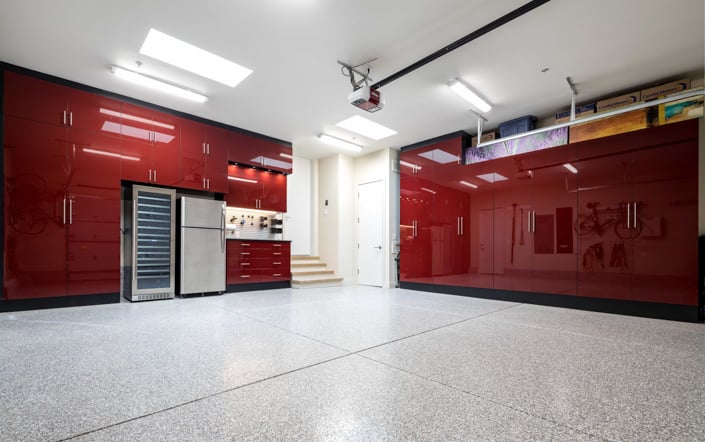 A Custom Garage That Works for You
While it may be tempting to look at off-the-shelf storage systems, they will not meet your needs or your quality standards. And it can be difficult to find attractive storage that meets your unique requirements while using the available space economically. Our award winning designers can help you through this process, and help you get the incredible dream garage you have always desired!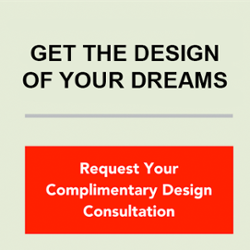 ---
Valet Custom Cabinets & Closets designs, manufactures and installs custom organizational solutions that enhance the functionality of your living space while complementing the décor of your home.
Our talented design team creates unique solutions tailored to your specific needs, style, and budget. We are independently owned and a direct manufacturer.
Our areas of specialty include Home Offices, Wall Beds, Media Centers, Closets, Pantries, Garage Cabinetry, and much more.
Exceptional Design * 5-Star Execution and Service * Expert Craftsmanship
---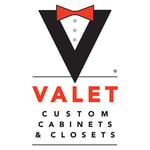 Staff
Staff Writers are various staff that have created content and blogs for us to post anonymously or as a group. We are a team, first and foremost, and sometimes we write as a team as well!