Once you have decided that a wall bed is the best solution for your home, it's important to ask the right questions as you consider which one to buy. You will be living with this purchase for many years, so understanding the pros and cons of each choice is essential for your long term satisfaction. While some people will base their decision on price alone, there are additional factors you should consider before signing on the bottom line.
What are the factors that should be part of your decision making process? Here are 9 questions about wall beds, answered for you by the experts at Valet Custom Closets & Cabinets.
1.) What are the size options for a wall bed?
Wall beds come in twin, full, queen or king sizes.
Twins are great options when space is tight and there will be only a single person using the bed. It is also common for two or more twin wall beds to be installed in the same room in situations such as grandparents' homes, cabins, fire stations, and even sleep centers.
Full size wall beds can be used when you would like to sleep two people but space does not allow for a queen. However, many customers will come in to the Valet Custom showroom convinced they only have space for a full bed, and after seeing our examples and talking to a designer, they find that they can fit a queen after all.
We try to fit a queen size bed into the design instead of a full for several reasons. First, the price difference between queen and full size is negligible, so there is no reason not to go with the larger size. Second, sleeping two people in a queen is significantly more comfortable than in a full. Your guests will thank you. And third, since this is a long term sleeping solution for your home, versatility is beneficial.
King wall beds are rare, but we have done them. The limiting factor to a king size bed tends to be the horizontal wall space. Often, the queen serves just as well to sleep two people, while leaving room for side tables and cabinet storage space around the bed.
2.) Should I get a vertical tilt or a horizontal tilt wall bed?
This decision depends on space restrictions and additional uses for the room. When sleeping two people, a vertical tilt wall bed allows access from both sides, but if there is limited height or depth available, a side tilt can be a great solution. When you discuss your remodel with one of Valet Custom's experienced designers, they can spell out the pros and cons of each option with regard to your vision for the space and how you can best use it.
| | |
| --- | --- |
| | |
| Vertical Tilt | Horizontal Tilt |
3.) What type of mattress will my wall bed accommodate?
Some wall beds have size or weight restrictions that limit the kind of mattress you can use in your wall bed. A slat support system, for instance, requires a light foam mattress. While this may not seem to be that important at first, this can impact both cost and comfort when considering which mattress to buy. At Valet Custom, our wall beds are rated for any standard mattress up to 11" in height. We offer a very nice $750 (Queen Size) retail equivalent mattress with our beds in both Firm and Plush models. You can choose to provide your own mattress if you prefer something other than ours.
4.) What is the bed height?
Most wall beds stand at 18" resting height from the ground. Since a standard bed height is closer to 21", Valet Custom has adapted the legs of our wall beds to align with the 21" standard. This allows easier access getting in and out of the bed, which can be particularly helpful for senior citizens.

5.) Should I order my wall bed off the internet?
The quality and ease of use of a wall bed is readily apparent once you attempt to lower or raise it. For this reason, it is imperative that you visit a showroom, where you can test several wall bed configurations. With a purchase of this magnitude, ordering something sight unseen without examining it for yourself is not the best course. Valet Custom has two convenient showrooms, with numerous wall beds built and ready for you to test.
6.) Should I look for a kit that I can install myself, or have my wall bed professionally installed?
Valet Custom does not sell do-it-yourself kits. We believe it is critical to have your wall bed installed by technicians who have been trained and certified. The safety of both the installer and the end user are at stake here. We use springs and mechanisms to operate your wall bed which can cause injury if not handled correctly. Additionally, the wall bed will not function properly unless the cabinet is perfectly square which is contingent on correct installation. While some companies install eight or ten beds per year as a small piece of their business, Valet Custom installs several per week, giving us the expertise we need to assure you an installation that will operate smoothly and safely for years to come.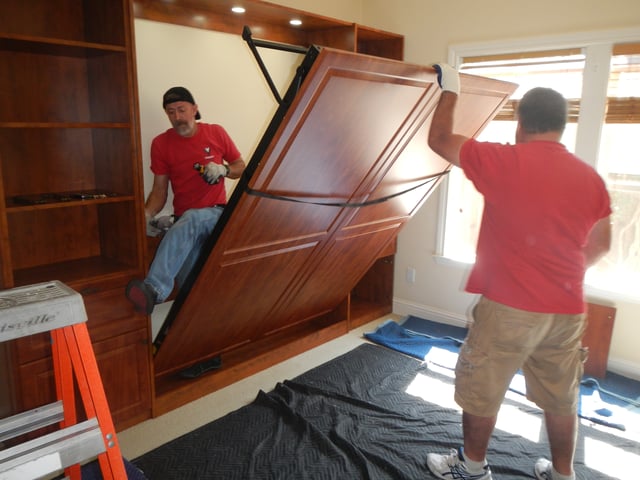 7.) How strong do I have to be to pull down the wall bed? Should I get a hydraulic one?
Valet Custom uses chrome silicon alloy springs instead of steel springs for greater tensile strength. These are designed for everyday use and will not wear out. Additionally, we balance the wall bed using up to 9 springs per side for the exact size and weight of the mattress and frame. This precision balancing means that it floats from vertical to horizontal during transition, and the bed can be lowered or raised using just one finger. Valet Custom does not use pistons. Pistons are limited to one piston on each side, and as they wear out, the bed becomes increasingly harder to lower or raise. Our counter-balanced spring mechanisms are put through a 1200 cycle test, so whether you use the bed daily or occasionally, it always lowers smoothly and easily every time.
8.) How long does it take to get my wall bed installed?
A wall bed by itself or with one or two side cabinets can easily be installed in a day. If integrated with an entire room solution such as a home office it could be a two to three day installation. Valet Custom both manufactures and installs all of its wall beds and complementing cabinetry. Our lead-time is currently about 6 weeks from date of order to installation.
9.) How much will a wall bed cost me?
Valet Custom queen-sized wall beds start around $3,000, including delivery, installation, taxes and a $750 retail value mattress. From there you can select from our 42 standard finishes, some of which will have a material upgrade. You can add options like reading lights, an integrated fold-down table, decorative fronts, and side cabinets with nightstands and wardrobe storage. Come in to one of our Valet Custom showrooms to test a wall bed and talk to a designer. We can answer all your additional questions and get you on the path to a wall bed that fits your life and home.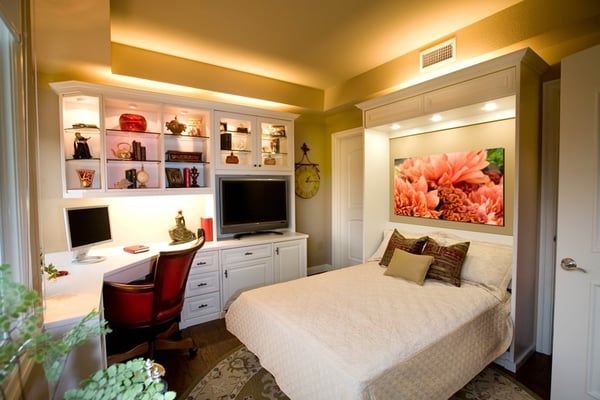 Valet Custom Cabinets & Closets is in the wall bed business because we think you deserve the best possible wall bed for the price you pay. Like any money decision, it's important to weigh quality against cost to come up with the best possible outcome. Call or come by today.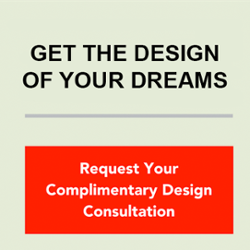 ---
Valet Custom Cabinets & Closets designs, manufactures and installs custom organizational solutions that enhance the functionality of your living space while complementing the décor of your home.
Our talented design team creates unique solutions tailored to your specific needs, style, and budget. We are independently owned and a direct manufacturer.
Our areas of specialty include Home Offices, Wall Beds, Media Centers, Closets, Pantries, Garage Cabinetry, and much more.
Exceptionally Designed & Styled * Expertly Crafted with 5-Star Execution
---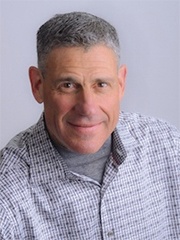 About Larry Fox, President
Larry is a graduate of the University of Southern California School Of Business. After receiving his degree he returned to the Bay Area and spent 18 years working in his family's 100+ year old metals recycling business. Upon the sale of that business in 2000, Larry and his wife Audrey purchased Valet. Larry has become a leader in the industry and is a past president of the National Closet Group. Larry loves turning people's dreams into reality, and remains as enthusiastic about the business today as he was when he first acquired it. View Larry's Houzz Page.