With the impending grand opening of Apple Park, Cupertino has been the center of great interest and debate regarding tech office design. The whole world is watching as Apple engineers the perfect environment to encourage product engineers, designers and developers to produce the highest quality in innovation. Every detail is orchestrated to promote and enhance each employee's work and productivity.
Just because you are not Apple, doesn't mean your Cupertino home office should be any less perfect – designed and created for your particular needs. Just as Apple evaluated every aspect of their state-of-the-art campus, you should do the same with your space – a project just as important, albeit on a smaller scale! Apple's attention to detail and commitment to quality is mirrored in the products and services at Valet Custom Cabinets & Closets. We can create an office space that meets your individual need – for a substantially lower budget and delivered in a fraction of the time.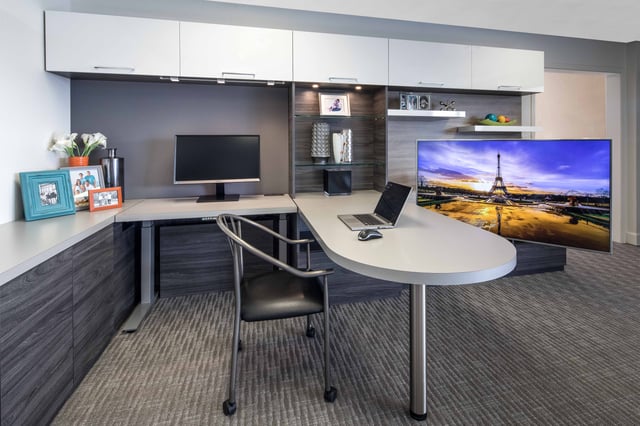 The first step is to determine how your office will be used and the space that you can dedicate in order to begin designing your private headquarters. Will you be meeting with clients in this space? Collaborating with colleagues? Do you need to combine several uses such as a guest room or sitting area? Do you only have a corner of a larger room to dedicate to your office? Maybe it's just a closet that needs to be used to it fullest potential. Once these questions are answered, the exciting part begins.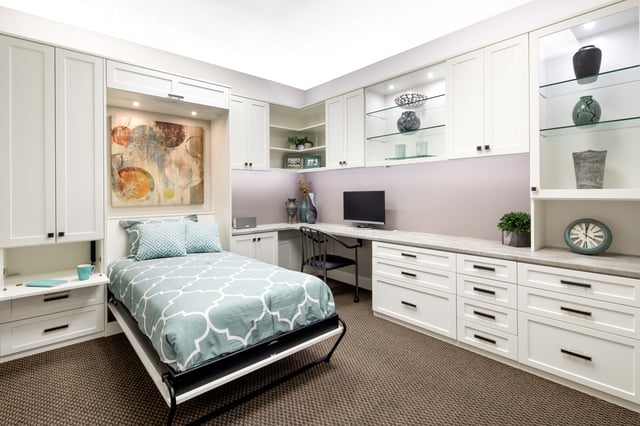 Our team of professional designers can help fit your space to your need within your budget. How much does a home office installation cost? That is sort of like asking how much a car costs. This is a custom designed solution especially for your office: We work with you to determine how to use your allotted budget in the most effective way for an overall aesthetically pleasing and functional end product.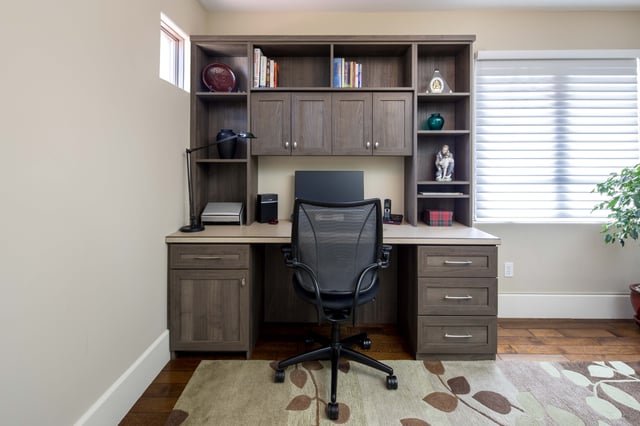 Whether you have an entire room to work with or not, some key beginning considerations include seating and storage. Start with your work style: do you prefer a desk that sits in the center of the room? This is ideal if you intend to meet with clients here. Some inviting seating across the desk creates a professional, collaborative atmosphere. A double desk is a great idea if you often work with a partner or if you need someplace for your child to do their homework while you finish up that last minute project.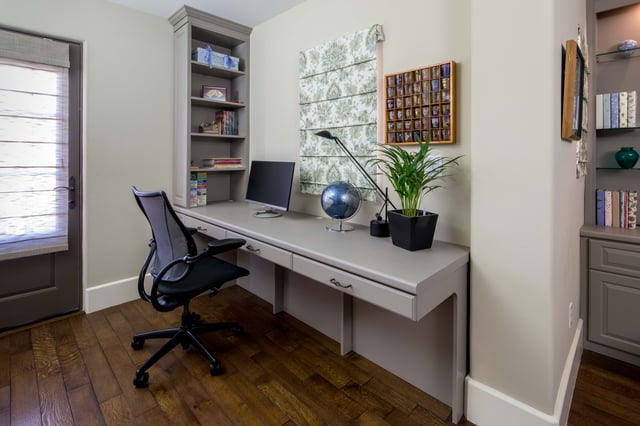 A wall-facing desk is better for those who have limited space, or need their home office to double as a guest room. And what could be more tech-savvy and forward-thinking than an electric sit/stand desk? Valet Custom Cabinets & Closets can incorporate one of these state-of-the-art desks into your design to allow you the versatility of working either seated or standing. By standing for part of your work day, you can look for improved posture as well as a lowered risk of obesity, cardiovascular disease and diabetes, according to numerous studies reviewed by James Levine, an endocrinologist at the Mayo Clinic. Additionally, by combining a murphy bed with your design, you have the best of both worlds for your multi-use home office – a clear, open space for your day-to-day work area plus the ability to house guests using a comfortable, convenient wall bed.
| | |
| --- | --- |
| | |
The Cupertino tech office look is sleek and minimalist. As we design your office storage, this is paramount. With the plethora of cords and electronic equipment that are necessary in today's offices, it's important to keep things such as your keyboard and printer accessible, but unobtrusive. Cabinets and drawers can be configured in almost infinite ways to accomplish this. File drawers for legal or letter size, drawers that include table top inserts for additional desk space, drawers that house your printer on a sliding platform: these are just a few examples of the many ways to combine functionality with the sleek look so indicative of Apple products – and Apple Park.
Stop by one of our two showrooms to talk with a designer about how you can create the perfect high tech design for your personal headquarters.
---
Valet Custom Cabinets & Closets designs, manufactures and installs custom organizational solutions that enhance the functionality of your living space while complementing the décor of your home.
Our talented design team creates unique solutions tailored to your specific needs, style, and budget. We are independently owned and a direct manufacturer.
Our areas of specialty include Home Offices, Wall Beds, Media Centers, Closets, Pantries, Garage Cabinetry, and much more.
Exceptionally Designed & Styled * Expertly Crafted with 5-Star Execution
---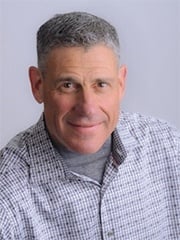 About Larry Fox, President
Larry is a graduate of the University of Southern California School Of Business. After receiving his degree he returned to the Bay Area and spent 18 years working in his family's 100+ year old metals recycling business. Upon the sale of that business in 2000, Larry and his wife Audrey purchased Valet. Larry has become a leader in the industry and is a past president of the National Closet Group. Larry loves turning people's dreams into reality, and remains as enthusiastic about the business today as he was when he first acquired it. View Larry's Houzz Page.