As summer enters full swing, it is time to get going on those home décor projects that have been put off all winter. Longer evening light, lessening of school- and work-driven agendas, and a feeling of anticipation all contribute to the desire to tackle the redesign or update of that room makes us sigh each time we walk past it.
What may have started as a few dark, winter evenings browsing Pinterest has become hours spent poring over design magazines and long discussions with those who share our space. "Do you like this look? What do you think about that one? Will this feel as good in our house as it looks in this photo?"
Choose as your starting point the organizational system that will create the backbone of your redesigned space. Custom cabinetry will act as the backdrop for a variety of looks and uses. The new Valet Custom Cabinets & Closets finishes in our Café Collection fit hand-in-glove with the 2017 trend of subtle neutrals mixed with bold accents. The multi-faceted depth of these wood grain finishes take neutral to a whole new level, shadings of browns and beiges within each of the four wood-grained surfaces adding interest and luxury; Au Lait, Latte, Cappuccino and Mocha. Added durability of the thermally fused laminate means that while you may choose to change the color of the walls, or bring in new accent pieces, your custom cabinets will add character to numerous décor decisions for many years to come.

Trends in design for 2017 opt for vibrant, powerful colors, that, when used judiciously, bring a punch to your décor. Pair these rich jewel tones with neutrals and earth tones, which they will accent but not overwhelm. Consider ivory or taupe as background colors, or muted brown hues to pick up the threads woven through wood-grained cabinet surfaces. And look for outdoor elements to move inside in terms of both color and décor. Driftwood and sea glass crafts, stone sculptures, and wicker furniture all add to a feeling of summertime leisure that can create an inviting environment all year long.
And so here we are, standing in the paint department of our local home improvement store, trying to make the final decision on one color versus another. Our project has taken on increased urgency; time has been carved out from picnics and barbeques. Now is the moment of truth. Sometimes all this thought and work pays off with our first color choices being the perfect thing, filling us with a sense of accomplishment and a wide smile every time we walk into our redesigned space. It may, however, take a try or two to get it right. Sometimes a designer can help, bringing up considerations that may not have occurred as you browsed and researched ideas. Since each space is unique, as is every homeowner, your mix of color and hue must be as unique as your home.
Pantone has chosen Greenery as the 2017 Color of the Year, but don't let your imagination stop there. This vibrant green is only the beginning of an assortment of similarly vivid jewel-tones that add interest and excitement to any redesign this year. The icy tones of 2016 are gone, with warmth being the operative word for 2017.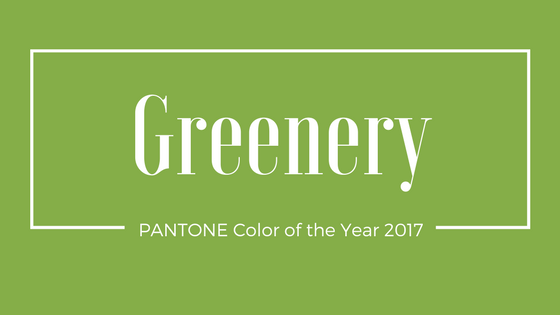 Au Lait, the lightest shade of the Café Collection, will brighten a small space, creating a cheerful, contemporary look. Pair this with ruby accents; like a modern print against an ivory wall next to your custom cabinets, or a blond wicker chair with a vibrant red cushion. Adding a sandy throw rug and some glass accessories will give you a room that will invite and excite in equal measure.
Pantone's Greenery serves as a powerful counterpoint to the subtle and serene Latte from the Café Collection. A small accent wall or a grass green light fixture will provide enough color to excite without overwhelming the senses. Silver or copper accessories bridge ultra-modern and classic styles, so you can play with any era as you add furniture and textiles.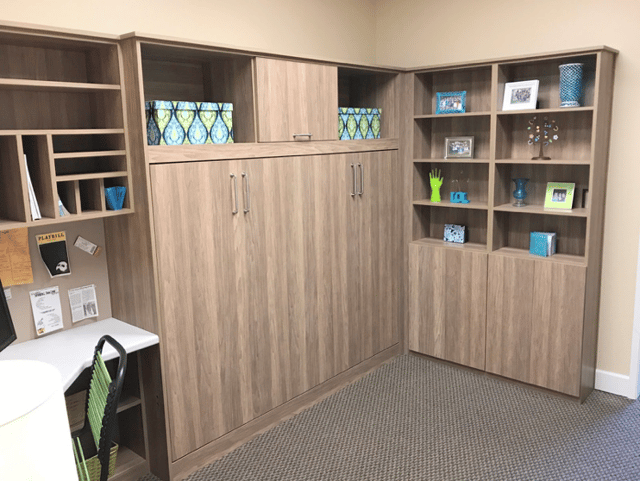 Cappuccino and sapphire combine with sophistication and whimsy. Make sure to pick a blue with subtle hints of magenta to maintain the warmth that the season's color demands. Accessorize with rustic driftwood for a casual look, or dress things up with a brass or marble sculpture.
For a timeless elegance, choose Mocha cabinets. Pair this rich finish with a bright orange sherbet color and you have added an unexpected touch which will surprise and delight. The warm, orange tones pull out the variation in the cabinet's wood grain to maximum effect.
This year is not the time for playing it safe with color and décor. Choose your custom cabinet finish with the sure knowledge that neutrals never go out of style. And remember that walls can be repainted and accessories replaced to make way for a new look. So be bold, be brilliant and play with color as if you were holding a handful of gemstones. Swirl them between your palms, before holding them up to the light. Toss them in the air to let the sun catch them. The look of your remodel, when you take the Café Collection cabinet finishes and add jewel-like details in 2017 style, will create warmth. Whether whimsical or classical, your room will bring you satisfaction and serenity well into the season to come.
---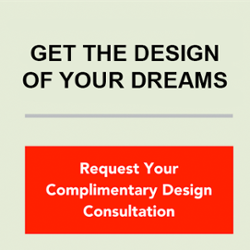 Valet Custom Cabinets & Closets designs, manufactures and installs custom organizational solutions that enhance the functionality of your living space while complementing the décor of your home.
Our talented design team creates unique solutions tailored to your specific needs, style, and budget. We are independently owned and a direct manufacturer.
Our areas of specialty include Home Offices, Wall Beds, Media Centers, Closets, Pantries, Garage Cabinetry, and much more.
Exceptionally Designed & Styled * Expertly Crafted with 5-Star Execution
---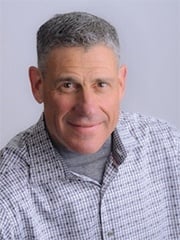 About Larry Fox, President
Larry is a graduate of the University of Southern California School Of Business. After receiving his degree he returned to the Bay Area and spent 18 years working in his family's 100+ year old metals recycling business. Upon the sale of that business in 2000, Larry and his wife Audrey purchased Valet. Larry has become a leader in the industry and is a past president of the National Closet Group. Larry loves turning people's dreams into reality, and remains as enthusiastic about the business today as he was when he first acquired it. View Larry's Houzz Page.