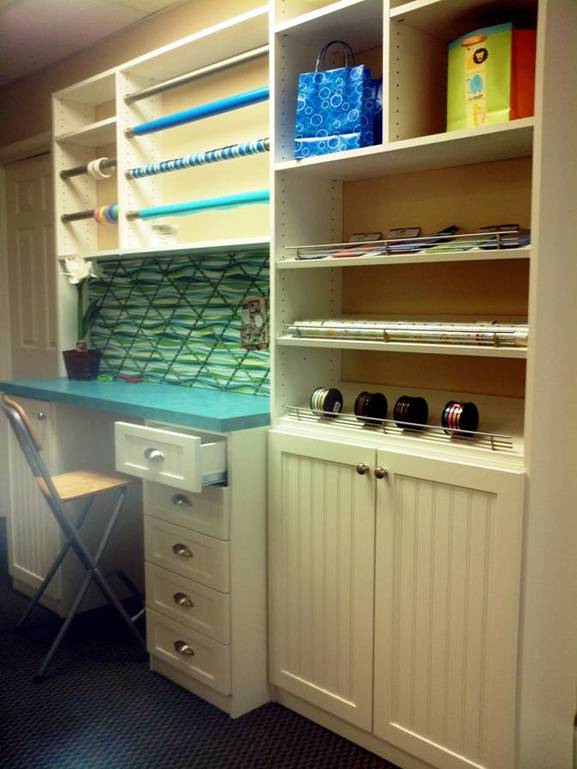 'Tis the season to be jolly, but the one thing that doesn't make me jolly is wrapping gifts, which I usually leave to almost the last minute; So this year I promised myself to not only get on top of it, but to do so in an eco-friendly way, rather than just generating piles of glittering trash. Let me tell you…I had to use great restraint from using our Campbell showroom gift-wrapping display!
After searching around for the best way to wrap my gifts in a way that gives back to the Earth, I found this article from way back in 2007, Top 10 Green Gift Wrap Ideas, at a very cool website, GAIAMlife.com, which is devoted to healthy living in general.
Our national farewell to the incandescent bulb — essentially the same device Edison patented in 1880 — is not coming with ease. An alternative to # 4's suggestion, "Add a bulb instead of a bow - a compact fluorescent bulb", is the newest LEDs, which are coming down in price as well as having the capacity to be dimmed.
If you'd like to explore our gorgeous custom-designed cabinets & closets yourself, please visit Valet Custom Cabinets & Closets website or our showrooms in Campbell and Danville for all of your custom closet, wall beds, home office multi-function or garage storage needs. We appreciate you taking the time to read our blog. We would also appreciate you following us on Facebook, twitter and our Cast page.
Happy Holidays!