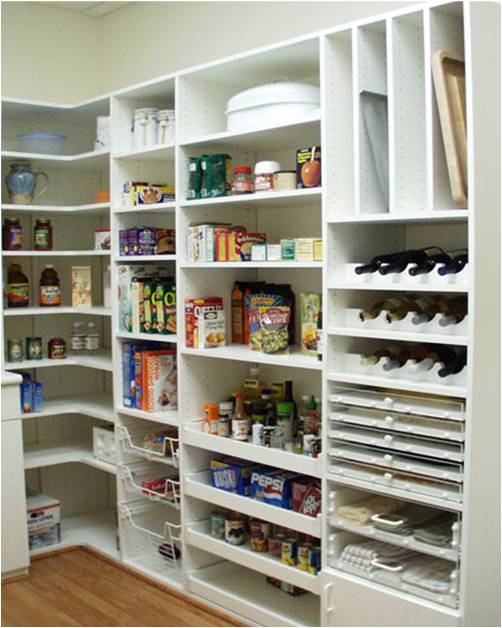 As a Certified Sommelier, wine and food pairing is something that is always an interesting subject for me, but as Thanksgiving presents such a cacophony of tastes and textures, there really isn't any particular wine that has gained the reputation of being the absolutely best choice.
My personal favorites are a Russian River Pinot Noir and Viognier, the first being soft enough to please the palate of even those not partial to reds, and the second featuring such a sumptuous mouth-feel that everyone tends to fall in love with it.
This article from the New York Times wine writer Eric Asimov, "Wines for Thanksgiving Dinner", is a terrific guide for the very subjective process of providing libation for your guests and family, and is pretty entertaining, as well.
The Pantry photo represents what we can do for your kitchen storage needs, so check out our Multi-Function rooms during your visit to Valet Custom Cabinets & Closets website to see our space-saving solutions for the home, or better yet, visit us at our showrooms in Campbell and Danville for all of your custom closet, wall beds, home office or garage storage needs.. We appreciate you taking the time to read our blog. We would also appreciate you following us on Facebook, twitter and our Cast page.