Pleasantonians are proud of their picturesque, quiet city, and rightfully so. With First Wednesdays, the best fairgrounds in the Tri-Valley, and a charming downtown—plus free parking throughout the city—this is definitely a suburb with a small town feel where you would want to raise a family. "The second Silicon Valley," as Pleasanton has been nicknamed, is a thriving place full of friendly faces and generous people.
Pleasanton's own Open Heart Kitchen, a nonprofit that has been incredibly active with feeding those in need, recently came across a major obstacle in operations: a two-alarm fire at Vineyard Christian Fellowship in Livermore, their second location and a major storage facility for foodstuffs. The Pleasanton community has stepped up to the plate magnificently to help the organization continue operations as normal, but this month they're more in need of our help than ever to serve this community and spread the love.
While you're raiding your pantry for canned goods and packaged foods that can be sent with your child to Pleasanton Elementary for a food drive, you might notice that your home pantry could use a little work. Giving would be so much simpler if you knew exactly what you had, and could find exactly what you're looking for. A remodeled custom pantry (with some efficient organization) might be just what you need to get the clutter in your Pleasanton home under control again.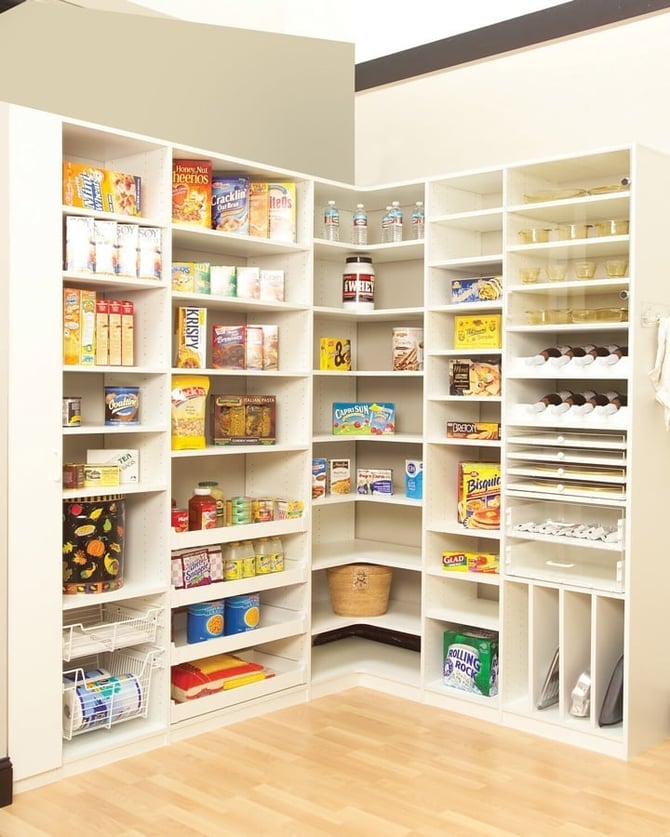 A pantry doesn't have to be big to have space for all your kitchen staples.
Image source: Valet Custom Cabinets and Closets
Space For All Your Staples
A well-designed food storage solution can inspire you to cook more, makes putting away groceries ten times easier, and makes your kitchen automatically feel more put together. Plus, it's much easier to reach for a food staple to give to those in need when you know exactly where everything is. Whether you live The Preserve or Happy Valley, you can use a pantry space that's organized, functional, and holds your stash of Mitchell Katz and Ruby Hill vino (because we all know that's the most important part of a pantry).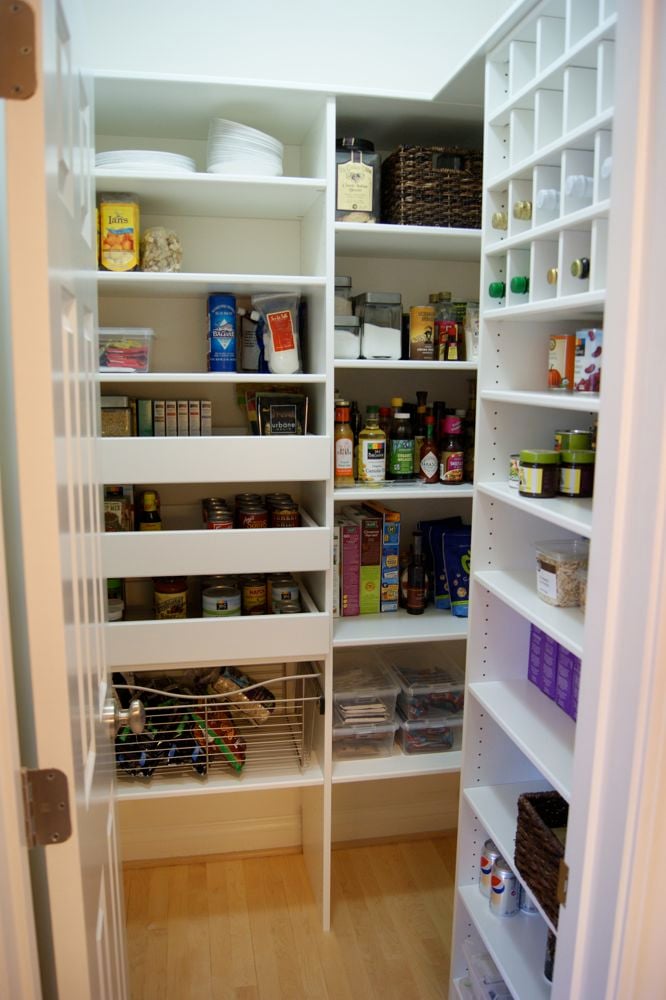 Including wine storage in the pantry may be the smartest idea the Valet team has ever had.
Image source: Valet Custom Cabinets and Closets
To achieve your dream pantry, you'll need to evaluate which items you need easy access to. Do you bake often? You may need to incorporate an extra shelf to store your oat, whole wheat, coconut, and almond flours. If you're really into cooking stir fry and other wok specialties, you may need an extra wide roll-out drawer for sauces, vinegars, and soy products. Really into snack foods that you can take with you when you go paddle boating at Shadow Cliffs? Add in a few handy wire bins for these hard-to-store packaged items.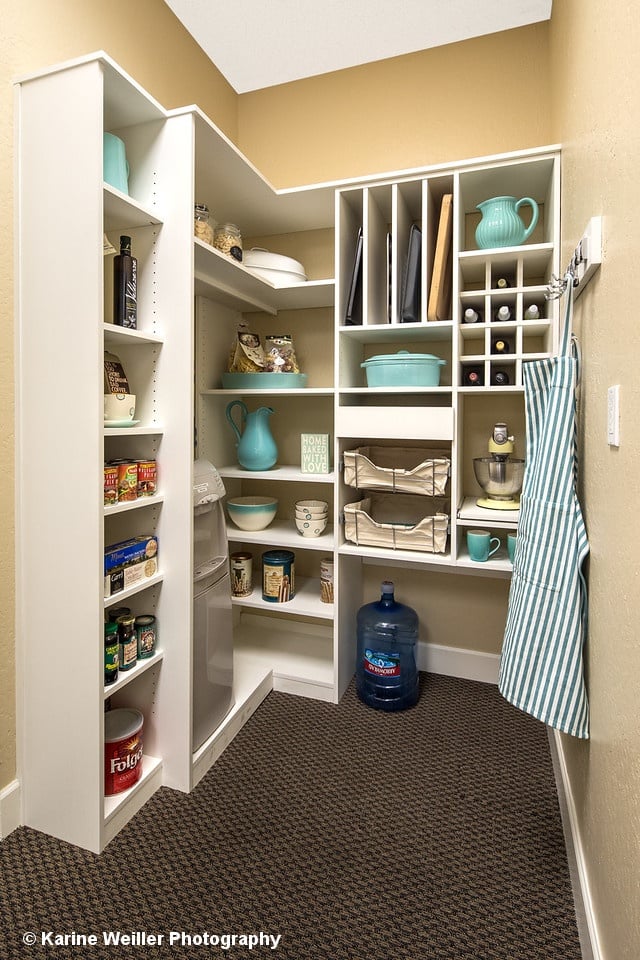 A useful pantry is a compartmentalized pantry.
Image source: Valet Custom Cabinets and Closets
Incorporating a variety of storage areas into one pantry space may seem counterintuitive, but this strategy does encourage organization. Add in a few roll-out drawers and wire bins, shelves of various heights, and larger spaces to hold appliances. You can keep your mixer, blender, crock pot, and other infrequently-used items in the pantry to free up your food prep surface area. When you grab your coffee in the morning for your commute to San Jose (we don't envy you there) you can feel good knowing that your kitchen looks more streamlined than ever before.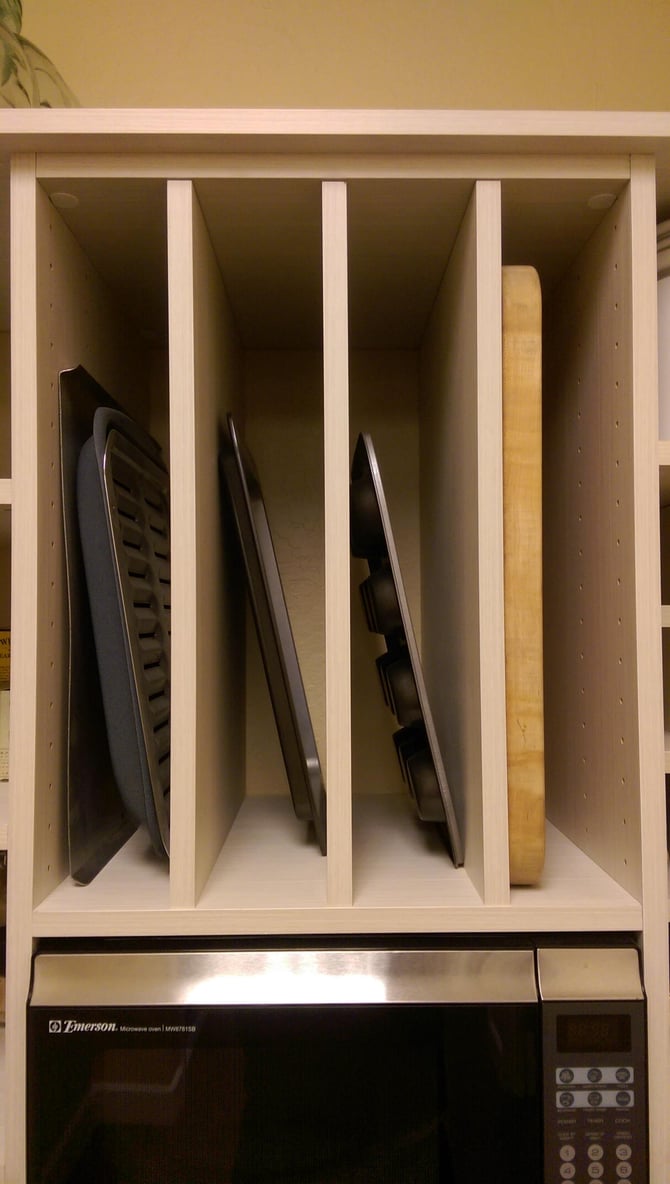 No space for thin sheet pans in your kitchen? Put them in the pantry with custom shelving.
Image source: Valet Custom Cabinets and Closets
Other "unorthodox" items you can store in your pantry are baking sheets and flat pans. These shouldn't be stacked anyway (or stored in the under-the-stove drawer) because they tend to warp and lose their even cooking surface. Storing these items upright in your kitchen cabinets can be an utter nuisance—which is why it's important to build in a few vertical shelves in the pantry to slide these items into.
Organizing Your New Pantry
There's nothing more disappointing than starting in on a beautifully empty pantry and finding it a wreck of chip bags, miscellaneous canned goods, and scattered spices two months later. While your compartmentalized design will help to keep things under control all on its own, a few handy organization tips will keep your pantry livable for the long term.
First, you'll want to set yourself up for success. Make use of your corner spaces by setting in some 10" lazy susans—this way, whatever smaller items you stash there can be easily accessible. Find some inexpensive tiered shelf inserts to help keep your canned goods visible at one glance. When Open Heart Kitchen is running a food drive and asking for corn, you can find it in a split second without having to shuffle fifty pounds of canned beans out of the way.
Bonus tip: design your pantry with thermally fused laminate cabinetry, and you won't have to line all your shelves with contact paper. The surface is designed to be scratch and wear resistant, comes in a wide variety of shades (if basic pantry white isn't your thing), and is really easy to wipe clean.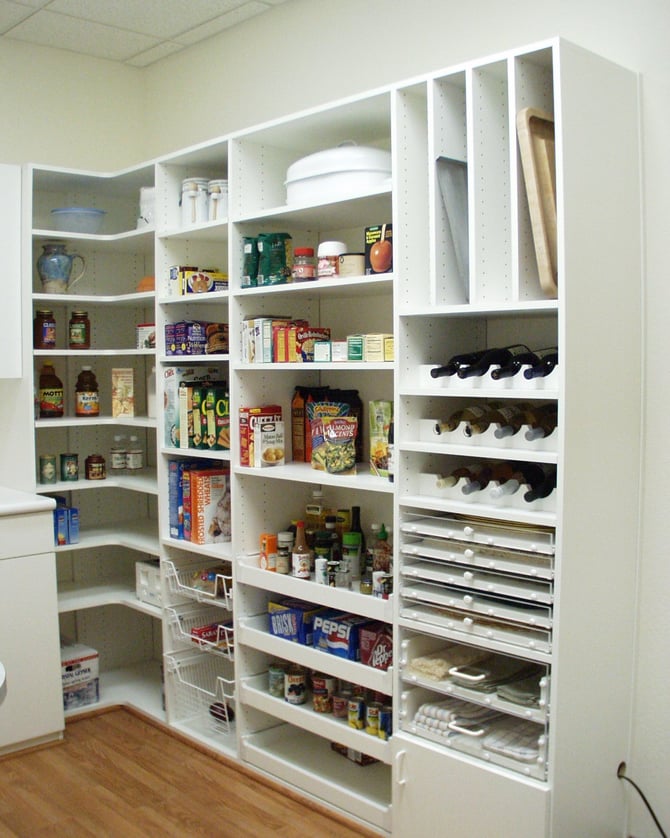 Sub in clear containers for dry goods instead of keeping the original boxes.
Image source: Valet Custom Cabinets and Closets
For a clean look, start replacing those busy dry goods boxes with clear glass and plastic airtight containers. Label each with a chalkboard marker (which you can easily wipe off with water later if needed) and attach the nutrition label or cooking instructions to the back of the container. Instantly you'll have a pantry that looks more like a Williams-Sonoma and less like a Safeway. To save even more money on this venture, buy inexpensive containers at places like IKEA—no need to shell out for name brand cereal containers, people.
When you've placed all your newly contained dry goods in the pantry, label each shelf and drawer with the category of what's inside. These labels can be as small, simple, or decorative as you like, but they really help with keeping your organization going long after the shine wears off your new system. You may even want to dedicate a shelf to goods that could be given to the Kitchen on your next trip over near Case Avenue (their donations site is located there at the Ridgeview Commons Senior Center).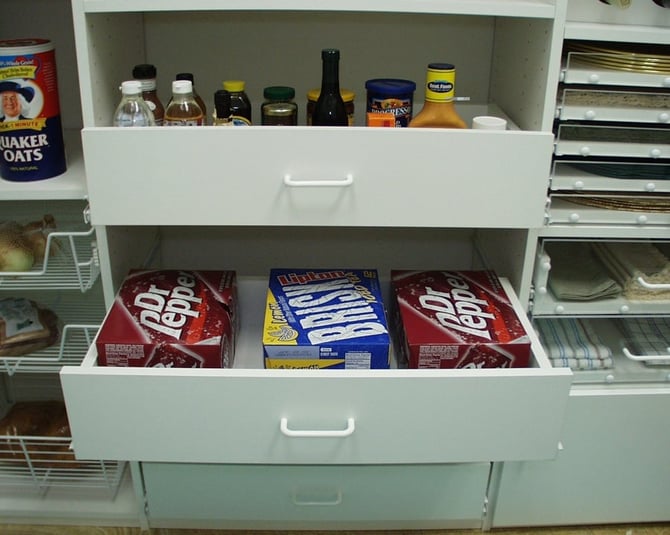 Sturdy roll-out drawers keep heavier goods close to the floor and easily accessible.
Image source: Valet Custom Cabinets and Closets
A final tip: make good use of your vertical space. Place lightweight item—like paper towels, a small bin of light bulbs, or napkins and plastic servingware—at the top of the pantry. The top shelf is not the place for your basket full of canned tomatoes, and I'm sure you can understand why. Keep canned beverages close to the floor so you don't have to lift them again and again when you stock up.
If you do have kids, make sure to keep ready-to-eat snacks at their grabbing level in the pantry. Have a glide-out wire or plastic bin for each child or each type of snack, and keep them near the bottom of the pantry for easy "no-whine" access. This is also a great step when you have them help out with packing their lunch in the morning. They can easily grab what they need without your assistance. Giving your kids a little bit of responsibility with their food can be a great tie-in when you want to get the whole family involved in charitable activities.
A custom pantry design that maximizes all of your available space works even better with an organizational system that you can easily keep up with. Together, they create a room in the house that you'll no longer dread entering—and may help you get those culinary genes flowing more often. You'll be signing up for a Pans on Fire class in Pleasanton in no time, when you're not busy volunteering at your local food bank. If all this pantry inspiration has you ready to get started on your own home, schedule your free design consultation today with the Valet team. We'll craft a pantry together that will make you feel like an organizing genius.
---
Valet Custom Cabinets & Closets designs, manufactures and installs custom organizational solutions that enhance the functionality of your living space while complementing the décor of your home.
Our talented design team creates unique solutions tailored to your specific needs, style, and budget. We are independently owned and a direct manufacturer.
Our areas of specialty include Home Offices, Wall Beds, Media Centers, Closets, Pantries, Garage Cabinetry, and much more.
Exceptionally Designed & Styled * Expertly Crafted with 5-Star Execution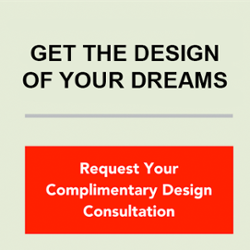 ---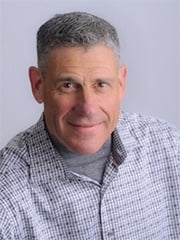 About Larry Fox, President
Larry is a graduate of the University of Southern California School Of Business. After receiving his degree he returned to the Bay Area and spent 18 years working in his family's 100+ year old metals recycling business. Upon the sale of that business in 2000, Larry and his wife Audrey purchased Valet. Larry has become a leader in the industry and is a past president of the National Closet Group. Larry loves turning people's dreams into reality, and remains as enthusiastic about the business today as he was when he first acquired it. View Larry's Houzz Page.