The new year brings a great opportunity for a fresh start and sets the tone for your upcoming year. Organizing your home and creating an environment that is clutter-free is a great way to increase productivity.
Every year during our holiday shutdown, my husband and I pick an area of the house to completely purge. This year we chose our master bedroom. It had gotten a bit out of hand with the crazy schedules we keep, but we dedicated an entire weekend to purging and reorganizing. As we pulled each item out of its location, we put it in the keep, donate or trash pile. For everything we kept, we ensured that it had a place to be stored. If everything has a place then everything can be returned to its place. This philosophy enables tidiness to be a simple task and therefore sustainable.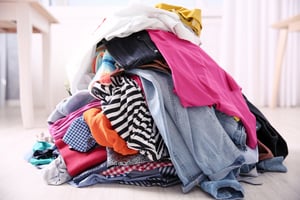 As we went through this process, we found that we had clothes that we hadn't worn in several months and books that we were no longer interested in. We also had an abundance of cords and chargers that had no home. Once we removed all of these items from our room, we had quite a lot of space remaining. We were able to optimize that space based on how we utilize our bedroom and taking into account our morning routines.
At Valet, we always approach the design phase by first talking with our customers about how they utilize their space. With this knowledge, we can create an exceptional design that maximizes storage and ensures that everything has a place.
We can utilize custom shoe racks, jewelry trays, tie racks, valet rods, divided drawers as well as scarf and robe hooks to optimize your living space. This ensures that everything you own has a place to be put after its been used. Our custom designs enable you to see everything you own with ease, so you can find your favorite blue sweater when you go looking for it!
Our customers have shared that their new custom creation has made their mornings run smoother with less stress as they can easily access their belongings. If you've been putting off that purge and reorganization, contact us as we'd love to partner with you to design a custom creation that meets your unique needs.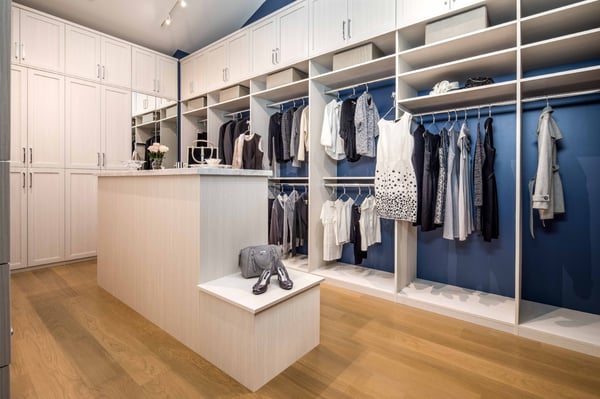 ---
Valet Custom Cabinets & Closets designs, manufactures and installs custom organizational solutions that enhance the functionality of your living space while complementing the décor of your home.
Our talented design team creates unique solutions tailored to your specific needs, style, and budget. We are independently owned and a direct manufacturer.
Our areas of specialty include Home Offices, Wall Beds, Media Centers, Closets, Pantries, Garage Cabinetry, and much more.
Exceptionally Designed & Styled * Expertly Crafted with 5-Star Execution
---

Michelle Larsen

–

Controller

Michelle joined the Valet Team in the summer of 2016. She holds a Bachelor's of Science in Business Management from Western Governor's University. She specializes in accounting, human resources, and general administration and comes to us with over 20 years experience in those fields. She has been a general ledger accountant at a CPA firm and a business manager at a family law firm. As to be expected from someone in her position, she has a passion for people and numbers and loves "making order out of chaos." Michelle and her husband, Brian, live in San Jose. They have a big, happy blended family with eight children and three grandchildren. She enjoys cooking, reading, and spending time in the outdoors. She is also a big San Francisco Giants fan!