What a delight to wander through stalls of unique collectibles on a beautiful fall afternoon, looking for that perfect item to display in your living room. Pleasanton will once again host their Antique and Collectable Faire on October 8th, giving you just such an opportunity. When you arrive home after a long and pleasurable day at the Faire, look to Valet Custom Cabinets & Closets for the perfect place to display your newfound treasures. By providing a backdrop for your most valued and beloved items, a Valet Custom cabinet allows you to enjoy them every time you walk through your living room.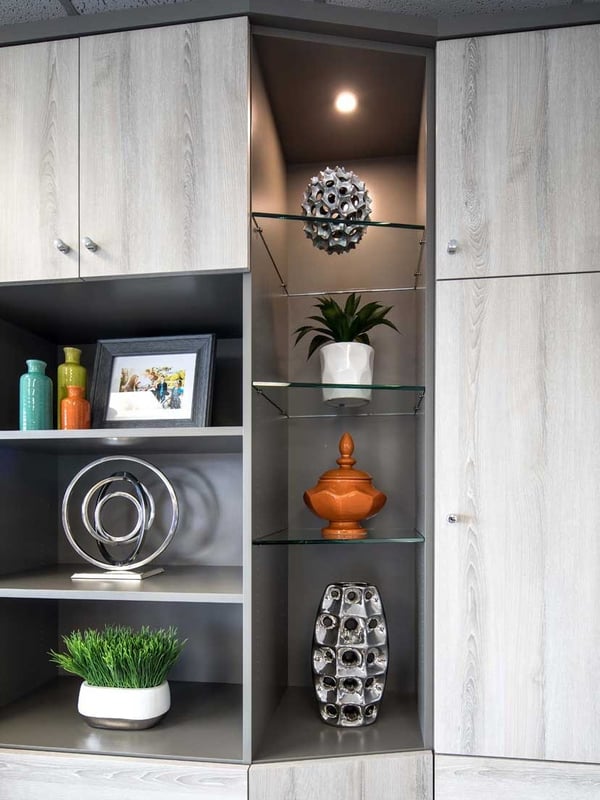 What do you collect? Teacups? Vases? Vintage pillboxes? Cameras? Dolls? Glassware? Sculpture? Antique Indian elephant statues? We each have our own bent, with personal things that delight us. What better way to enjoy them than to admire them every day. With the myriad of options available when you custom design the display shelves in your living room, Valet Custom designers can help you find the perfect way to highlight each and every piece in your collection.
First, we look at the size and scope of the items. Do you have a few large items or many small ones? How much they weigh will play into your choices as well. The height and depth of the shelving should accommodate your collection without making them feel crowded. And with adjustable shelving, you can accommodate treasures you have not yet found, adding versatility to your built-in custom shelves.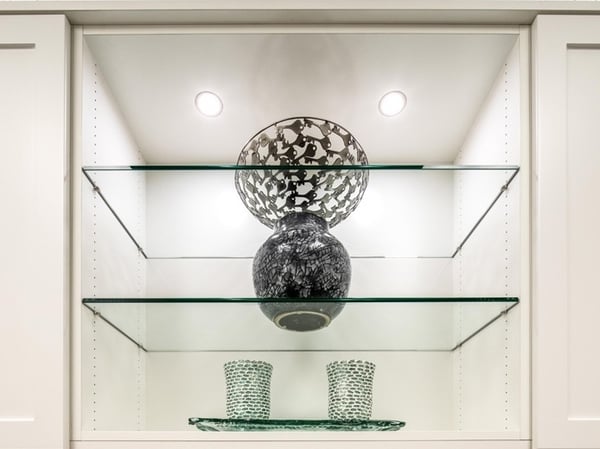 Lighting is key, with many options available; LED strip lighting from top or bottom, spot lighting steered toward specific items, ambient light for an understated warmth, or functional lighting within each shelf in the unit, all of which depends on the items in your display. Glass shelves allow light to filter through multiple layers, while solid shelving separates pieces more definitively. When considering which materials best suit your collectibles, also consider accessibility. Do you have small children or grandchildren? You may want to think about glass-fronted cabinet doors to keep out little hands. Mirrored backdrops behind your items allow them to be viewed from all angles, but must be used judiciously for best results.
And finally there is the cabinet color and finish. Darker finishes tend to be more classic and traditional, while lighter finishes tend to brighten an area and feel more contemporary. What you are displaying will drive the color choices you make. With the latest generation of synchronized wood grain finishes available in so many colors and textures, personal preference will be the deciding factor.
So call a friend or two to join you and get ready for a day of fresh air, sunshine, and treasure hunting. Then come home to the perfect custom cabinet to set your latest finds in their place of honor. When you call on Valet Custom to design your built-in living room cabinets with your unique collection in mind, every antique fair outing is an new adventure.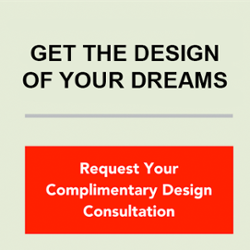 ---
Valet Custom Cabinets & Closets designs, manufactures and installs custom organizational solutions that enhance the functionality of your living space while complementing the décor of your home.
Our talented design team creates unique solutions tailored to your specific needs, style, and budget. We are independently owned and a direct manufacturer.
Our areas of specialty include Home Offices, Wall Beds, Media Centers, Closets, Pantries, Garage Cabinetry, and much more.
Exceptionally Designed & Styled * Expertly Crafted with 5-Star Execution
---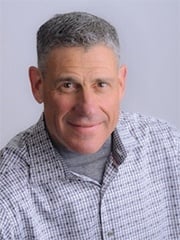 About Larry Fox, President
Larry is a graduate of the University of Southern California School Of Business. After receiving his degree he returned to the Bay Area and spent 18 years working in his family's 100+ year old metals recycling business. Upon the sale of that business in 2000, Larry and his wife Audrey purchased Valet. Larry has become a leader in the industry and is a past president of the National Closet Group. Larry loves turning people's dreams into reality, and remains as enthusiastic about the business today as he was when he first acquired it. View Larry's Houzz Page.