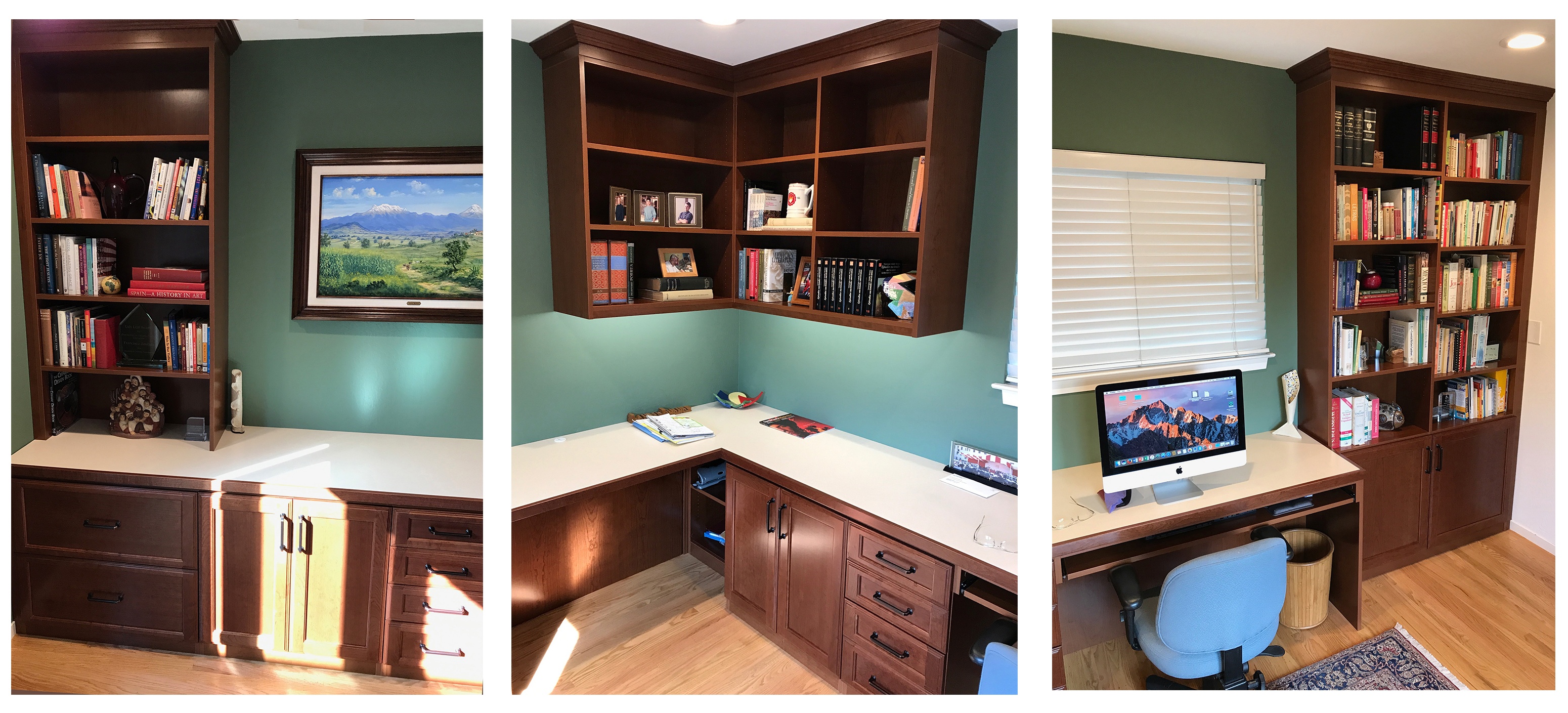 I first met with my clients, Laura and Francisco, in their home, where I saw that they had a mixture of office furniture with a desk and an armoire making up the main pieces in their office space. This gave the room a disjointed feeling, the main reason for considering a remodel. We discussed what they were trying to accomplish and I found that one of them worked full time from home while the other was retired. Both would be using the space, but they would have different needs for me to consider as I planned their remodel. They wanted to be organized with a cohesive look to the space.
I measured the room and took a look at the items they needed to fit into their office. They had a fairly straightforward mix of items, including a printer, books and files. I also toured the other rooms in their house to get a feel for their overall style and decorating inclinations. Some people want to stay with a consistent theme throughout their house when we design a custom project, others want to go in a whole new direction, so this is a key component to the consultation and one reason why it's so important to visit a client's home. After talking about their style and preferences for materials and colors, I gave an estimate onsite so they would have an expectation regarding the price. Then it was time for me to head to the design table.

Back at my desk, I worked up the design, creating a custom home office that would work for both the space and the clients' needs. Then we had a second meeting in the Valet Custom Cabinets & Closets showroom in Campbell to go over the drawings. Here they were able to see some of the features of their design built into showroom displays. We looked at drawer configuration, storage, and how the printer would be accommodated. We made a few changes to the design, some from the clients' request after seeing components in practice in the showroom, some as I discussed options with them. I also suggested that we add lights for a dark corner, which the clients agreed was needed. They had to add an outlet to the wall to make it happen, but decided it was worth the expense.
We chose materials and finishes that both clients were able to agree on, and after incorporating the tweaks to the design, I went over everything with them again to make sure they understood and were comfortable with the finished plan.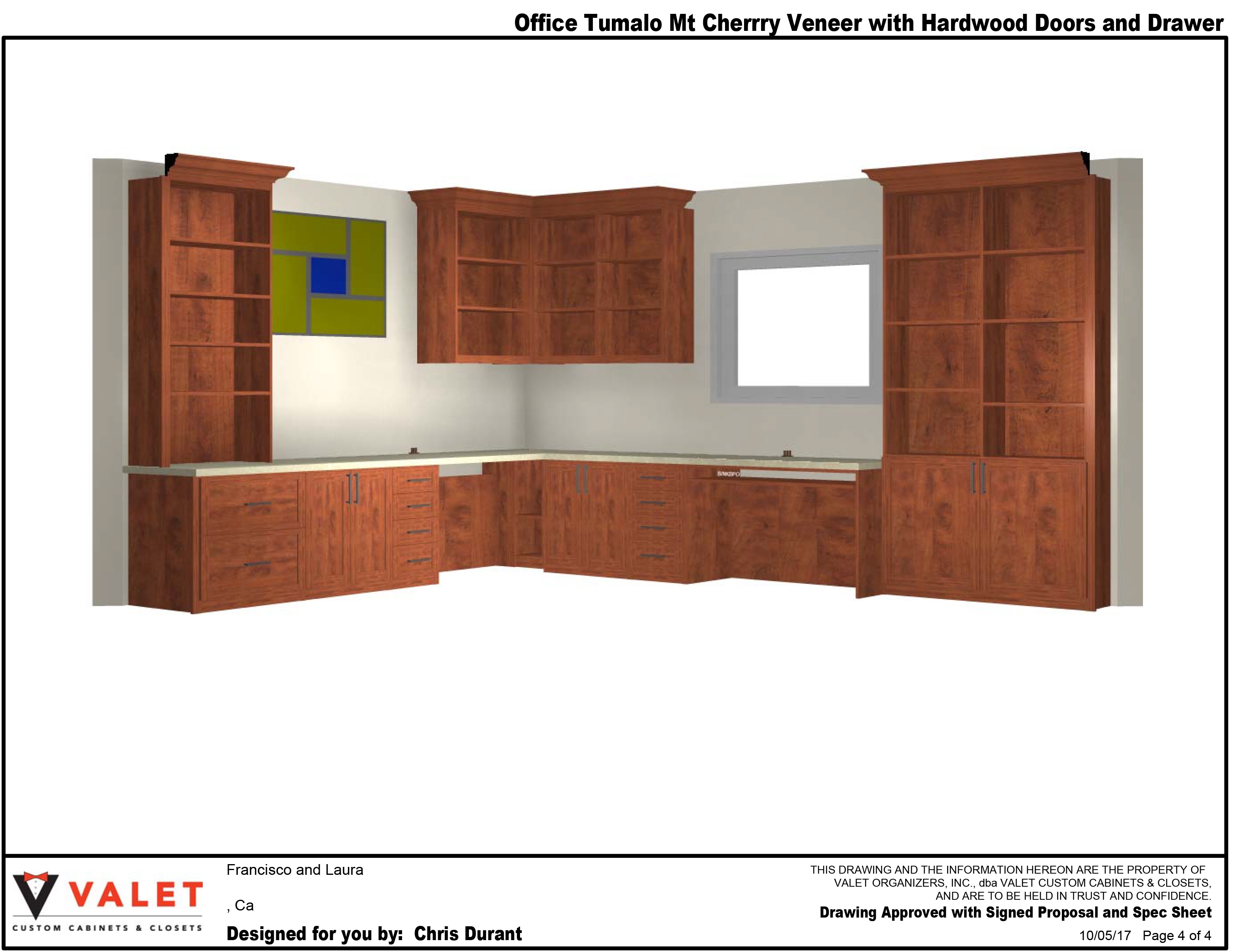 I handed over control of the project to our installation team, who were in and out, performing the installation without hiccup. It was a smooth build with no major issues. The clients were delighted with their custom office remodel, and invited me out to see the final product. This was fun because I don't always get to see the space after installation. I enjoyed working with the Laura and Francisco, and was delighted that they loved their new office.
"We want to let you know how much we have already enjoyed the beautiful design that you created for us. Our "new" room is so lovely that for the first day or so, we each walked back several times just to gaze. In addition to being beautiful the room is so much more functional than it had been. It is a pleasure to work there. And, the room feels bigger than it felt before the remodel. Thank you for all of your help and guidance in creating our new office." – Laura and Francisco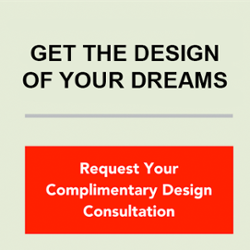 ---
Valet Custom Cabinets & Closets designs, manufactures and installs custom organizational solutions that enhance the functionality of your living space while complementing the décor of your home.
Our talented design team creates unique solutions tailored to your specific needs, style, and budget. We are independently owned and a direct manufacturer.
Our areas of specialty include Home Offices, Wall Beds, Media Centers, Closets, Pantries, Garage Cabinetry, and much more.
Exceptionally Designed & Styled * Expertly Crafted with 5-Star Execution
---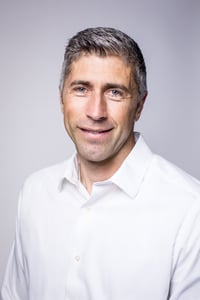 About Chris Durant, Designer
Chris joined the Valet team in July 2015 bringing with him nine years of closet and cabinetry design experience. Chris has also worked both as an ocean lifeguard, and a firefighter and emergency tech. Chris is a founding volunteer of The ABRITE Children's Foundation, which organizes charity events to benefit children with Autism. When not working Chris enjoys going to the gym, surfing, and spending time with his wife and son. Chris loves working at Valet because "I get to meet interesting people and face unique challengers every day, but the best part is being able to find a solution for my client and see them smiling in the end."