If you're a long-time Bay Area hoops fan like me, you definitely know the name Steph Curry, the star point guard for our Golden State Warriors. But did you know that until May, Steph Curry owned a home in Orinda? Although he recently sold it for $4.65 million, he used to live in a Spanish-style hacienda rich with luxuries—including 4,700 square feet of interior space. But with the average listing price for a single family home in Orinda half of what Steph Curry's house was worth, most folks in town don't have the same kind of space.
Limited space can be a big problem come basketball season. Games can be scheduled for any day of the week, maybe a Tuesday when your daughter is studying for a math test or a Sunday night when your spouse is trying to relax. What do you do if—like me—you want a spot to watch Warriors games where you can get as rowdy as you like without disturbing the rest of your family? There's a solution you might be overlooking: your garage.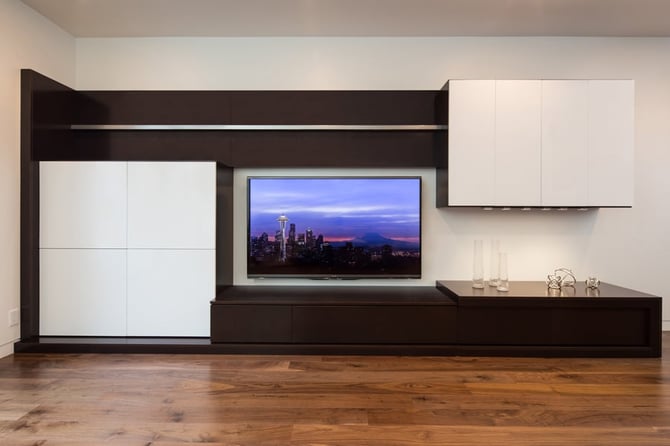 Features you'd expect to see in a living room entertainment center can also be added to your garage.
Image Source: Valet Custom Cabinets & Closets.
Versatile Options
Most garages are located either far to the side of, or even underneath, the rooms where you spend most of your time. Some are just well-insulated. Either way, chances are good that it's the perfect place to escape into the action on the court without vexing other members of the household.
The options for customizing your garage into a sports viewing area are about as versatile as the Warriors offense. Our custom niche and alcove design options allow you to create comfortable viewing circumstances without taking up the entirety of even a single car garage.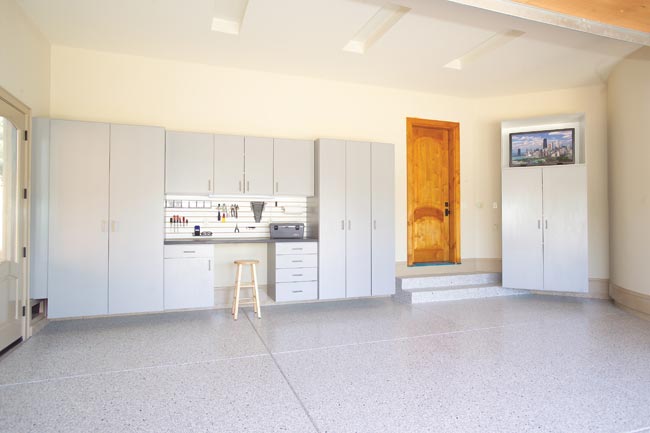 A media center can be custom-built for your garage in a way that keeps the space open for other uses.
Image source: Valet Custom Cabinets & Closets.
I know many residents of the Bay Area who also use the garage to store bikes—especially in Orinda, thanks to all the trails—so we can even install wall-mounted bike racks to open up more space.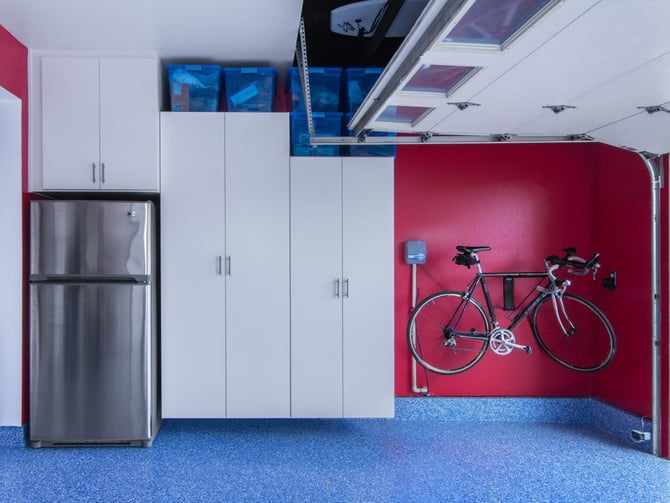 Bikes don't have to take up all the room in your garage.
Image source: Valet Custom Cabinets & Closets.
However, if space isn't a concern, there are plenty of more elaborate options to turn your garage into a full-service viewing area:
Custom cabinetry for glassware.

Pick from a number of styles,

materials, and finishes

when you add cabinets for glassware to your garage entertainment center. This allows you to grab a glass and a drink without missing a single second of the action.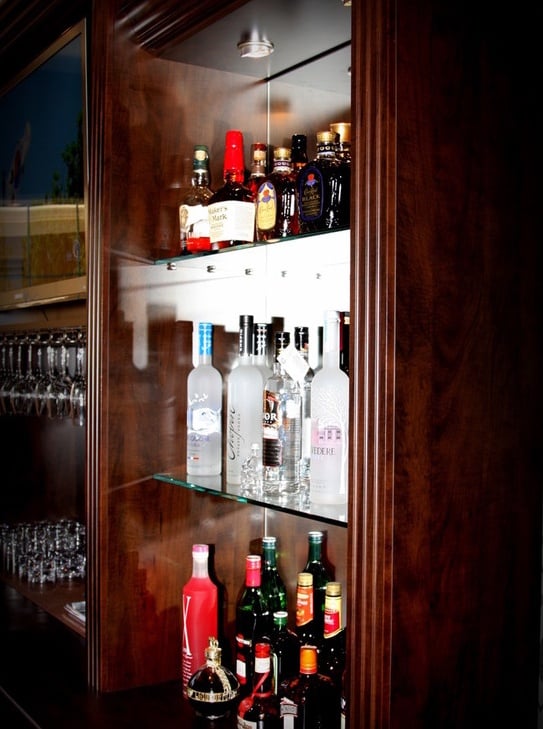 Quench your thirst without the risk of missing a score.
Image source: Valet Custom Cabinets & Closets.
Storage cabinets.

Just because you want to watch the game doesn't mean you have to sacrifice space for typical garage gear. Add large

custom garage cabinets

to store power tools, your own sports equipment, camping supplies, or anything else you might need stashed away.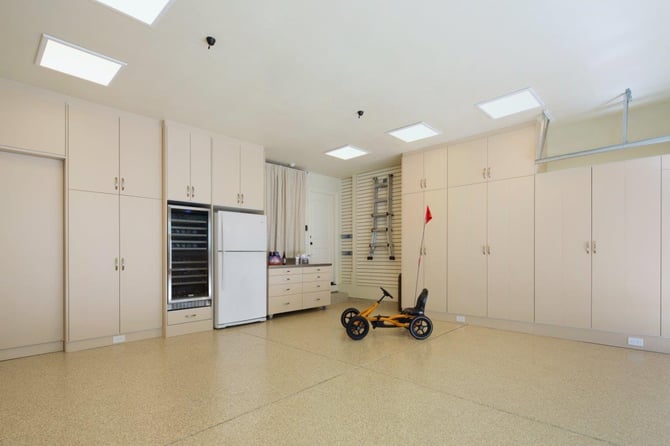 Cabinets help keep garage clutter out of sight and still leave plenty of room for a fridge.
Image source: Valet Custom Cabinets & Closets.
Built-in power strips.

Many older garages don't have a lot of outlets, which can be a challenge if you want to hook up your TV, surround sound, or other home theater equipment. To cut down on the number of visible cords, have a power strip built right into your garage media center.

Wine racks and beer fridge.

Mini fridges and racks for wine bottles can be added beneath a bar. These come in especially handy during the big games, when friends stop by to watch.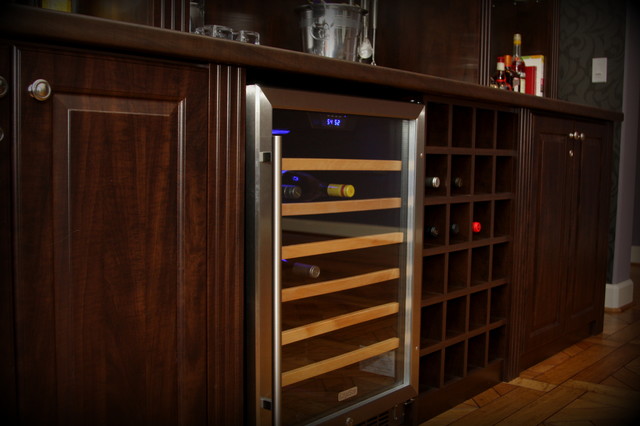 Keep your favorite drinks handy during games with custom wine racks and mini fridges by taking inspiration from your kitchen.
Image source: Valet Custom Cabinets & Closets.
Shelving.

Create a showcase for your favorite sports memorabilia—which, let's be frank, usually looks better in the garage than it does in the living room. Our adjustable shelving lets you organize your prized collection exactly as you like it.
A Private Courtside Seat
Steph Curry has moved down the road from Orinda to a new, bigger house in Alamo, but he's still in the area and on the team. A custom garage media center is just the place to watch him and the rest of your favorite Warriors this basketball season—and here at Valet Custom, we have as many ways to convert your garage into a sports entertainment area as the Warriors have to convert possessions into points.
Get in touch to learn more about how we can transform your garage into a top-of-the-line sports bar that'll let you cheer as loud and as much as you want this season—without bothering the rest of your family.
---
Valet Custom Cabinets & Closets designs, manufactures and installs custom organizational solutions that enhance the functionality of your living space while complementing the décor of your home.
Our talented design team creates unique solutions tailored to your specific needs, style, and budget. We are independently owned and a direct manufacturer.
Our areas of specialty include Home Offices, Wall Beds, Media Centers, Closets, Pantries, Garage Cabinetry, and much more.
Exceptionally Designed & Styled * Expertly Crafted with 5-Star Execution
---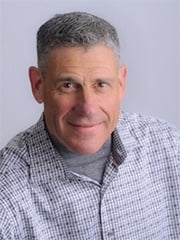 About Larry Fox, President
Larry is a graduate of the University of Southern California School Of Business. After receiving his degree he returned to the Bay Area and spent 18 years working in his family's 100+ year old metals recycling business. Upon the sale of that business in 2000, Larry and his wife Audrey purchased Valet. Larry has become a leader in the industry and is a past president of the National Closet Group. Larry loves turning people's dreams into reality, and remains as enthusiastic about the business today as he was when he first acquired it. View Larry's Houzz Page.