See a how custom cabinetry solution, like a wall unit, can cure your family's pain points and help you to store all of your day-to-day cleaning tools like vacuum cleaners, ironing boards, etc.
Transcript:
This is our family room. It's a different finish and a very different style from the rest of the rooms and yet it's still part of the Valet system and the cabinets in this family room provide a lot of storage and they saw a three issues that we had and I'm going to show you those issues. Like most houses we have a vacuum cleaner and it's always an issue of where do you store the vacuum cleaner? Well when you have valet custom cabinets, we can design a cabinet just for a vacuum cleaner. This one holds the vacuum cleaner also holds the ironing board and bags, so the vacuum and spray for the iron and also holds the iron. And then in the extra space we actually have photo albums showed you the rollout trays in our pantry, but rollout trays are also useful for storing other things besides food. In here in our family room we've got rollout trays for storing extra dishes that we bring out whenever we have guest things for appetizers or fancy meals, those really kind of candy. One of the issues we had to deal with in this room was the back of the fireplace. There's a fireplace that's in the living room, which looks great, but the back of it looks really ugly. We had to do something to cover it up. So we covered it up with valet custom cabinets. So even though this cabinet here, it looks like it's really big. It might be side tilt, wall vent or something. Actually it's quite shallow because it's a car over the back of the fireplace. That's a great place to store DVDs and CDs. It could also be used to store books or, or glasses. A lot of different things. But the main thing is it solved a huge problem we had in the room and it looks really good. I've shown you in my home or in three different styles and finishes because they have been designed and built over a period of 20 years. However, all of the space saving solutions that I've shown you are available at Valet and they can be produced in any style ranging from traditional to very modern. When you come to our showroom in Campbell, you will see that Valet has the expertise and versatility to compliment any style of decor. I would love to show you how ballet can improve your home with beautiful cabinets that help you to stay organized. Thank you for watching.
You May Also Like: Virtual Tour: Oak Wild Collaborative Space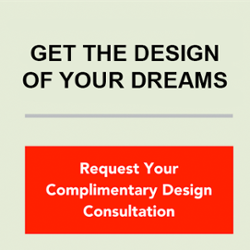 ---
Valet Custom Cabinets & Closets designs, manufactures and installs custom organizational solutions that enhance the functionality of your living space while complementing the décor of your home.
Our talented design team creates unique solutions tailored to your specific needs, style, and budget. We are independently owned and a direct manufacturer.
Our areas of specialty include Home Offices, Wall Beds, Media Centers, Closets, Pantries, Garage Cabinetry, and much more.
Exceptional Design * 5-Star Execution and Service * Expert Craftsmanship
---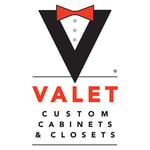 Staff
Staff Writers are various staff that have created content and blogs for us to post anonymously or as a group. We are a team, first and foremost, and sometimes we write as a team as well!