Explore the advantages of a Custom Home Office with a Wall Bed, while maximizing your space for functionality!


Transcript:
Hi, I'm Ward Wildanger, a senior designer at valet custom cabinets and closets. The purpose of this video is to give you an idea of what valet can do for you by showing you how I have used valet products to solve storage and space problems in my own house. I hope that this will stimulate your imagination and give you a vision for what we can do for you. I have been in the custom cabinet business for 36 years and I've designed custom cabinets for dungeon like basements, complicated addicts and everything in between. I've also designed many of the special components that are a part of the valet product line. Today we will look at three rooms in my house, the laundry room, the family room, and my office guest room. Each room has its own set of issues that were solved using valet started my home office because that's where we already are. The center of most home offices is a computer. I have two screens because that's how I like to work. I also have a keyboard which is on a rollout tray for most people. A desktop puts the keyboard at a height that puts a lot of stress on their arms and shoulders. The keyboard tray puts the keyboard at the right height, so you're much less likely to develop problems with your wrists and forearms and shoulders. This type of keyboard tray is what I recommend to most of my customers. Another thing that I have at my desk, a file drawers. Even with paperless offices, people need at least one file drawer just to hold the whole papers as they arrive before they can be scanned and gotten rid of. Another thing that I have is an under the counter storage. These cabinets under here not only help provide a storage space, but they provide a way to organize and hide the wires coming from the computer. That's why you don't see a whole lot of wires hanging down underneath my desktop. A lot of people have a printer. So I have my printer on a pullout shelf that keeps it out of the way but it's not in use but allows me to pull it out easily. If I need to scan something or if I need to clear out a paper jam or do some other sort of maintenance on the printer, but of the time just be kept put away. A huge source of wires and clutter are devices that need to be recharged. These include cell phones, iPads, other tablets for that. I have a charging drawer, uh, this, this hides all of the, a mess of wires and chargers and each device has its own wire coming out to charge up and it eliminates a lot of clutter on my desktop. One of my hobbies is playing guitar, so I have guitars that have to be stored. I have a valet cabinet and I actually made an insert for it to keep my guitars neat and organized and keep them from getting damaged. Like many home offices in the Bay area. My home office doubles as a guest room and for that we have a queen size wall bed made by valet. This is the wall bed. It's really easy to use. Comes down very light counterbalanced. Yeah, there's enough space that I can store the pillows. Right now we just have a couple of sheets on the bed, but I could easily fit a couple of blankets if I wanted to. It folds up really easily and it's very comfortable. It's just a regular high quality bed that happens to fold down far better than a high, but height a bed. Uh, if our guests are staying awhile, they may want to hang up their clothes. So I have a wardrobe cabinet next to it. We also have drawers that the guests can use and there's a nightstand on each side of the bed with a place in the back to plug in devices for charging, uh, or a radio or something. You may be wondering what these contractions are on the front of the wall bed. As I mentioned before, I play guitar. These are my music stands. Uh, most of the time these have music on them, but obviously I have to take the music off when I lower the bed.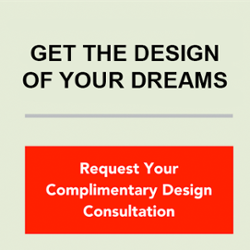 ---
Valet Custom Cabinets & Closets designs, manufactures and installs custom organizational solutions that enhance the functionality of your living space while complementing the décor of your home.
Our talented design team creates unique solutions tailored to your specific needs, style, and budget. We are independently owned and a direct manufacturer.
Our areas of specialty include Home Offices, Wall Beds, Media Centers, Closets, Pantries, Garage Cabinetry, and much more.
Exceptional Design * 5-Star Execution and Service * Expert Craftsmanship
---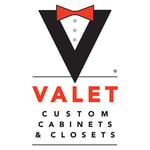 Staff
Staff Writers are various staff that have created content and blogs for us to post anonymously or as a group. We are a team, first and foremost, and sometimes we write as a team as well!