In 2015, Patrick Layne, Valet's Vice President & General Manager, started on a quest to update two major pieces of equipment in the Valet production facility: our edgebander and our panel saw. Patrick traveled all over the country (and even to Canada) and met with many machinery vendors and end-users (other manufacturing companies) in search of the perfect machines. After many long flights and meals on airplanes, all of his hard work and research paid off. Over the summer of 2016, we successfully installed a new Holzma HPP 300 panel saw and a Holzher Accura 1554 edgebander in our shop.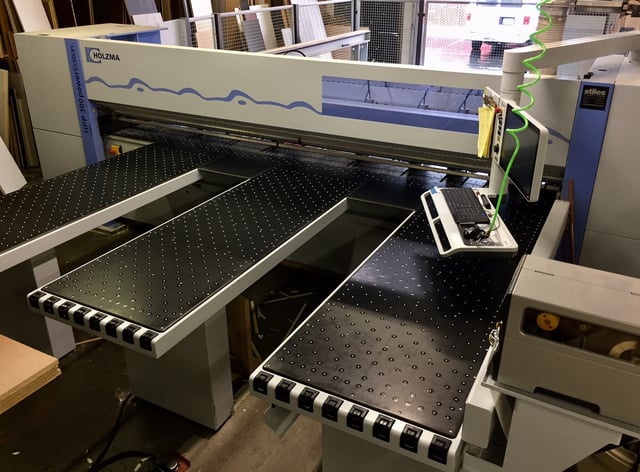 Holzma HPP 300 panel saw
Benefits to our Clients
At the heart of everything we do at Valet is the desire to provide a 5-star experience to our clients and a big part of that is delivering a product that exceeds expectations. These updated pieces of machinery allow us to create a higher quality product. The cuts from the saw are cleaner and more precise. The new edgebander creates a smoother, less noticeable edge. Another bonus is that we can complete the work in less time, which means a faster turnaround for our clients. Anything that can improve the quality of our product and take less time to do it is a win for everyone.
All key aspects of our company are local. Getting better equipment that we can still house on site means that we can continue to keep the entire fabrication process in one place. This is a fantastic benefit to our clients because it gives us better control over the whole process. If a change needs to be made on a project, our engineers and designers can meet with our customers to bring their ideas together and make any adjustments needed. Having our shop on site makes it easy for our manufacturing and installation crews to be in the loop on any changes that may occur and on a moment's notice.
Benefit to the Economy
Before the Silicon Valley became the heart of technology innovation, it was known as the Valley of Heart's Delight because of the massive agricultural industry here. World War II brought change, and we saw a shift to manufacturing industries revolving more around the war, such as engines and machinery, which eventually lead to the technology boom and the Silicon Valley. This has resulted in most of our orchards, canneries, and manufacturing warehouses turning into homes for big technology corporations like Apple, Google, and Cisco.
At a time when real estate is at a premium, it was crucial that we find equipment that not only produced a higher quality product but also used the same footprint. We are not able to increase the size of our production facility and moving our shop to another area was not an option, either. So Patrick had his job cut out for him to find the perfect combination of technology and size in a new saw and edgebander. Needless to say, we were thrilled when he found the perfect fit for both. Our new saw is essentially the same size as the old one and our new edgebander takes up much less space. These great finds allow us to keep our manufacturing local while also enabling us to stay competitive in the Bay Area.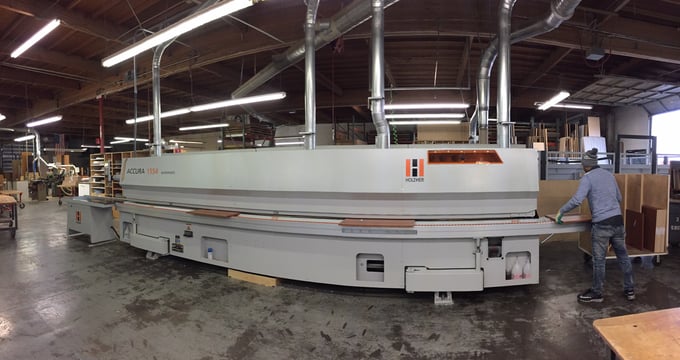 Holzher Accura 1554 edgebander
As local manufacturers, not only are we providing great opportunities for the manufacturing team here at Valet, we are also contributing to the economy of the Bay Area from everything else that goes along with the entire manufacturing process. The local companies who we buy our materials from, the local companies who deliver those materials, the local companies who we use for waste disposal, and the list goes on. We are committed to and very proud to be a local company in the Silicon Valley. We have embraced the spirit of technology and innovation that is ripe in the Valley and applied to our shop. We invite you to come and tour our newly redesigned showrooms so that you can see first hand what our local company is all about!
---
Valet Custom Cabinets & Closets designs, manufactures and installs custom organizational solutions that enhance the functionality of your living space while complementing the décor of your home.
Our talented design team creates unique solutions tailored to your specific needs, style, and budget. We are independently owned and a direct manufacturer.
Our areas of specialty include Home Offices, Wall Beds, Media Centers, Closets, Pantries, Garage Cabinetry, and much more.
Exceptionally Designed & Styled * Expertly Crafted with 5-Star Execution
---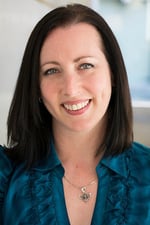 About Tracey Lee Davis and ZingPop Social Media
ZingPop Social Media, located in San Jose and founded in 2014, loves helping small businesses grow and succeed through their online marketing efforts. From coaching to total management for social media or email campaigns to blogging and more, ZingPop Social Media gives their clients a relevant voice in the social media conversation. To get your small business engaging with your target audience, please visit www.zingpopsocial.com.