In Danville, "family-friendly" is the name of the game. Between pre-preschool performances at the Village Theatre, a playground that integrates local history, and a tree-lighting ceremony during the holidays, it's a pretty great place to grow up. In 2010, 38% of households in Danville were families with children under 18, and though it's hard to say which came first—the kids or the kid-friendly amenities—it's clear that the city of Danville understands that learning and play are a big part of child development.
If you have kids of your own, you probably understand the value of play. And if you're thinking about turning a spare room into a playroom, you likely have an idea of how messy it can be. To manage the chaos, many parents install custom cabinets and organizational spaces, which get toys and games off of the floor. Without that mess, a extra bedroom can become anything: a jungle gym, a game room, a study den, a home theater, or even all of the above.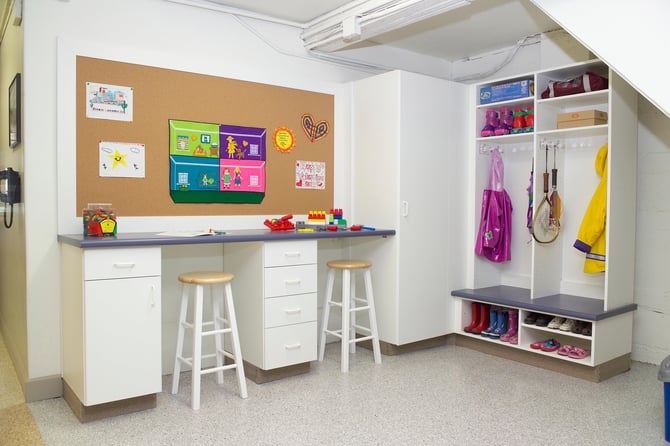 Keep a playroom mess-free by including versatile storage spaces in your custom design.
Image source: Valet Custom Cabinets & Closets.
Start with the Basics
My advice for designing the playroom of your kids' dreams is to start with wall-to-wall cabinetry that integrates a number of different storage options. Kids in Danville have access to just about everything: local, city-sponsored sports; hiking at nearby Mt. Diablo or Las Trampas; and a ton of indoor activities to choose from. Whether they're splitting pins at Danville Bowl or wheeling around at the Golden Skate in San Ramon, they'll have a lot of equipment to store, and they'll need a storage space that can do it well. That's the best way to reduce overall clutter: by making sure that every toy, book, game, and piece of gear has a place it can be tucked into. To do this, you can use kid-friendly features like roll-out trays, open shelves, and shelves with lift-up doors.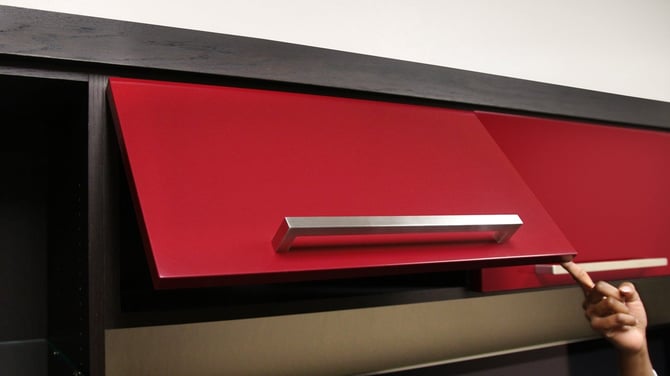 Lift-up doors make for quick and easy storage access.
Image source: Valet Custom Cabinets & Closets.
Consider adding a flip-down desk for kids who want to use the playroom as a study den: they can be easily pulled down when it's time to hit the books, and then pinned back up when it's not. For the musically-inclined, think about adding a roll-out shelf to house a keyboard, or to hide away something like a clarinet box. And for your social butterflies, add a wall bed or two to make sleepovers a breeze. Once they've tuckered themselves out, your kids can pull the wall beds down right over their toys, and save clean-up for the following morning.
Satisfy social butterflies with wall beds that can be pulled down during sleepovers.
Image source: Valet Custom Cabinets & Closets.
21st-Century Playroom Design
If your kids are anything like the kids I know, they're as tech savvy as they come, and they'll want a number of different ways to plug into the world around them. Likely as not, you'll be thinking about integrating kid-friendly solutions that can house video game consoles, game gear, high-tech tablets, and—the cherry on top—a TV and sound system that can turn a playroom into a mini movie theater. It just so happens that the Danville library loans out movies as well as books (I know for a fact that they've got the Angry Birds Movie in their arsenal), so this is a feature sure to go over big with mini movie buffs.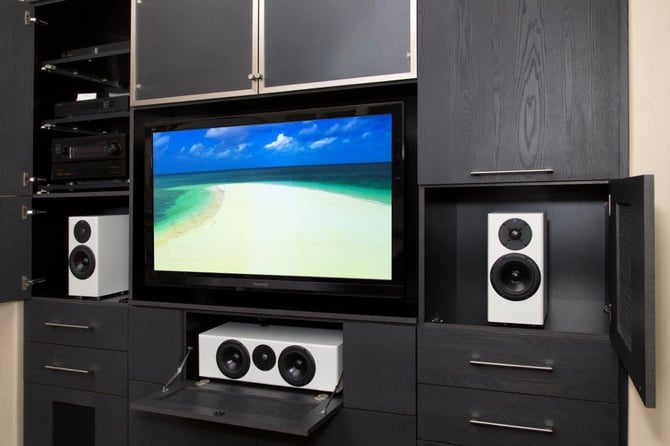 Turn a spare room into a dream home theatre for your kids with cabinetry as high-tech as your state-of-the-art sound system.
Image source: Valet Custom Cabinets & Closets.
For consoles and other electronic devices, consider roll-out shelves and drawers with flip-down doors, which can make for really easy access, especially when your kids need to reboot difficult devices. That way, they won't be pulling out the console itself, and you'll avoid having to repair a console that gets dropped on the floor by a couple of ambitious but well-meaning kids.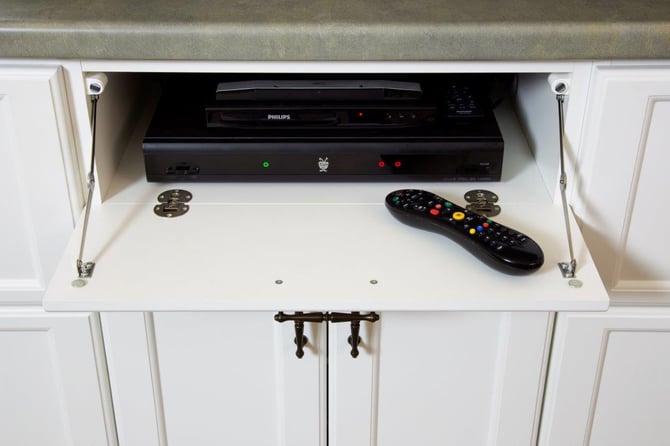 Keep consoles safe and easily accessible with kid-friendly options like flip-down doors for drawers.
Image source: Valet Custom Cabinets & Closets.
You might also want to consider housing these consoles in a vented component cabinet, which can help them stay cool during long bouts of Ratchet & Clank or the latest Final Fantasy installment. This can be especially helpful during the summer. Though it's rare to see the temperature in Danville rise above 90 degrees, locals know it happens, and when it comes to expensive electronic devices, it's better to be safe than sorry.
Pull-out shelves make it easy for kids to access electronic devices.
Image source: Valet Custom Cabinets & Closets.
Rounding Out the Room with Custom Design Finishes
Obviously, the most important thing to remember about the features you choose is that they should make sense for you, your kids, and the things they most like to do. Once you've settled on those features, you'll need to pick the finishes that will round out the room and bring all of its pieces together.
Finishes can have a big impact on the atmosphere a room creates, so it's important to pick one that gets it just right—and we're happy to help you figure that out. For a playroom, I'd suggest a durable thermally-fused laminate (great for withstanding kid-induced wear and tear) with a custom paint job to make the room feel fresh and fun.
Brighten up your playroom with a custom, brightly-colored paint job.
Image source: Valet Custom Cabinets & Closets.
If you're ready to turn an extra room into a playroom that satisfies even the busiest kids in Danville, let us know. We're more than happy to sit down to talk about your options. Playrooms are incredible places for kids to learn and grow, and we're proud to have a hand in making that happen.
---
Valet Custom Cabinets & Closets designs, manufactures and installs custom organizational solutions that enhance the functionality of your living space while complementing the décor of your home.
Our talented design team creates unique solutions tailored to your specific needs, style, and budget. We are independently owned and a direct manufacturer.
Our areas of specialty include Home Offices, Wall Beds, Media Centers, Closets, Pantries, Garage Cabinetry, and much more.
Exceptionally Designed & Styled * Expertly Crafted with 5-Star Execution

---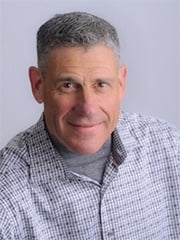 About Larry Fox, President
Larry is a graduate of the University of Southern California School Of Business. After receiving his degree he returned to the Bay Area and spent 18 years working in his family's 100+ year old metals recycling business. Upon the sale of that business in 2000, Larry and his wife Audrey purchased Valet. Larry has become a leader in the industry and is a past president of the National Closet Group. Larry loves turning people's dreams into reality, and remains as enthusiastic about the business today as he was when he first acquired it. View Larry's Houzz Page.