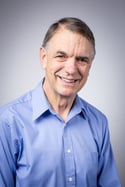 Ward Wildanger started out as an Engineering Geologist and got tired of all of the travelling after 10 years in the business. His parents owned a cabinet company called Eurodesign and Ward decided to make the change from geology to cabinetry in 1984. He eventually bought the company from his parents and then subsequently sold it to Valet in 2005, when he also joined the team as Manager of Engineering and Product Development. Since then, Ward has done a little bit of everything for Valet including design, sales, installation, repairs, machining, and inventory.
While Ward has been involved in many aspects of the company, he genuinely enjoys the design and sales side of the business and is glad to be focusing on that at this point in his career. He likes the relationships that he is able to develop, both with the clients and his co-workers. He especially appreciates his co-workers because of "the obvious pride that they have in the company and the quality of the products that they provide."
Ward's favorite type of project is something large and complex with a challenging design that needs clever solutions. Recently, Ward had the opportunity to essentially give an entire home makeover to clients who he met over 30 years ago! It consisted of a home office with an external wardrobe, a bedroom set with external wardrobes, a media center, and a pantry.
"The customers were a delight to work with," Ward said. "They really wanted a design that would be stunning to look at and would provide lots of storage. They were excited when I told them about a brand new glossy material that would work well with their design."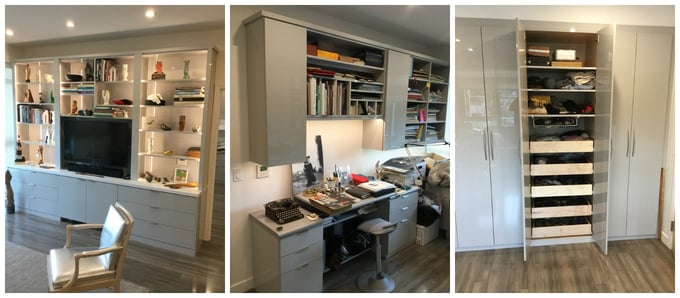 Ward is proud to be a part of the Valet Team and of our commitment to excellence in both customer satisfaction and product quality. He goes on to say, "You will never regret buying the best because it will provide long years of quality service and satisfaction. The small extra cost for the products from Valet is worth it because of the superior quality, design, and service that the company provides."
Ward and his wife Nancy live in Los Altos. He enjoys taking advantage of the great natural resources in the bay area through hiking and backpacking. When he is not out in nature, he can often be found playing the guitar. If you would like to work with Ward, sign up for a complimentary design consultation today!
---
Valet Custom Cabinets & Closets designs, manufactures and installs custom organizational solutions that enhance the functionality of your living space while complementing the décor of your home.
Our talented design team creates unique solutions tailored to your specific needs, style, and budget. We are independently owned and a direct manufacturer.
Our areas of specialty include Home Offices, Wall Beds, Media Centers, Closets, Pantries, Garage Cabinetry, and much more.
YOUR SPACE
- Exceptionally Designed & Styled - Expertly Crafted with 5-Star Execution
---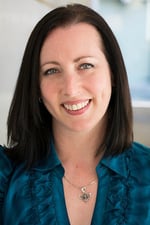 About Tracey Lee Davis and ZingPop Social Media
ZingPop Social Media, located in San Jose and founded in 2014, loves helping small businesses grow and succeed through their online marketing efforts. From coaching to total management for social media or email campaigns to blogging and more, ZingPop Social Media gives their clients a relevant voice in the social media conversation. To get your small business engaging with your target audience, please visit www.zingpopsocial.com.