Golden State Warriors star Stephen Curry just purchased another Bay Area mansion—this time, in Alamo. The town is already home to a few big-name celebrities, so I'm interested in learning more about the specific property he purchased just in time for the holidays. I wonder if he's planning ahead to host a big crowd? If so, he just might be concerned with the same crucial holiday issue shared by so many families this time of year: laundry.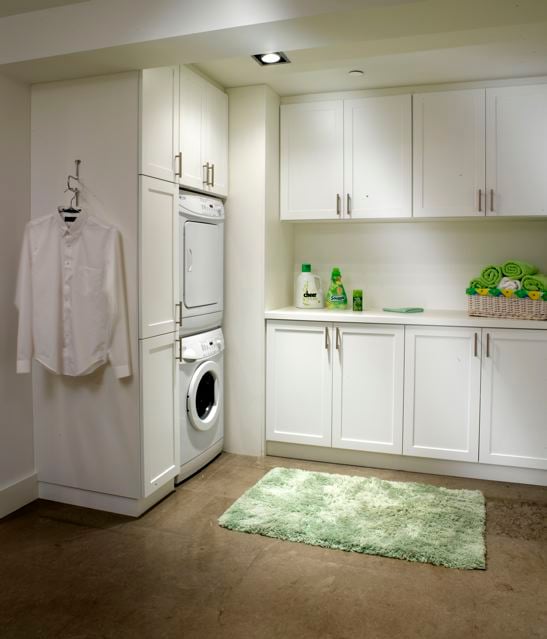 Your laundry room sees a lot of traffic during the holidays. Make sure it's up to the challenge.
Image source: Valet Custom Cabinets & Closets
Alamo is a pretty family-friendly area, which means that, during the holidays, kids come back from colleges across the state—and bring loads of laundry that have been piling up all semester. In-laws come to stay for a week (or two), and if you happen to be hosting an infant, you'll find they make more dirty laundry than three adults combined.
Not all of us can buy an Alamo mansion (which probably has three separate laundry rooms, if we're being completely honest). But it might be time to consider giving your existing Alamo home a facelift to better suit your family's needs this holiday season. Custom cabinetry is a surefire way to make the most out of a heavily-trafficked space.
Custom Cabinets Save Your Floor From Pileup
I've seen many laundry rooms that only contain a washer/dryer and tons of empty, unused wall space. Don't let this layout be your downfall. Instead, use custom-designed cabinetry to utilize every inch of space you've got.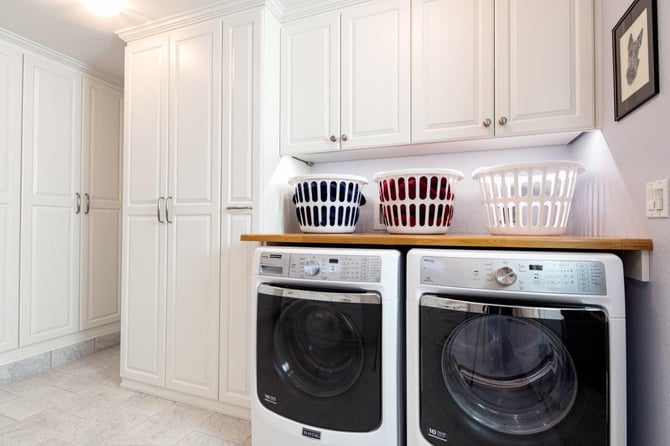 When remodeling your Alamo laundry room, be sure to include plenty of cabinets.
Image source: Valet Custom Cabinets & Closets
Laundry room cabinets can be incredibly useful for holding laundry supplies, but you can also think beyond that. If your home isn't equipped with a mud room, you can add cabinetry close to the garage door for jackets and boots—and perhaps place bench seating here as well. Some of my clients also like to reserve large, open cabinets for storing their guests' (or their own) empty suitcases.
Depending on your needs, you could even reserve a cabinet, shelf, or hamper for each houseguest—this setup saves you a trip around the house collecting laundry and is especially useful if you've got more guests than bedrooms and are trying to keep living areas relatively tidy.
Keeping laundry supplies in a slide-out caddy saves space and minimizes clutter.
Image source: Valet Custom Cabinets & Closets
I'd also suggest reserving some of your cabinet space for a slide-out laundry caddy. This keeps detergents and cleaners out of sight, making the area look spotless with very little effort on your part—and without inconveniencing you when it's time to actually do laundry. Slide-out shelving is also a particularly useful way to take advantage of tall, thin areas of wall space beside your washer or dryer, which might otherwise go unused.
Make Your Alamo Laundry Room Beautifully Functional
When holiday guests arrive, it can be difficult to imagine your laundry room as anything but a clothing repository. But you also want the space to be functional and aesthetically pleasing.
Consider giving the area an upgrade by switching to stacking washer and dryer units and using your newfound space for more counters. Flat surfaces are incredibly valuable in laundry rooms and help you avoid the struggle of trying to pre-treat or flat-dry items on top of your washer or dryer. With the right finish, your countertops can also look quite elegant.
Counters are a great way of making your space multi-functional, too. Try adding cabinets with countertops along opposing walls to accommodate several people doing laundry at one time, or create separate stations for sorting and folding.
If your house looks anything like ours during the holiday season, you might also find yourself overwhelmed with items hanging to dry on shower rods in all available bathrooms. This makes showering a considerable task. Instead, try utilizing some of your vertical laundry room space for a long hanging rod.
These are incredibly useful during the rest of the year, too: you can hang-dry larger blankets or quilts that would normally have to air dry outside, and if you're short on closet space, you might even use this area to store seasonal clothing that you don't need to house in your bedroom walk-in all year round.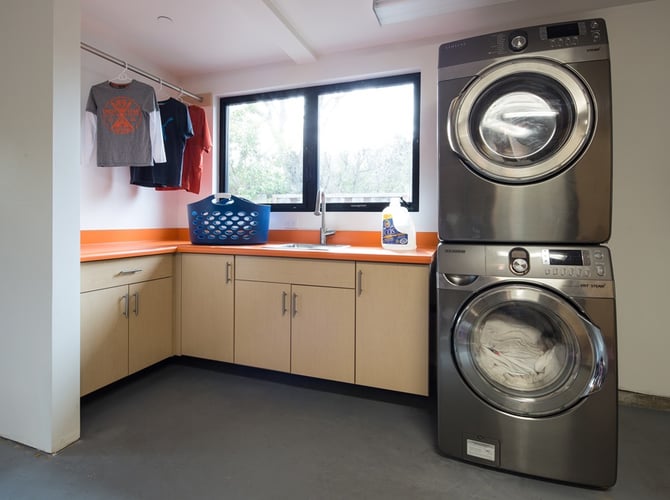 Adding a hanging rod to your laundry room can free up drying space throughout your home.
Image source: Valet Custom Cabinets & Closets
With the right additions, your Alamo home's laundry room can transform into a functional and efficient part of your house—both during the holidays and year round. While you might not be able to rival our local celebrities, you can rest assured that your house will feel bigger and look more beautiful when your loved ones return to Alamo. To learn more about how you can transform your laundry room, connect with us today.
---
Valet Custom Cabinets & Closets designs, manufactures and installs custom organizational solutions that enhance the functionality of your living space while complementing the décor of your home.
Our talented design team creates unique solutions tailored to your specific needs, style, and budget. We are independently owned and a direct manufacturer.
Our areas of specialty include Home Offices, Wall Beds, Media Centers, Closets, Pantries, Garage Cabinetry, and much more.
Exceptionally Designed & Styled * Expertly Crafted with 5-Star Execution
---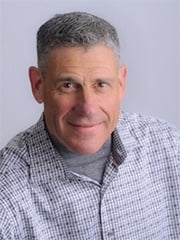 About Larry Fox, President
Larry is a graduate of the University of Southern California School Of Business. After receiving his degree he returned to the Bay Area and spent 18 years working in his family's 100+ year old metals recycling business. Upon the sale of that business in 2000, Larry and his wife Audrey purchased Valet. Larry has become a leader in the industry and is a past president of the National Closet Group. Larry loves turning people's dreams into reality, and remains as enthusiastic about the business today as he was when he first acquired it. View Larry's Houzz Page.