It's getting less expensive to buy a condo in San Francisco. Of course, when I tell people this, they're understandably skeptical. Less expensive than what, they ask—going to Mars with Elon? Well, yes—and also less expensive than it used to be.
While prices are still high, they dipped last quarter, and a lot of experts believe that a supply rush means the market is correcting itself. This is leading more people to consider buying—but what about space? Apartment and condo sizes are shrinking, with an average of only 934 feet, down from 1,015 in 2006. In California, they're even smaller. San Francisco has even been experimenting with microapartments. And if there's one thing smaller rooms won't have, it's large closets.
In such cases, I often recommend an external wardrobe. While it seems counterintuitive to have a large piece of furniture when you are worried about space, the truth is that these save room by creating a central storage space for clothes, jewelry, accessories, and more. They reduce clutter in a cramped room, and allow Fan Francisco condo owners to maximize their space and find peace even in small quarters.
Picturing an External Wardrobe in Your Condo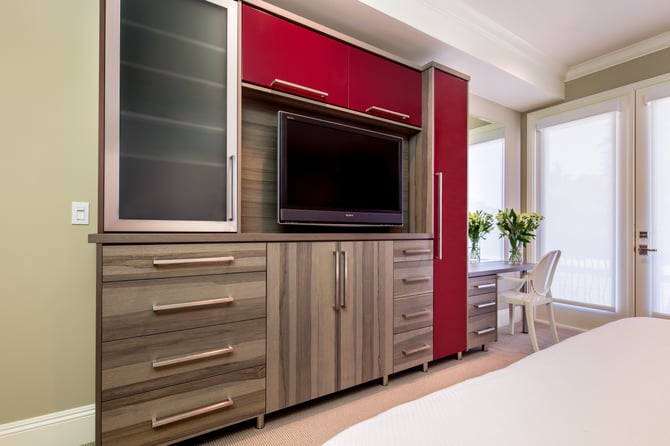 There's no need to sacrifice style for space.
Image source: Valet Custom Cabinets & Closets.
Maybe the biggest obstacle condo owners have to overcome is visualizing what an external wardrobe will look like, and where it will go. Most people imagine just a giant dresser, the kind they would buy off the shelf from a store and forcibly wedge into their lives somehow—but that's not how we do things.
We offer a set of custom-designed luxury wardrobes in a variety of styles and colors for you to choose from. Our hardware and finish options allow you to create an aesthetic that works for your condo, including:
Thermal-fused laminates (TFLs)

Textured TFLs

Synchronized TFLs

Pre-finished wood veneers
Your condo should have a look you prefer, and a size that works. Our design team works with you to create a look and shape that fits your space. You condo may not be a perfect square—luckily, your wardrobe doesn't have to be, either.
Making the Most of Your Space
Beautiful glass doors maintain luxury and practicality.
Image source: Valet Custom Cabinets & Closets.
Of course, fitting the wardrobe into your condo is just the start—you also need to consider the stuff you'll be storing in it. Many of the options we offer for reach-in and walk-in closets can be applied to our external wardrobes as well—including, for instance, tastefully-crafted frosted-glass cabinets, which add a natural elegance to your room. We've found that people store a lot of different things behind them, including (depending on where the wardrobe is) dishware or china. It doesn't have to only be clothes; wardrobes can be used for any purpose in a smaller space.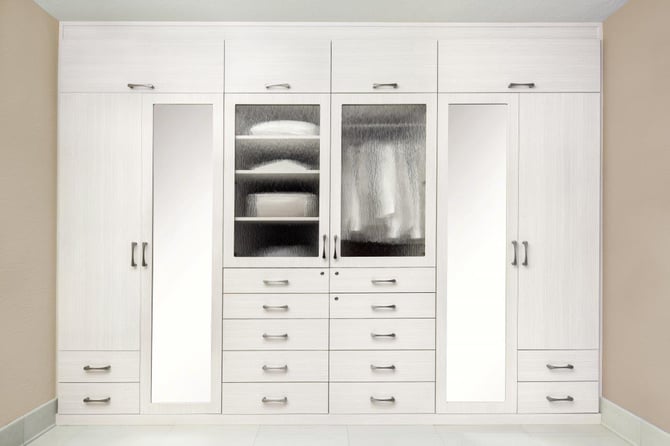 Small spaces don't necessarily mean a lack of organization.
Image source: Valet Custom Cabinets & Closets.
When your space isn't huge, it's weirdly easier to lose stuff. Your things just get put wherever there happens to be room, and shifted around a lot. It's the paradox of smaller homes. That's why having an external wardrobe with so many features is important. Our drawers and cabinets are specifically designed to have a variety of uses—the jewelry storage area pictured above is just one example of one client's use for them.
Not only did this jewelry drawer set keep everything in place, it was also handy for getting what she needed in the morning. No more picking through clumps of earrings or tangles of necklaces in her search for the perfect accessory; she knew exactly where to find whatever she wanted, whenever she wanted it.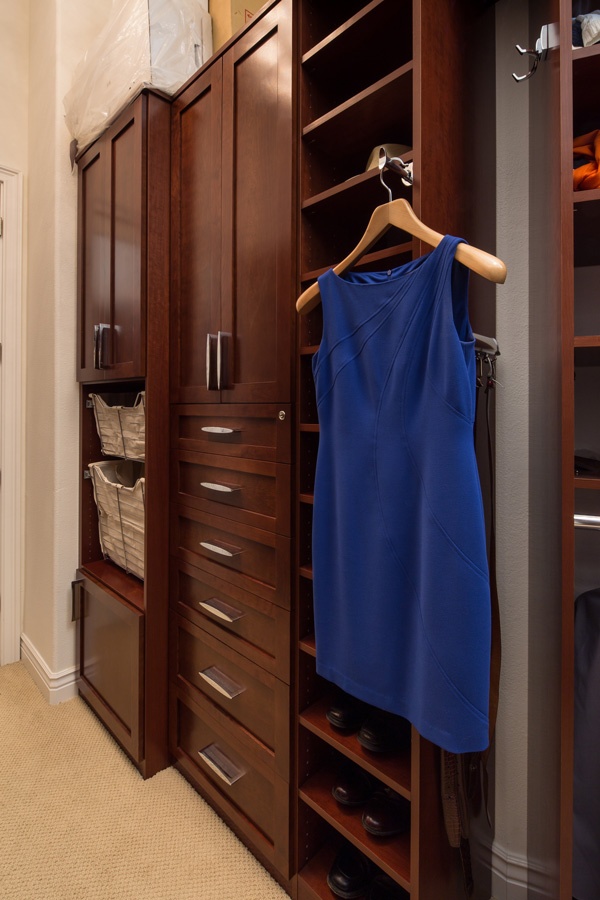 Valet rods are quick and convenient ways to prepare for busy mornings.
Image source: Valet Custom Cabinets & Closets.
In the same way, we know a lot of people love valet rods. All you have to do is hang up your outfit for tomorrow, and it's ready to go. You don't have to sift through and try to figure out what clothes you'll wear, or try to get organized in a smaller space. Instead, it's right in front of you, neat and ready to be plucked, saving you time without taking up much space.
That, to me, is the point of the external wardrobe. Practicality mixed with near invisibility.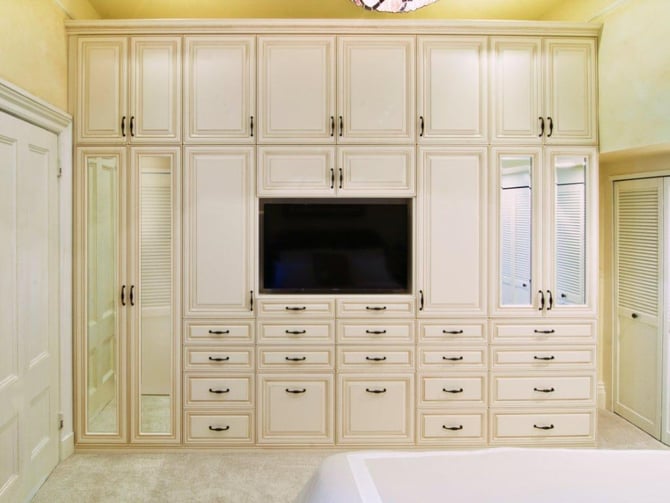 At first glance, you might not guess that this is a wardrobe—that's the beauty of our custom cabinetry.
Image source: Valet Custom Cabinets & Closets.
There's an old Yogi Berra quote that comes to mind here—talking about a club, Berra said that nobody goes there anymore because it's too crowded. The same thing happened to the market. It was too packed, and so no one wanted to live in San Francisco. Now that paradox is paying off, as supply is outstripping demand. Prices are coming down.
But living in the city only makes sense if you can make the most out of the space you're buying. That's why I advise new condo buyers to look into a custom-designed luxury external wardrobe. You can maximize your room while keeping it neat and having your clothes, accessories, and more always handy. Connect with us today to learn more about how we can help you get the most bang for your buck.
---
Valet Custom Cabinets & Closets designs, manufactures and installs custom organizational solutions that enhance the functionality of your living space while complementing the décor of your home.
Our talented design team creates unique solutions tailored to your specific needs, style, and budget. We are independently owned and a direct manufacturer.
Our areas of specialty include Home Offices, Wall Beds, Media Centers, Closets, Pantries, Garage Cabinetry, and much more.
Exceptionally Designed & Styled * Expertly Crafted with 5-Star Execution
---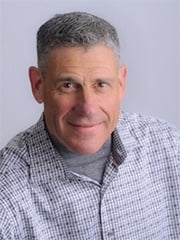 About Larry Fox, President
Larry is a graduate of the University of Southern California School Of Business. After receiving his degree he returned to the Bay Area and spent 18 years working in his family's 100+ year old metals recycling business. Upon the sale of that business in 2000, Larry and his wife Audrey purchased Valet. Larry has become a leader in the industry and is a past president of the National Closet Group. Larry loves turning people's dreams into reality, and remains as enthusiastic about the business today as he was when he first acquired it. View Larry's Houzz Page.