Once, when I was working in Walnut Creek, a friend explained that there are truly several versions of the city. There is the natural beauty that rings the town, encompassing Mt. Diablo and miles of hiking trails. There is the gorgeous downtown area, with the man-made beauty of stunning shopping centers and unique architecture. And then there are the homes on quiet streets that leave you with a sense of rural tranquility. As you travel about, you might feel like you're in several different Walnut Creeks. In fact, this is one of the great appeals of the place. You have so many options.
Plenty of people moving into Walnut Creek want that same flexibility from their homes. You might be moving into a house and considering renovations to ensure it meets your needs. Take your living room, for example. Whether you're watching movies, hosting a family game night, or entertaining guests, you need a space that's versatile. You won't always want the TV to be the center of attention. It should stand out when you need it and blend in when you don't. That's why a full-motion TV mount in a custom media center is a perfect fit for many Walnut Creek homes. It combines the natural beauty of a high-quality piece of furniture with the ease of an adaptable piece of technology, and it offers many options. It's a lot like Walnut Creek in that way.
The Benefits of a Full-Motion TV Mount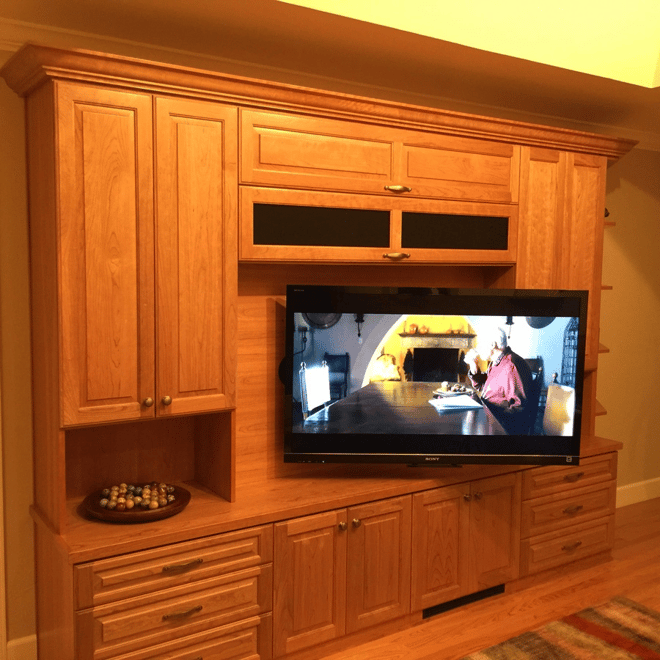 A TV that can swivel to any part of the room adds versatility.
Image from Valet Custom Cabinets and Closets
In the custom-designed media center above, the TV is attached via a mount which can expand, retract, and swivel. Depending on the mount, your TV can extend as far as two feet away from the wall, and many mounts can also turn so that your TV is fully perpendicular to its original position. This allows you to point it in any direction, as well as tilt it up or down.
The mount allows you to turn the TV so that it's focused on the people in one corner of the room. If you're having a gathering and there's a game on, it becomes very easy to separate the people who want to watch the game from those who don't want to be distracted. We know that the glowing light of a TV can suck people in and make conversations trail off. If that's not what you want for your party, you can simply move the TV. The full motion range gives you versatility.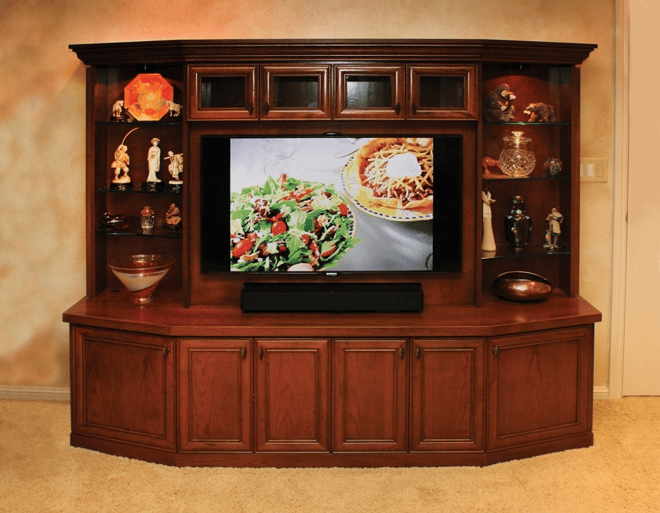 A mounted TV can retract into custom furniture.
Image from Valet Custom Cabinets and Closets
Of course, you won't always be entertaining, but a mounted, full-motion TV is great for private affairs as well. Some family members can watch TV while others work, and it is also great for warding off glare throughout the day since you can tilt it up or down or face it away from the windows altogether.
How a Full-Motion TV Mount and Custom Furniture Gives Your Room Flexibility
We've probably all bought pre-made furniture at one point or another, and regardless of craftsmanship, it poses a challenge. You have to make sure that your space accommodates the piece. This sometimes requires you to reorganize the entire room. If you buy a new sofa that runs the length of a wall then, you guessed it, you'll probably have to put it along the wall. Media centers can be particularly demanding since you'll need to arrange all your furniture to allow for watching TV. You have very little flexibility.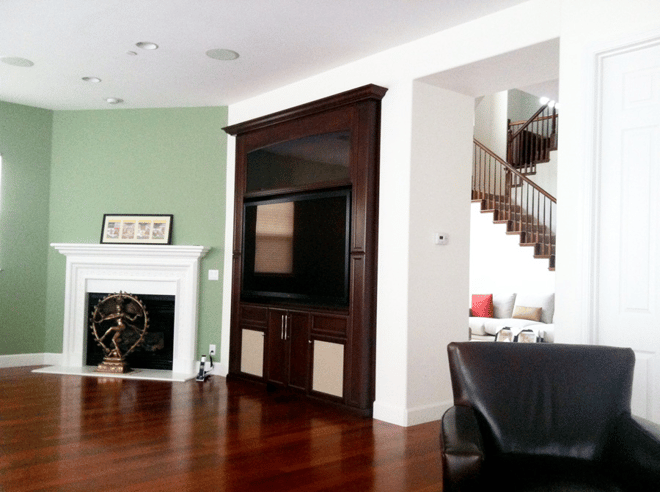 This TV can pull out and face any direction, even in an oddly-shaped room.
Image from Valet Custom Cabinets and Closets.
With a custom design, though, you can choose to fit your media center into an alcove, or a nook, or a corner. It fits your space, not the other way around. This gives you more options when designing a room, especially if you have a full-motion TV mount.
After all, if you have a custom media center with a moveable TV, you can arrange a room that isn't dependent upon facing it. This gives you freedom to create more with your space. You can set up a bar island, and if people want to hang out there to watch the game, the TV can point that direction. You can create a family seating area just for movie night, and point the TV that way only when you need it.
Using The Right Luxury Furniture Designer For Your Walnut Creek Home
At Valet Custom, it's our pleasure to work in Walnut Creek. We've been helping families get the rooms and the houses they want for years. The rise of flatscreen (and curved!) TVs have made this even more possible, as the ability to mount a huge TV on a full-motion swivel means your room can be exactly how you want it. That's my ethos as well, which is why we custom-design our furniture to meet your needs. Going from one side of Walnut Creek to the other may leave you feeling like you're in a whole new world, but each area of the community has that same warm and beautiful spirit. It's a cohesive whole. A custom-designed media center with a full-motion mount can make your living room feel the same way. Connect with us today to learn how we can design a view you'll love.
---
Valet Custom Cabinets & Closets designs, manufactures and installs custom organizational solutions that enhance the functionality of your living space while complementing the décor of your home.
Our talented design team creates unique solutions tailored to your specific needs, style, and budget. We are independently owned and a direct manufacturer.
Our areas of specialty include Home Offices, Wall Beds, Media Centers, Closets, Pantries, Garage Cabinetry, and much more.
Your Space - Exceptionally Designed - Uniquely Styled - Expertly Crafted
---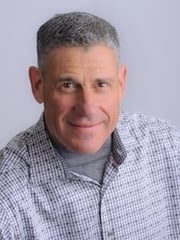 About Larry Fox, President
Larry is a graduate of the University of Southern California School Of Business. After receiving his degree he returned to the Bay Area and spent 18 years working in his family's 100+ year old metals recycling business. Upon the sale of that business in 2000, Larry and his wife Audrey purchased Valet. Larry has become a leader in the industry and is a past president of the National Closet Group. Larry loves turning people's dreams into reality, and remains as enthusiastic about the business today as he was when he first acquired it. View Larry's Houzz Page.