Every day, businesses encourage their employees to be more efficient and productive. When working in an office or at home in the San Francisco Bay Area, the design of your workspace has a significant effect on productivity. The positive impact of a well-designed workspace, media wall, or closet is so much more than most people ever realize until they are enjoying the benefits of custom organizational solutions.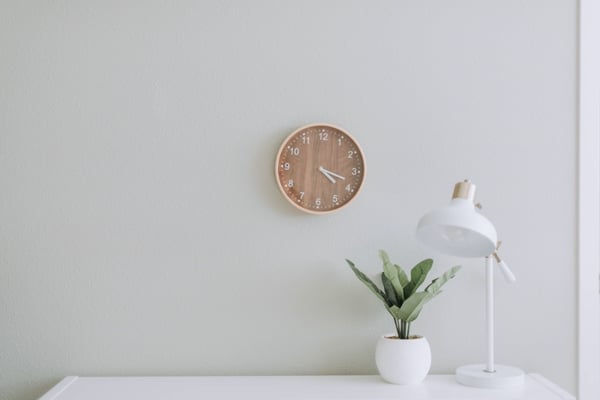 Create a Culture of Productivity
The work environment you create yourself does not just include location and conditions. It also includes the process and procedure. Set well-defined goals and tasks to keep you on track towards the bigger picture. If you are working in a home office, make sure you set a time to wake up, and try to avoid bringing your laptop over to your bed. This is unadvised since our brains are conditioned to associate your bed with sleep and can lower your productivity. Set goals and a working schedule and stick to it.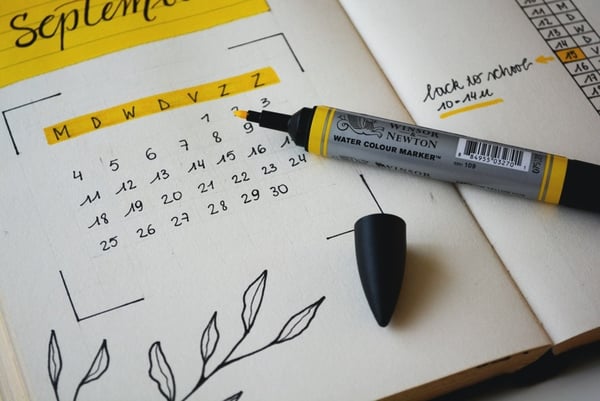 Manage a Calendar
Managing a calendar might seem miniscule, but it is a great way to keep yourself on track and continue to be at peak productivity. Time and schedule management prevents you from wasting time. There are many apps or resources to create a schedule for yourself and your team.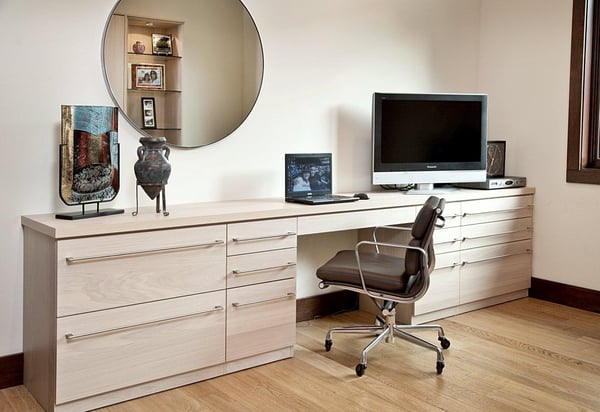 Redesign Your Workspace
Physical environment and conditions of your workspace play a big role in your productivity. This may be the perfect time to give your workspace a makeover. If you want to create a space that is more meaningful to you and more conducive to working from home, custom designed cabinetry for your office or spare room could be the answer. This could enable you to have a productive home workspace, as well as be a space that complements your home décor. Things to focus on include color and a design that addresses all your requirements while keeping everything you need easily accessible as well as focusing on ergonomics, decorative accents, and excellent lighting.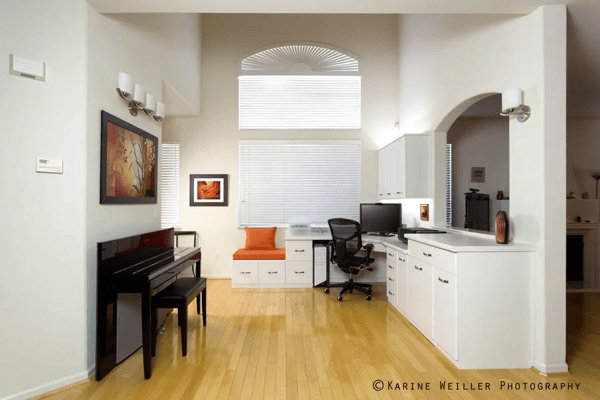 Keep Your Workspace Organized
We're all not perfect human beings. While working, it is inevitable to have a little clutter. However, it's important to keep your space from turning into a pigpen. Keeping your workspace clean and organized will not only save you time from scrambling to find misplaced items, but it will also keep your mind from wandering within the mess.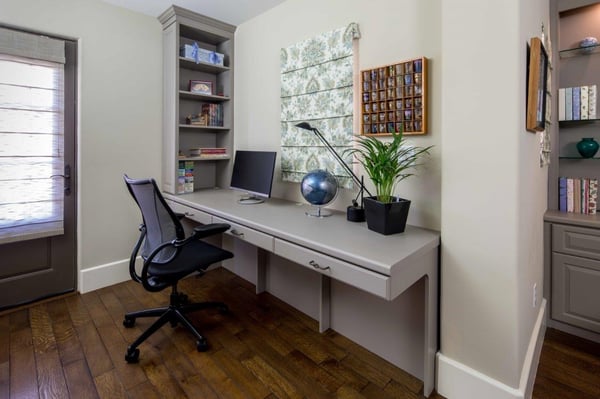 Identify and Reduce Distractions
Working in the San Francisco Bay Area, the top distraction we have today is our phone notifications. Take the time to figure out what distracts you from your work and look for solutions that best stops the distractions. Some tips include putting your phone on "Do Not Disturb" mode, setting alarms for when you can check your social media, and avoiding electronics as much as possible.
Running a business can be done from almost anywhere these days – often all that is needed is a good internet connection and a laptop, or perhaps even a tablet or smartphone. However, there is something special about having your own individualized workspace where you can be comfortable and productive for several hours at a time. Some homes have an extra room that can be dedicated specifically to a home office, but other spaces in a home can work just as well. An alcove in your master bedroom, an upstairs landing space, or a guestroom that can be converted to an efficient multi-purpose space with an integrated home office and wall bed solution.
If you are in the San Francisco Bay Area and are looking to enhance your home, Valet Custom Cabinets & Closets can help create the workspace you have always dreamed of. We offer the Bay Area's most experienced design team, and our focus on delivering exceptional design and innovation together with unmatched service and quality ensures you will soon be working efficiently in your ideal new workspace. Further, because we control every step of the process from design through manufacturing through installation, we offer our customers the confidence of a single source of accountability!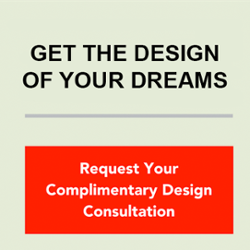 ---
Valet Custom Cabinets & Closets designs, manufactures and installs custom organizational solutions that enhance the functionality of your living space while complementing the décor of your home.
Our talented design team creates unique solutions tailored to your specific needs, style, and budget. We are independently owned and a direct manufacturer.
Our areas of specialty include Home Offices, Wall Beds, Media Centers, Closets, Pantries, Garage Cabinetry, and much more.
Exceptional Design * 5-Star Execution and Service *
Expert Craftsmanship