This is part of a series of "Ask Valet" blogs featuring tips for your home from the design team at Valet Custom Cabinets & Closets.
We asked a few designers at Valet Custom Cabinets & Closets what they felt all guest rooms should have to ensure the comfort of their overnight guests. Here's what they had to say: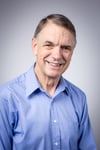 Ward Wildanger, Senior Designer, Campbell
The most obvious way to make an overnight guest feel at home is with a comfortable bed that is fully made and prepared for them.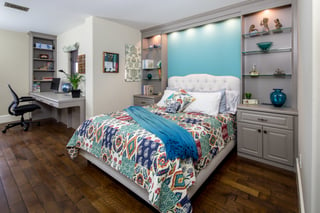 Some people have the space for a bed that is down all of the time but most people need a wall bed that can be pulled down and made ready in a few minutes.
The guests also need a nightstand with electrical outlets for charging cell phones and other electronics. Convenient reading lights also give a welcoming feel. A wardrobe and a few drawers for storing clothing tops it off.
---

Jerry Archer, Senior Designer, Danville
The first thing that comes to mind is a decent size TV on the opposite wall from the bed. Lots of people enjoy watching TV before bed or while they get ready in the morning, so this is a great way to make them feel like they're at home away from home.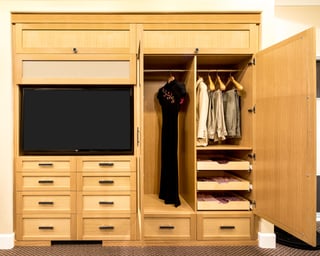 And for those guests that prefer to leave the TV at home, wall bed LED lights provide great lighting for doing some reading before they retire. And once they're in bed and have already turned off the ceiling light, all they need to do when they're ready to hit the pillow is tap the switch on the headboard to turn off the wall bed lights.
Also, it's very helpful to provide a landing, such as a drop down nightstand door that opens a cubby in a side cabinet, complete with power and USB capabilities to charge their various electronic toys. How thoughtful.
---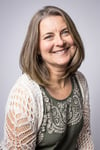 Karin Parodi, Senior Designer, Campbell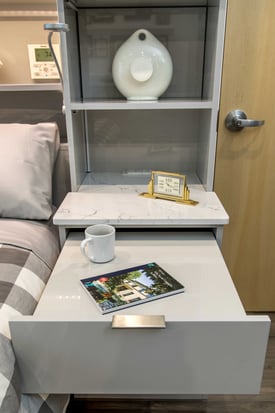 As much as I would love a guest suite with fresh flowers and fluffy bathrobe for my overnight visitors, our guest room is a Murphy Bed in a multifunctional space in our home. I made sure to include reading lights and a power strip in the drop front nightstand and to show my guests how they work. Having their phone charging by the bed, without having to go on a fishing expedition to find the outlet is always a bonus.
Beyond, nice clean cozy bedding and towels, I always make sure to show them our linen closet. I want my guests to feel at home. And, as such, to be able to take care of needs they may have that I have overlooked. It's a pretty well-designed and organized Valet solution, so finding an extra blanket, cough medicine, or personal item isn't hard. In my view, hospitality is about making people feel welcome and comfortable and a treasured member of the family, not a celebrity guest.
---
While everyone may have a different concept of what makes an ideal guest room, there are common elements that will go far to ensure the comfort of your overnight visitors. Want help designing the perfect guest room for your home? Request a complimentary design consultation and let one of our talented and experienced designers help create a room your visitors will love!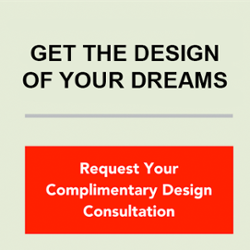 ---
Valet Custom Cabinets & Closets designs, manufactures and installs custom organizational solutions that enhance the functionality of your living space while complementing the décor of your home.
Our talented design team creates unique solutions tailored to your specific needs, style, and budget. We are independently owned and a direct manufacturer.

Our areas of specialty include Home Offices, Wall Beds, Media Centers, Closets, Pantries, Garage Cabinetry, and much more.

Exceptionally Designed & Styled * Expertly Crafted with 5-Star Execution
---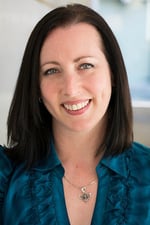 About Tracey Lee Davis and ZingPop Social Media
ZingPop Social Media, located in San Jose and founded in 2014, loves helping small businesses grow and succeed through their online marketing efforts. From coaching to total management for social media or email campaigns to blogging and more, ZingPop Social Media gives their clients a relevant voice in the social media conversation. To get your small business engaging with your target audience, please visit www.zingpopsocial.com.