I'll never forget rushing to the Park Theater in LaFayette to see "Cinema Paradiso" on its last weekend performance. The Streamline Moderne mainstay of downtown LaFayette was one of my favorite single-screen theaters in the state. Watching it lie vacant for more than a decade while investors fought over its future use—only to have all plans scrapped in the end—has been heartbreaking. And I don't even live in the city.
Though it would be difficult to recreate the Park's late Art Deco style, you can still celebrate the single-screen history of LaFayette with a custom entertainment center in your own home. An updated living space is a good excuse to celebrate the building's legacy with your friends and family—and custom design can give you that luxurious theater feel without requiring you to build an entire cinema room.
Go 100% Modern
The best thing about designing an entertainment center from scratch is that you get to decide which aesthetic you'd like to emulate. Not all of us love Art Deco—and thankfully, there are many other styles out there. I'd suggest going completely modern. Streamlined cabinetry and geometric patterns will add a striking visual appeal to most living spaces.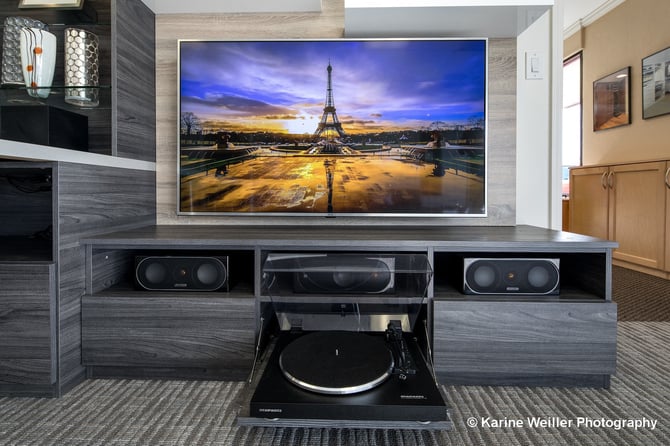 Angular designs with modern finishes give a complete upgrade to your entertainment space.
Image source: Valet Custom Cabinets and Closets
If you want to be innovative, you might also consider eschewing cabinet doors and leaving some of your storage space open. This lets you elegantly display audio equipment (and ensure your theater-esque surround sound is perfectly configured). When you design your own entertainment center, you can also place the subwoofer wherever you see fit—giving you total control over how much your movies sound like they're playing on the big screen.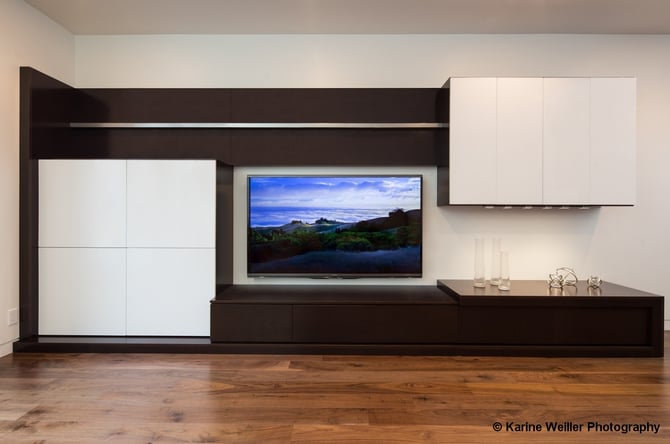 Streamline your entertainment center with slab front cabinetry and plenty of white accents.
Image source: Valet Custom Cabinets and Closets
Going for a more minimalist look? You can emulate the architecture of a different city landmark by giving your living space a LaFayette Library and Learning Center feel. Clean lines, slab fronts, and plenty of square elements will give your home theater a more open look, especially if you go for a super matte white finish.
Branch out Into Contemporary Chic
If you're looking for a balance between classic elegance and modern flair, the best way to accomplish this is often to keep one element the same (perhaps the basic shape of your entertainment center) but to add something new (like a new finish or updated hardware).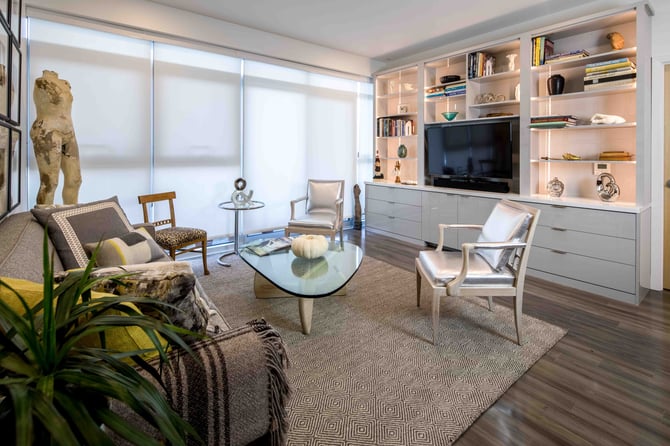 A traditional cabinet design is made new with contemporary acrylic gloss finish and stylized accessories.
Image source: Valet Custom Cabinets and Closets
Experimenting with finishes is sometimes my favorite part of working with clients on their projects. It's amazing how much a foil-front cabinet differs from a slab front when you see the completed piece. The difference between a super matte and an acrylic gloss finish is visually huge—and entirely different, again, from the visual appeal of textured thermally fused laminate.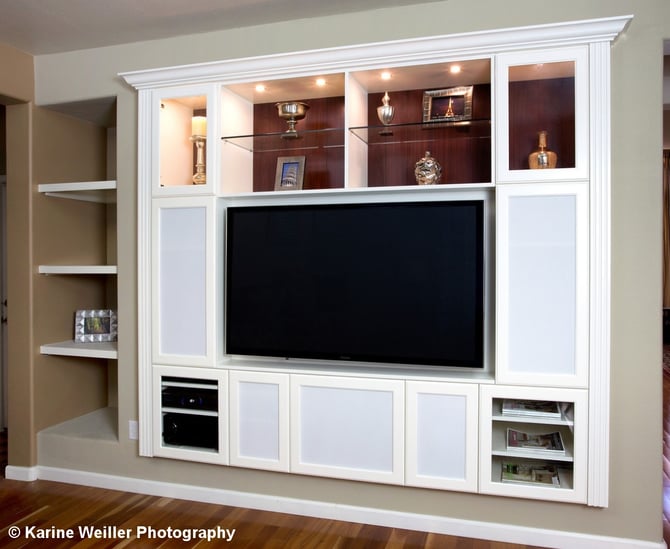 A mix of contemporary cabinets is anchored by a traditional white finish with custom moldings.
Image source: Valet Custom Cabinets and Closets
Stick to the Classics
If you fell in love with the classic stucco facade of the Park Theater, you may prefer to craft your home theater with traditional style. The design elements of real hardwood, beautifully paired hardware, and stunning craftsmanship are timeless—much like the Streamline Moderne style we associate with our favorite landmark.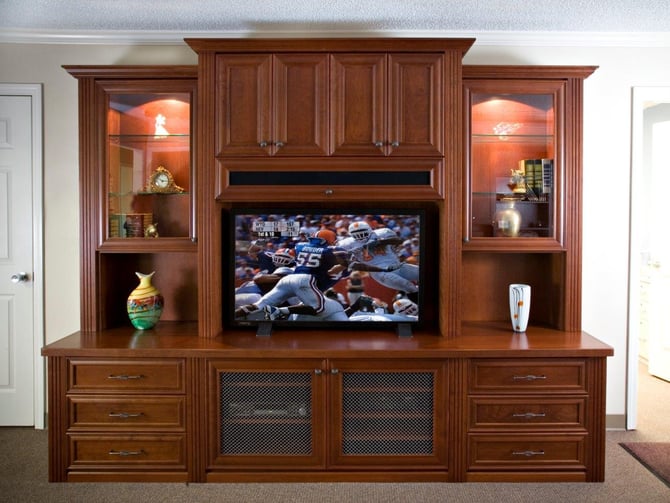 Wood veneer provides a charming, cozy feel for your family room.
Image source: Valet Custom Cabinets and Closets
One major benefit of using real wood veneers for your custom entertainment center is the inherent coziness factor. Like the warm atmosphere of Postino (my favorite restaurant in all of LaFayette), the feel of your living space will be automatically transformed.
A classic design will cause your home theater to be a place of subtle nostalgia and fond memories. It will help create a space where you want to spend time with your family—which, in truth, is what going to the movies used to be all about.
The age of the Park Theater may be coming to an end, but the movies can keep showing from your own home long after the red neon goes dark for the last time. Use your new custom entertainment center to bring your loved ones together, and be sure to celebrate the good things while they're here. If these ideas have given you the inspiration you were looking for, go ahead and schedule your free design consultation. The Valet team is ready to help you craft a home theater that you'll love for years to come.
---
Valet Custom Cabinets & Closets designs, manufactures and installs custom organizational solutions that enhance the functionality of your living space while complementing the décor of your home.
Our talented design team creates unique solutions tailored to your specific needs, style, and budget. We are independently owned and a direct manufacturer.
Our areas of specialty include Home Offices, Wall Beds, Media Centers, Closets, Pantries, Garage Cabinetry, and much more.
Exceptionally Designed & Styled * Expertly Crafted with 5-Star Execution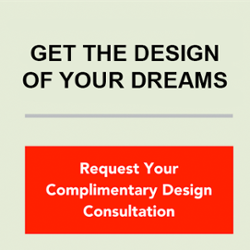 ---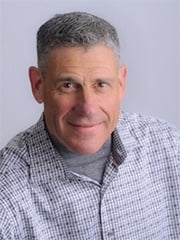 About Larry Fox, President
Larry is a graduate of the University of Southern California School Of Business. After receiving his degree he returned to the Bay Area and spent 18 years working in his family's 100+ year old metals recycling business. Upon the sale of that business in 2000, Larry and his wife Audrey purchased Valet. Larry has become a leader in the industry and is a past president of the National Closet Group. Larry loves turning people's dreams into reality, and remains as enthusiastic about the business today as he was when he first acquired it. View Larry's Houzz Page.