South Bay is, undeniably, tech city. Potential employees for the world's biggest tech giants flock to Silicon Valley every single year—which is great for venture capital, but not so great for house prices. Whether you've migrated from a room share in West SJ to a family-friendly home in Campbell or are seeking a mid-range townhome in Luna Park, your price per square foot will be extreme. If you own real estate in South Bay, you know the struggle of trying to make even a generous tech salary cover the cost of living in this prime location.Space can truly be a problem in the South Bay area. However, no matter how much you'd like to upgrade your home size, it might be a difficult proposition to accomplish. Most of the South Bay clients we work with come in groaning that they simply "don't have enough space" in their condos or houses, but they don't want to pay the price to move elsewhere. When we start working on a custom closet design, however, even the owners of the smallest San Jose condo start to relax.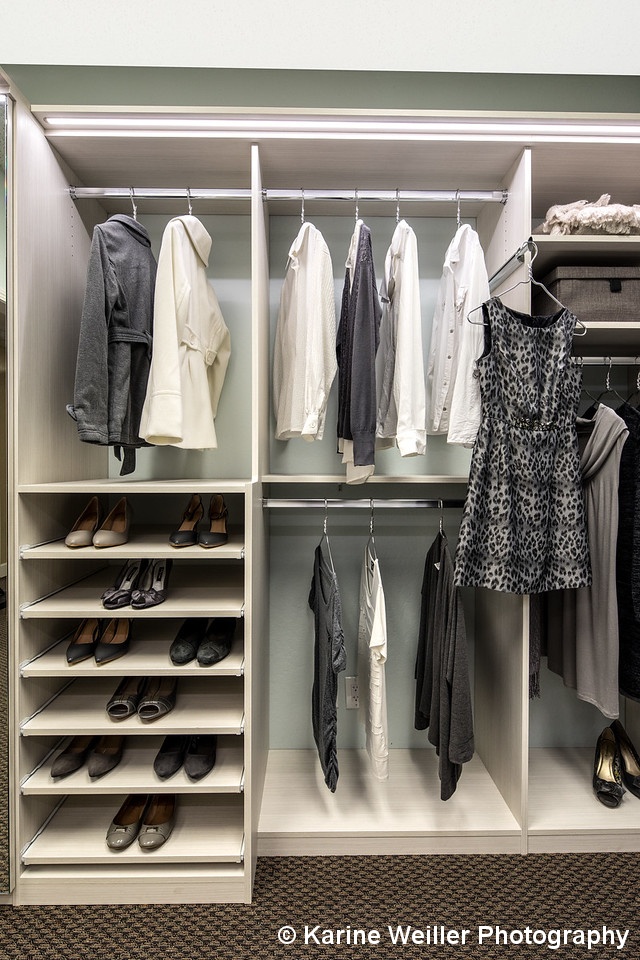 Custom cabinetry helps you reclaim your reach-in closet space.
Image source: Valet Custom Cabinets and Closets
Sliding Doors Make The Most of a Reach-in Closet
When you're short on space in the South Bay, clutter is probably the first thing on your mind. Your home might be suffering from "stacked plastic tub" syndrome, or you might be tired of stowing seasonal clothes out in the garage. Nobody seems to know where to store their gear when they're not at Lake Tahoe—and not all Capitola residents have room for a ski closet.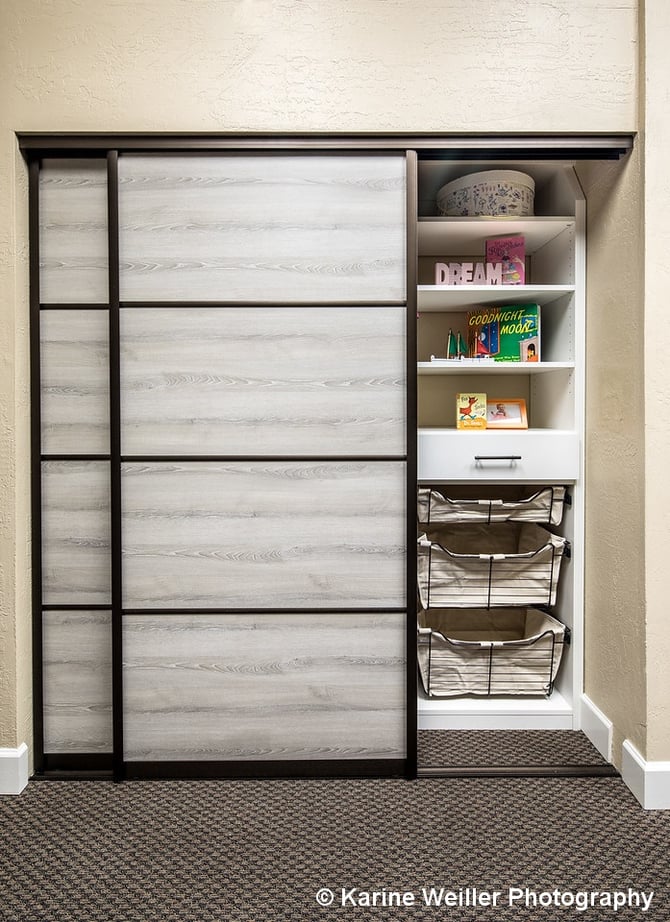 Sliding doors help maximize floor space in a small condo.
Image source: Valet Custom Cabinets and Closets
When clients are looking to maximize square footage in a small space, I always encourage them to design their new reach-in closets with sliding doors. Folding doors on tracks can be finicky, and full-size hinged doors take up an entire 18 square feet of moving room. Sliding doors take up less than 2 inches, and are designed to open and close smoothly every time. Our sliders offer premium materials that are an upgrade from the usual contractor-grade fare.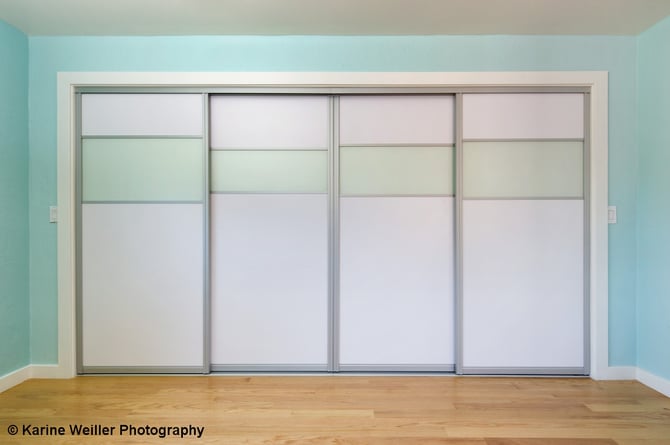 With sliding doors, double-wide takes on a whole new meaning.
Image source: Valet Custom Cabinets and Closets
If you've got a little more wiggle room but are really desperate for more storage space, consider using the same strategy to put in a double-width closet with custom sliding doors. A situation like this would give you plenty of room to stand snowboards upright, hang a full wardrobe of clothes for work, and store a bunch of seasonal decor—yes, all in one closet.
Compartmentalize In Order To Maximize Your Small Space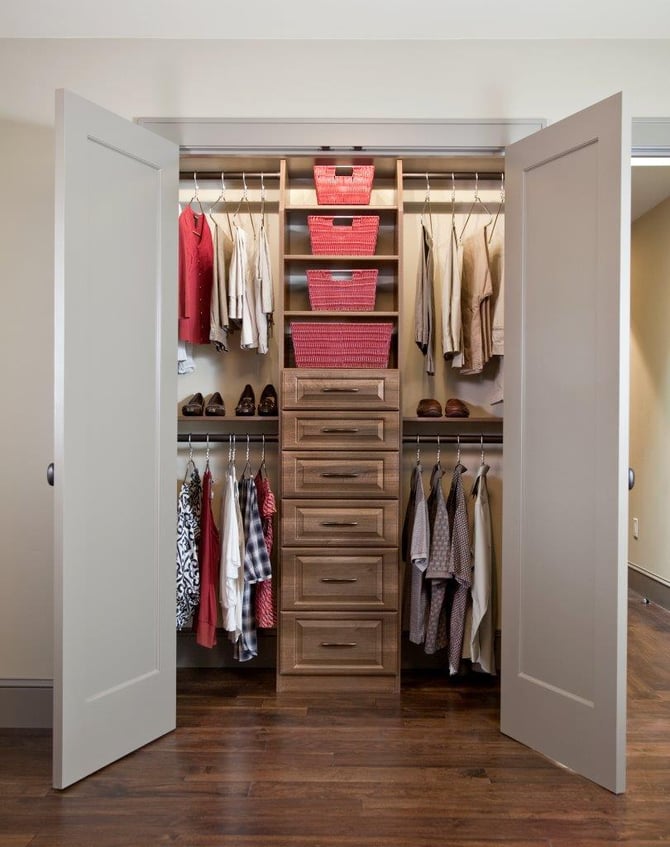 Use your wall space well by creating different closet storage sections.
Image source: Valet Custom Cabinets and Closets
Professional organizers swear by the adage of having everything in its place. Breaking your closet space down into carefully-designed sections can help maximize your usable space. A custom closet design lets you easily access everything from the boots you use to hike Mission Peak to the nice shoes you might need one day at the Googleplex.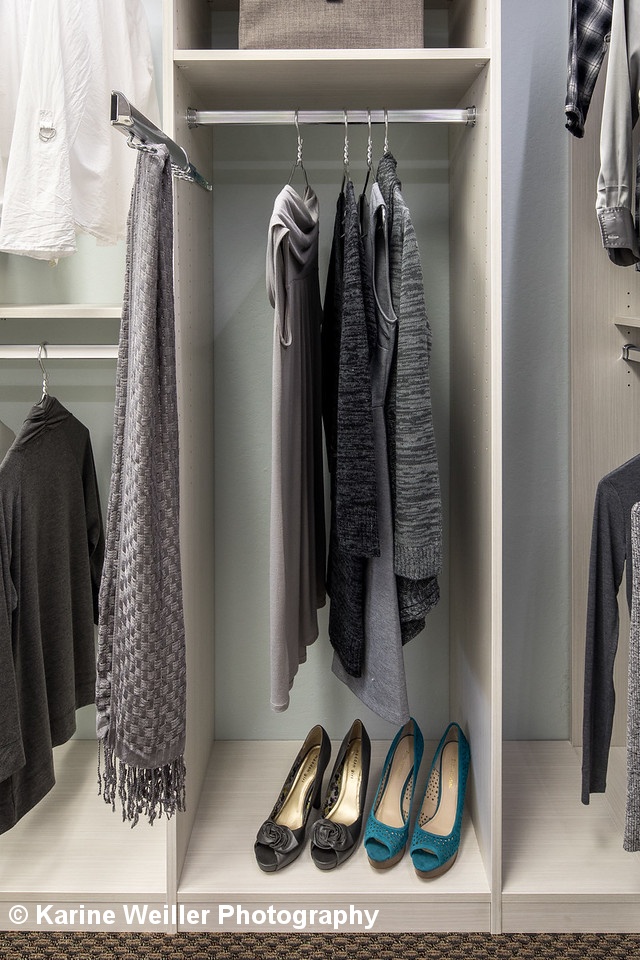 Shelving allows you to use wall space without the hassle of stacking.
Image source: Valet Custom Cabinets and Closets
When we're designing a custom closet, I like to talk with clients about what accessories they need to store. When ties take up far too much real estate on the hanging rod and jewelry boxes are eating up valuable counter space in the bathroom, it's time to incorporate a custom storage solution for accessories. Slide-out tie organizers, valet rods, and double jewelry drawers help keep all your smaller accessories in check.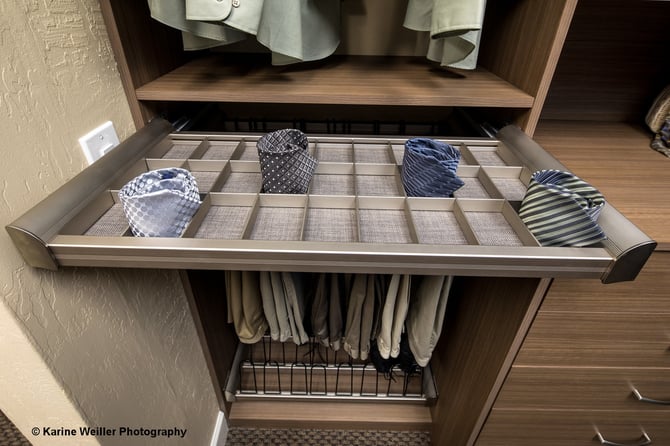 When you compartmentalize, don't forget to include accessories.
Image source: Valet Custom Cabinets and Closets
When you make your reach in closet a fully-capable storage space, you're going to notice a huge difference in the livability of a small home. No longer will the mess underneath your bed be spilling out into the bedroom, and you'll finally be able to keep those sliding closet doors closed (the way they were meant to be). When you maximize your storage space, you may find that you don't actually need more square footage after all.
Before you jump headlong into the tight South Bay housing market seeking more space for yourself (and your stuff), give your closets a second look and see if a bit of custom design and compartmentalization might solve your problem. Schedule your free consultation with our design team to get a better picture of the possibilities in your space—and to reclaim your closets once again.
---
Valet Custom Cabinets & Closets designs, manufactures and installs custom organizational solutions that enhance the functionality of your living space while complementing the décor of your home.
Our talented design team creates unique solutions tailored to your specific needs, style, and budget. We are independently owned and a direct manufacturer.
Our areas of specialty include Home Offices, Wall Beds, Media Centers, Closets, Pantries, Garage Cabinetry, and much more.
Exceptionally Designed & Styled * Expertly Crafted with 5-Star Execution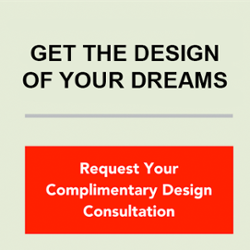 ---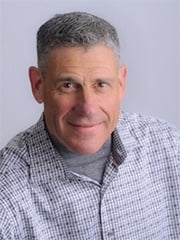 About Larry Fox, President
Larry is a graduate of the University of Southern California School Of Business. After receiving his degree he returned to the Bay Area and spent 18 years working in his family's 100+ year old metals recycling business. Upon the sale of that business in 2000, Larry and his wife Audrey purchased Valet. Larry has become a leader in the industry and is a past president of the National Closet Group. Larry loves turning people's dreams into reality, and remains as enthusiastic about the business today as he was when he first acquired it. View Larry's Houzz Page.