Any time you call or visit one of our locations, you will undoubtedly be greeted by one of our friendly showrooms coordinators. Our showroom coordinators work with our clients to discover their needs, introduce our products and services, and help pair our clients with the right designer for their projects. We are lucky to have three great women as our showroom coordinators in our Campbell and Danville offices.
---
JoAnn Barfield has been a showroom coordinator in our Campbell office since June 2015. Prior to joining our staff, JoAnn was the business office manager at Bay Club Santa Clara. The demands of working full time as a new mom just got to be too much, so after 14 years at Bay Club, JoAnn started looking for something part time. She found an ad for the position at Valet on line and coming on board was "one of the best decisions I've ever made." JoAnn loves getting to work with all of the different people she comes in contact with at Valet, from all of our clients to our diverse team. She is so glad that she is able to be home with her young son and still be a part of the working world. JoAnn lives in south San Jose with her husband and son and says her "little family makes my world a brighter place."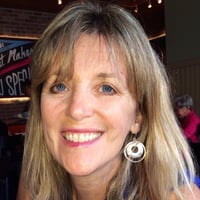 Cyd Braker is the newest member of our Showroom Coordinator team and works in our Campbell office. She came on board with Valet in April 2016 and prior to working with us, she was a preschool teacher. No stranger to Valet's work, Cyd was a client long before she ever thought about working here, with her own custom closets, garage cabinets, and media center designed by Valet Owner & President, Larry Fox. "I wanted to work for Valet because I know Valet is a family friendly business that makes great products," says Cyd. When she is not at Valet, she spends a lot of time volunteering with children in foster care and is a Court Appointed Special Advocate with Child Advocates of Silicon Valley. She is a California native and lives in San Jose with her husband, teenaged sons, and her yellow lab.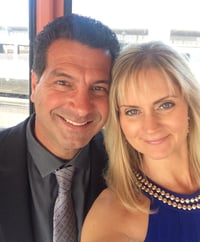 Cara Saleh is the showroom coordinator in our Danville office and has been with us since November 2013. Prior to joining the Valet team, she worked in retail sales and volunteered at Tony LaRussa's A.R.F. She sought out a position with us because she was looking for a new and exciting opportunity to work with a locally-owned, family-run business. She really enjoys the one on one interactions with our clients and hearing how thrilled they are to have a Valet solution in their home. When she is not holding down the fort in Danville, Cara can often be found at social gathering with friends, golfing and skiing. She and her husband live in Danville.
---
Let our friendly showroom coordinators get you started with your Valet Experience. Come Tour one of our showrooms today!

---
Valet Custom Cabinets & Closets designs, manufactures and installs custom organizational solutions that enhance the functionality of your living space while complementing the décor of your home.
Our talented design team creates unique solutions tailored to your specific needs, style, and budget. We are independently owned and a direct manufacturer.
Our areas of specialty include Home Offices, Wall Beds, Media Centers, Closets, Pantries, Garage Cabinetry, and much more.
YOUR SPACE
- Exceptionally Designed & Styled - Expertly Crafted with 5-Star Execution
---
About Tracey Lee Davis and ZingPop Social Media
ZingPop Social Media, located in San Jose and founded in 2014, loves helping small businesses grow and succeed through their online marketing efforts. From coaching to total management for social media or email campaigns to blogging and more, ZingPop Social Media gives their clients a relevant voice in the social media conversation. To get your small business engaging with your target audience, please visit www.zingpopsocial.com.