There are few pastimes as exciting as choosing a new home for your growing family. Walking through empty rooms full of potential, imagining a Star Wars nursery, planning for all the little and big kid furniture, and dreaming about extra floor space for Legos and Mr. Potato Head are activities that tend to consume new parents on the house hunt. If you're planning on raising a family, you're likely wanting to settle down with the careers and the companies you currently have. Unless, of course, you're starting out in San Francisco.
Millennials make up the largest percentage of The City's population, and they're quickly approaching the age where having kids is the norm. However, there is a complete lack of family friendly housing options in SF—currently, less than 18% of residents have a child under 18, and the home options that are already set up for kids are few and far between. If you're determined to stay where you are, handy bedroom renovations may help give that "new home" feel you've been seeking.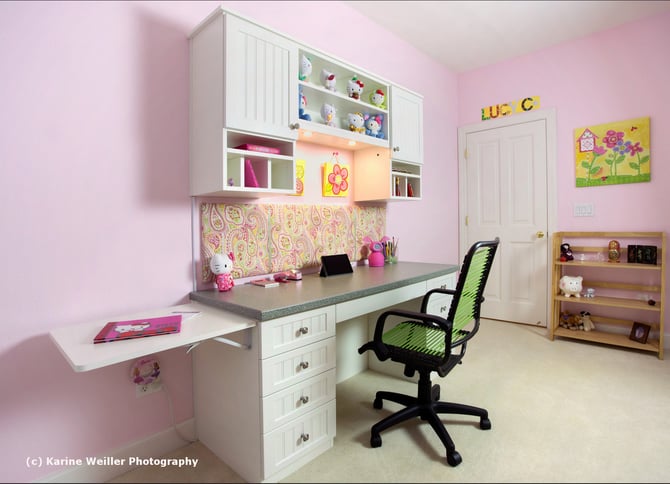 Kid-friendly rooms are great in a new home—but even better in your own.
Image source: Valet Custom Cabinets and Closets
Create a Colorful Space to Work and Play
One of the first things you notice about family friendly housing is the colors. Walking into a pink or light blue bedroom just makes your mind scream "KID." Aside from adding a fresh coat of paint in a kid-friendly color, you can also use custom cabinetry to create built-in furniture for your kids' bedrooms that fits your color scheme. Your existing home will become a kid-friendly paradise in no time that rivals the Children's Creativity Museum in visual appeal.
Splashes of color with paint or built-in cabinetry make a kids' room more fun.
Image source: Valet Custom Cabinets and Closets
One great way to help older children feel more involved in this process is to let them have color input. Do they love lime green? Consider using a splash of green for your durable, scratch-and-stain resistant countertops on a built-in desk. Let your kids participate in choosing colorful knobs that create a whimsical feel in their "new" bedroom—maybe incorporating the shapes of some of their favorite sea critters from the Bay.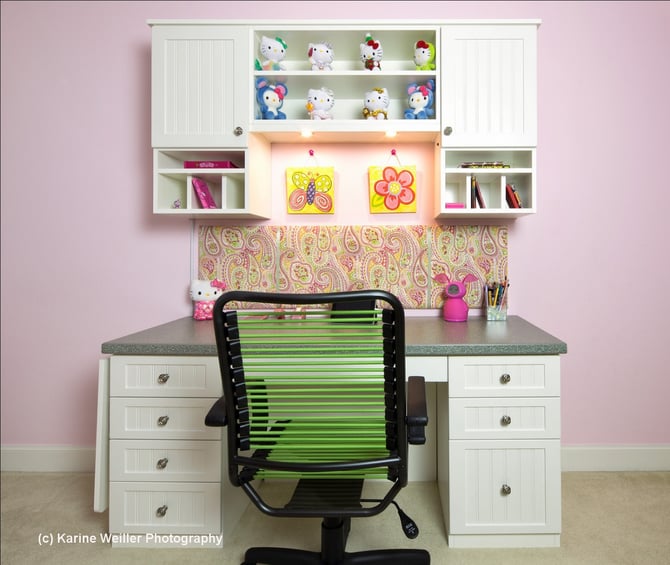 Neutral custom cabinetry will grow with your child as their style preferences change.
Image source: Valet Custom Cabinets and Closets
If you're planning on keeping this room design through childhood and into the teenage years, you may be wary of choosing a bold color straight away. In that case, consider selecting a neutral countertop with a white melamine cabinet finish to satisfy your practical side, and go wild with bright-colored accessories and paint while your kids still enjoy the Exploratorium. Knobs can be switched out once your child starts to want something a little more grown-up.
Bulk Up On Storage For Your Growing Family
When young families look for a new home, they're usually in the market for plenty of built-in storage space. The clutter requirement grows exponentially with each kid, it seems, and too-small or ill-designed closets could be your worst nightmare. The trouble is, most existing homes in San Francisco aren't already designed to store a lifetime supply of diapers and glue sticks. Fortunately, there's a lot you can do in your existing home to amp up your storage space.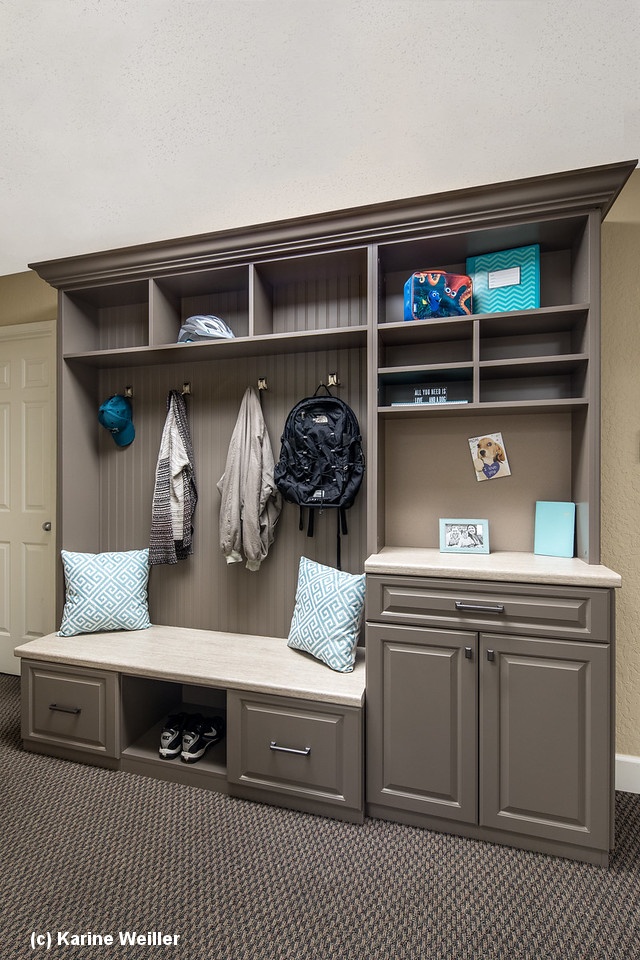 A "mud room" helps wrangle kids' shoes and creates a more sophisticated entryway.
Image source: Valet Custom Cabinets and Closets
One quick and easy fix is to build out a mudroom to corral all those muddy little shoes, backpacks, and jackets that always seem to congregate near the back door. Add a bench space where your little ones can sit for you to help put on snow boots for Tahoe or water shoes for a trip to Crissy Field. In my experience, even a two-year-old has enough outerwear in the Bay Area winter to award his or her own coat hook, so plan accordingly.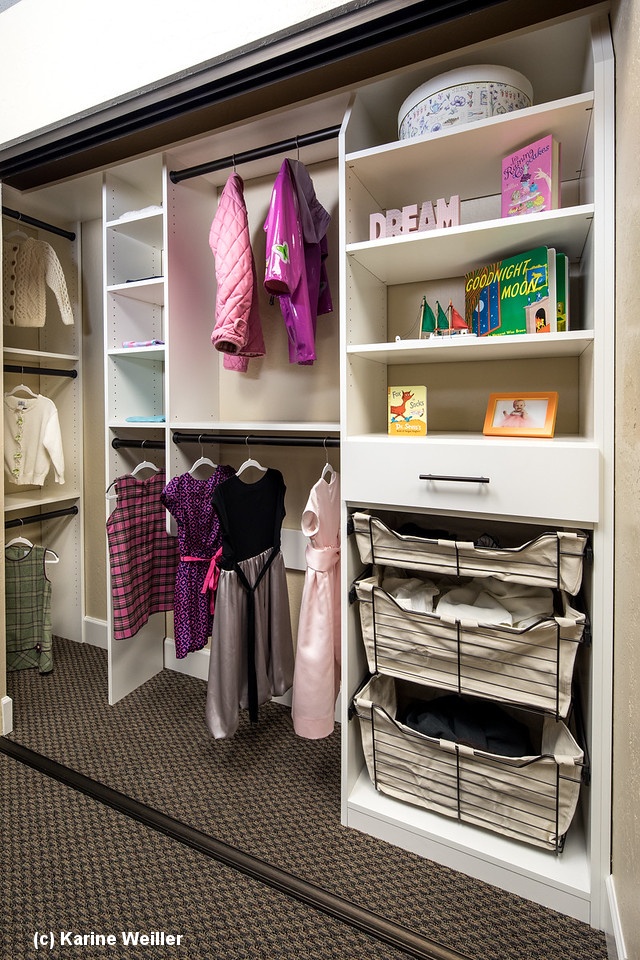 A perfectly designed closet makes your space much more organized and kid-friendly.
Image source: Valet Custom Cabinets and Closets
There's nothing like seeing a well-designed kids bedroom closet to make you really want a new house for your family. Fortunately, you can create the closets you need in the home that you already have. Custom-built reach-in closets can make better use of limited wall space and can help declutter even the most disorganized bedroom space. Adding pull-out wire bins lets your little one help you with laundry and cleanup, which is a double bonus.
If you're in the midst of a growing family in San Francisco and aren't willing to consider moving out to the suburbs, don't despair. With custom cabinetry and a bit of creativity, you can create your own kid-friendly rooms right where you are. Hopefully, SF will be full of young families before we know it, and the housing problem will be less of an issue (we can all dream, can't we?). If you're full of ideas already, you'll want to schedule your free design consultation today. At Valet, we always enjoy making a home more kid-friendly and colorful.
---
Valet Custom Cabinets & Closets designs, manufactures and installs custom organizational solutions that enhance the functionality of your living space while complementing the décor of your home.
Our talented design team creates unique solutions tailored to your specific needs, style, and budget. We are independently owned and a direct manufacturer.
Our areas of specialty include Home Offices, Wall Beds, Media Centers, Closets, Pantries, Garage Cabinetry, and much more.
Exceptionally Designed & Styled * Expertly Crafted with 5-Star Execution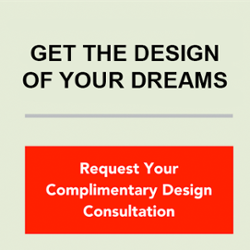 ---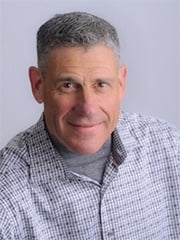 About Larry Fox, President
Larry is a graduate of the University of Southern California School Of Business. After receiving his degree he returned to the Bay Area and spent 18 years working in his family's 100+ year old metals recycling business. Upon the sale of that business in 2000, Larry and his wife Audrey purchased Valet. Larry has become a leader in the industry and is a past president of the National Closet Group. Larry loves turning people's dreams into reality, and remains as enthusiastic about the business today as he was when he first acquired it. View Larry's Houzz Page.