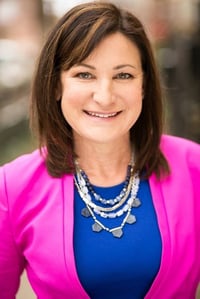 After earning her Bachelor's degree in Architecture from UC Berkeley, Shari Krandel had a career as an architectural designer. She worked in the fields of interior architecture, facilities planning, and commercial architecture. She then became a stay-at-home mom until her kids were in high school. Once her kids were in high school, she was ready to go back to work. After hearing a friend talk about how she loved her career as a closet designer, Shari was interested to learn more about the industry. Larry Fox, Valet Custom Cabinets & Closets President, was a friend of her family and so she set up an informational interview with him. While there were no open designer positions at the time, we did need a showroom coordinator and a social media manager. So Shari started her career with Valet in 2010 in that capacity, which she says was a great way learn the product line. Once a designer position became available, she transitioned into her new role. She says, "I love working on short term projects (as opposed to architectural projects, which can take years to complete)."
---
When asked about her favorite projects that she has completed for Valet, she stated that she has many, but two, in particular, stand out for her.

I loved the challenge of this oddly-shaped closet with tremendous ceiling height.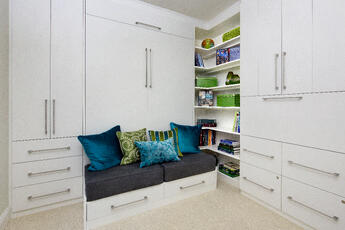 "This space was quite challenging because it is so small, 9'x 9'. It was very difficult to photograph but very glad we did because I wound up winning a National Award for it!"
Shari enjoys being part of the Valet Team. Being able to ask questions of the engineering team at any time, being able to walk down to the shop and talk with the production and installation crews, these are things that stand out for Shari. "Everyone is willing to help you get the best job done for the customers," she states.
However, she cannot leave out the relationships she develops with her clients! "My favorite is being greeted with a hug from a returning client," Shari says. The biggest honors for Shari are the projects that she has created for personal friends. It is incredibly gratifying for her to visit a friend's home and have them still be thrilled with the cabinetry or closet spaces she designed for them years ago.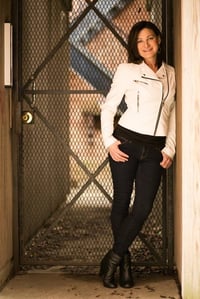 Shari just bought a new home in 2016 and is very excited to be getting her closet and garage designs in her home and making this new space her own. Outside of work and her home improvement projects, Shari enjoys being outdoors, spending time with her family and friends, and "laughing every chance I get."
Shari is passionate about positively impacting people's everyday space and improving the quality of their lives. In her own words:
"You are in your closet at least twice every day… I can make that a great experience so you can get on to your next activity. Turning on your TV in a media center I designed with the family gathered around… wonderful for me to think about. A single mom that has a super-efficient space for her office that has a wall bed so it can easily convert to a bedroom for her daughter to sleep in every other week… this makes me very happy."
If you would like to work with Shari, set up your complimentary design consultation here!
---
Valet Custom Cabinets & Closets designs, manufactures and installs custom organizational solutions that enhance the functionality of your living space while complementing the décor of your home.
Our talented design team creates unique solutions tailored to your specific needs, style, and budget. We are independently owned and a direct manufacturer.
Our areas of specialty include Home Offices, Wall Beds, Media Centers, Closets, Pantries, Garage Cabinetry, and much more.
YOUR SPACE
- Exceptionally Designed & Styled - Expertly Crafted with 5-Star Execution
---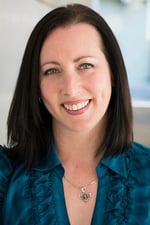 About Tracey Lee Davis and ZingPop Social Media
ZingPop Social Media, located in San Jose and founded in 2014, loves helping small businesses grow and succeed through their online marketing efforts. From coaching to total management for social media or email campaigns to blogging and more, ZingPop Social Media gives their clients a relevant voice in the social media conversation. To get your small business engaging with your target audience, please visit www.zingpopsocial.com.