At Valet Custom Cabinets and Closets, we are all about expert craftsmanship. One of the key differences between Valet and many other great cabinetmakers is the exclusive use of concealed hardware. We believe exposed or visible hardware is a big no-no! Here are some of the ways Valet Custom Cabinets & Closets hides their hardware.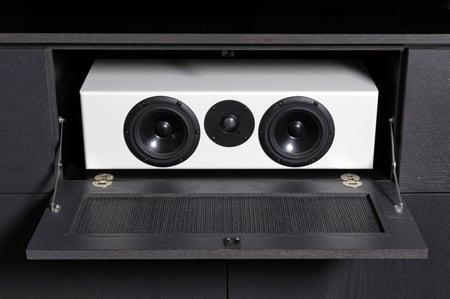 No exposed spreaders or backing. Everything inside the cabinet (including screws!) are joined invisibly, and without glue that contains formaldehyde.
Tops, bottoms, and fixed shelves are made with hidden Mod-Eez clips – no screws or cover caps.
No wall-hanging systems with an ugly rail that cabinets
All hinges used are European-style hinges that can only be seen when the door is open.
We only use under-mounted concealed soft-close drawer slides for our drawers.
We never cut notches that pass through the cabinets, which can expose mounting hardware or pocket screw holes.
These are the small details that separate the good cabinetmakers from the great! For your next project, make sure to ask your provider how they plan to conceal the hardware they use. Make sure you do not end up with a cabinet like the one pictured below: it might have a great looking face, but when you open it and look inside it is a different story!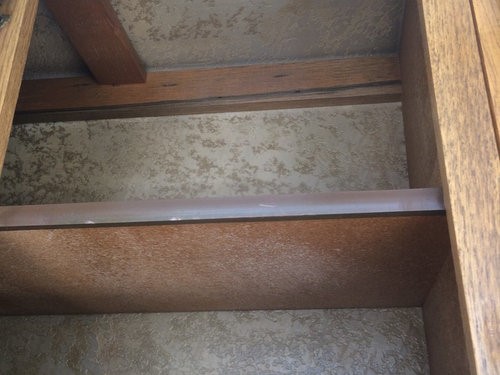 ---
Valet Custom Cabinets & Closets designs, manufactures and installs custom organizational solutions that enhance the functionality of your living space while complementing the décor of your home.
Our talented design team creates unique solutions tailored to your specific needs, style, and budget. We are independently owned and a direct manufacturer.
Our areas of specialty include Home Offices, Wall Beds, Media Centers, Closets, Pantries, Garage Cabinetry, and much more.
Exceptional Design * 5-Star Execution and Service * Expert Craftsmanship
---
Scott Heeb
Scott has been a member of the Valet Team since January 2014. He is a graduate of the University of Redlands with a Bachelor's of Science in Business Administration and an emphasis in Finance. Scott's strong analytic skills coupled with his background in computer science and mathematics make him a perfect fit for handling the pre-production engineering of job packets and cabinet drawings that turn Valet designs into reality. Scott is an avid baseball fan and still plays quite often. He is a real team player at Valet and says that he enjoys the people that he works closely with day in and day out.