This video shows different tips and tricks to maximize closet space using baskets. Our talented designer, Shari Krandel, shows techniques on how to locate baskets for convenience. With our professional custom designers from the San Francisco Bay Area, we can help you create your dream closet space. Our experienced designers aim to curate a space that fits your floor plan, lifestyle, budget, and your storage needs. Valet Custom Cabinets provides services for your bedroom closet, living room space, office, and garage. To get you started, contact us today to get a free consultation!
Transcript:
Hi there I am Shari Feldman Krandel and I am a senior designer at Valet Custom Cabinets and Closets this is my personal closet and I wanted to show you baskets and using our continuous top shelf. So at the very top up here, and I hope I don't blind you with the lights, I have baskets. So I've got 9-10 inches of space up there. And I put these cute little baskets up there I love a label. I'm not gonna lie, I love a label maker. Uso you can see that I've got this labeled for hiking and that's like some of my long-term hiking stuff. I've got some ski stuff up there and it's just a great, this area down here, this is my go to zone. So this is where when everything's super accessible and up here is just things that I don't need as often, but I want to get to and I either keep a stepstool nearby, which I have in another closet, or here's a hack, I'm only five, four.
But if you take a hanger, I can grab it on the top there and pull this over. So I can get to it easily. So for us petite people it's another way I like to use baskets over here. I've got these nice big baskets and I keep things that I don't use that often in these, and I pull it out kind of like a drawer. This is only evening bags and they're just all neatly tucked in there. And this one is just kind of canvas bags and big totes and stuff that are a little awkward, but I'm not in them that often, so they can just be up here. And then this one is like everything beat. It's my beach hat and a fun beach purse. And so it's just everything beach. And then I just have one place I have to go. So I'm just, like I said, a naturally organized person. So I always want like things together and I also want it to look really cute. That is a requirement. So I have all these cute little baskets up there. All right, so make use of all of that space even at the top.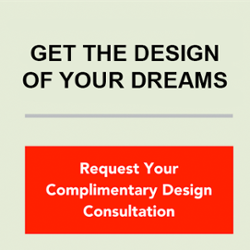 ---
Valet Custom Cabinets & Closets designs, manufactures and installs custom organizational solutions that enhance the functionality of your living space while complementing the décor of your home.
Our talented design team creates unique solutions tailored to your specific needs, style, and budget. We are independently owned and a direct manufacturer.
Our areas of specialty include Home Offices, Wall Beds, Media Centers, Closets, Pantries, Garage Cabinetry, and much more.
Exceptional Design * 5-Star Execution and Service * Expert Craftsmanship
---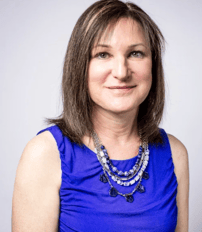 Shari Krandel

Shari has over 10 years' experience in cabinetry and closet design since joining our Valet team in 2010. She has the distinction of winning two national cabinetry awards during that time. In addition, Shari came to us with 18 years' experience in the fields of Interior Design, Space Planning and Architecture. She holds a Bachelor's degree in Architecture from UC Berkeley. She is a naturally organized person and loves a good puzzle, putting all the design pieces together. Shari enjoys hiking, skiing, and spending time with her family. Her customers love her enthusiasm and personal approach as she translates their needs into a beautiful and functional design.