Today we'll be talking about some creative ways to save closet space. Our talented designer, Shari Krandel, shows techniques on how to save, but also optimize space for convenience. With our professional custom designers from the San Francisco Bay Area, we can help you create your dream closet space. Our experienced designers aim to curate a space that fits your floor plan, lifestyle, budget, and your storage needs. Valet Custom Cabinets provides services for your bedroom closet, living room space, office, and garage. To get you started, contact us today to get a free consultation!
Transcript:
Hi, I'm Shari Feldman Krandel and I'm a senior designer at Valet Custom Cabinets and Closets and this is my personal closet. And today I want to talk to you about laundry spaces. Now when I designed my closet my option was only these baskets, which I do love, but I have to say if you come into the Showroomasking about our tilt out because it's my new favorite, it tilts out, it has two bags in it that bags pull out. I'm obsessed, but I love these and it turns out when I designed this, I thought I was going to need two laundry spaces and I only needed one. So I'm only using the bigger one, the 17 inch deep one for my laundry. And so that's great. And so what happens a lot with my clients as they try to plant every single nook and cranny and then things change. So for me things changed. And so I'm like, Oh, I could have used another drawer here. But you know what guys? This is a drawer. It's just in the shape of a basket, a functions, just like a drawer. So what I did is I just use it like a deep drawer and I've got jeans here and sweaters here. And on my jeans I just do a simple KonMari type fold simpler than what she does because I don't have the patients. But I've got them all stacked up here so I can see my black jeans from my super dark wash jeans. And then I've got sweaters over here and I have room for more that I can scrunch in here. Well nicely put in there cause I still have plenty of room in there. But then everything standing up and it's super easy to see. So if you misplanned something, just think of get creative about how you can use the space. And another way to use another space in here that I haven't talked about is this space under here. So in our double hang areas, we always have a shelf in the center. It gives lateral support pulling a two uprights together and it's separates the clothes. And the other thing it does is that it's usable space. I'm only five, four and I'm shorter, wasted. And I have space there and I will roll chunky scarves and put them there. I will stack cammies there. I will put sweaters there. So I've just cleaned up my closet and I don't have anything there currently, but that's good, usable space. So always be looking for opportunities like that. Thanks guys. Bye. Bye.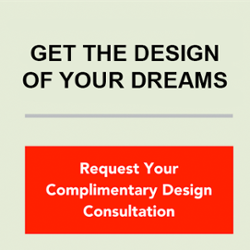 ---
Valet Custom Cabinets & Closets designs, manufactures and installs custom organizational solutions that enhance the functionality of your living space while complementing the décor of your home.
Our talented design team creates unique solutions tailored to your specific needs, style, and budget. We are independently owned and a direct manufacturer.
Our areas of specialty include Home Offices, Wall Beds, Media Centers, Closets, Pantries, Garage Cabinetry, and much more.
Exceptional Design * 5-Star Execution and Service * Expert Craftsmanship
---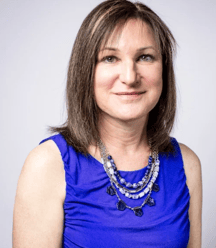 Shari Krandel

Shari has over 10 years' experience in cabinetry and closet design since joining our Valet team in 2010. She has the distinction of winning two national cabinetry awards during that time. In addition, Shari came to us with 18 years' experience in the fields of Interior Design, Space Planning and Architecture. She holds a Bachelor's degree in Architecture from UC Berkeley. She is a naturally organized person and loves a good puzzle, putting all the design pieces together. Shari enjoys hiking, skiing, and spending time with her family. Her customers love her enthusiasm and personal approach as she translates their needs into a beautiful and functional design.