Explore a laundry room and pantry with our talented, long-time designer Ward Wildanger. See how your laundry room can be a place of joy and zen.
Transcript:
Welcome to our laundry room. Uh, this is one of our very cheerful rooms. A lot of people say it reminds them of an ice cream parlor. So using Valet cabinets, we were able to maximize the, uh, storage, uh, in the room, starts with the washer and dryer,
which were in a space that was tailor made for them. So it doesn't waste any room and yet it doesn't look cluttered. We also have a full out laundry hamper that has, uh, two bins, so we can separate lights and darks. Uh, and uh, that works really well.
One of the big issues in our home is our cat. Um, our cat seems to think she owns the place, but so we try to please her.
So you have a cat food storage here in a very shallow cabinet. This is where we feed her all cats usually require a litter box. So our cat has to get in to the cabinet this way. And here's the litter box right there and out of the way. So it's nice and neat.
It doesn't clutter up the floor and it helps to keep the floor a lot cleaner. Our laundry room contains two large pantry cabinets, the pantry cabinets of rollout trays, and both pantry cabinets have lights that automatically go on when the door is open. It's very convenient. It's really nice to be able to store things in an organized fashion, so nothing is hidden in the back and the lights make it very easy to find things. This is our pantry.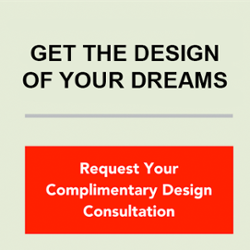 ---
Valet Custom Cabinets & Closets designs, manufactures and installs custom organizational solutions that enhance the functionality of your living space while complementing the décor of your home.
Our talented design team creates unique solutions tailored to your specific needs, style, and budget. We are independently owned and a direct manufacturer.
Our areas of specialty include Home Offices, Wall Beds, Media Centers, Closets, Pantries, Garage Cabinetry, and much more.
Exceptional Design * 5-Star Execution and Service * Expert Craftsmanship
---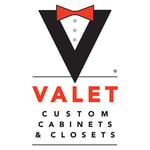 Staff
Staff Writers are various staff that have created content and blogs for us to post anonymously or as a group. We are a team, first and foremost, and sometimes we write as a team as well!