Mark Olson takes you on a tour of his home garage showing you all the benefits of a custom designed and manufactured garage.
Transcript:
Welcome to valet. I'm Mark Olson and I've been designing custom cabinets at valet for 21 years. Garage has seemed to be the one area of the house where things you don't need get dumped and the things you do need get lost usually in a pile of clutter. I did my garage eight years ago and it still looks brand new. The epoxy floor is clean and feels like I'm inside my house. It's like adding 400 square feet to the home. We a lot of colors to choose from for both cabinets and flooring. The configuration of cabinets are many. This cabinet here has a hanging rod which can be used for seasonal clothes or ski coats. I use mine for wet suits up above cabinets can have bins stored on top.
Adjustable shelves are awesome here we have them compressed for shoes up top and taller items down below. Spaced apart. Next to the entrance to the house is our pantry closet down here. This cabinet makes my wife really happy when I get into it cause it means I'm going to clean the house. I've got all my cleaning supplies in here and I love my work bench. It's got a nice solid countertop with a task light and below the upper cabinets. A set of drawers really handy and even a place for my garbage can. Down on the left I've got 48 inch wide cabinet, which is our widest cabinet. That's ideal for storms with really large bins. This cabinet here is a little less wide but still can handle tools, ice, chest and suitcases.
This cabinet right here has rollout trays which are perfect for tools or if you have workout bag. I put my gym clothes right here and I can offload them into the back. Our process at valet starts with taking measurements of your space and discussing your specific needs. Then comes to the CAD design showing exactly what the game plan is, complete with detailed floor plans. We also provide elevations spelling out exactly what we plan to do and the fun part is the 3d views, which really help you visualize the outcome of a great install. Your cabinets are locally manufactured at valet state-of-the-art facility in Campbell and professionally installed by our experienced install team. Oh, and my favorite cabinet. When I get into this cabinet, it means I'm going golfing. Let's get your dream garage started. Thanks for listening.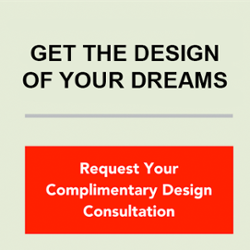 ---
Valet Custom Cabinets & Closets designs, manufactures and installs custom organizational solutions that enhance the functionality of your living space while complementing the décor of your home.
Our talented design team creates unique solutions tailored to your specific needs, style, and budget. We are independently owned and a direct manufacturer.
Our areas of specialty include Home Offices, Wall Beds, Media Centers, Closets, Pantries, Garage Cabinetry, and much more.
Exceptional Design * 5-Star Execution and Service * Expert Craftsmanship
---
Mark Olsen

Mark joined the Valet Team in 1999. His years of design experience with Valet together with a 17 year background in the home improvement trades gives him a wealth of knowledge that is rarely seen. Mark and his wife Sandie have been married since 1979 and reside in San Jose with their son. Mark's interest included racquetball, skiing and golf. He also enjoys spending time on the Monterey Peninsula. Both homeowners and contractors value his complete understanding of all aspects of construction