In this video, we look at the Valet Rod and how it can help organize and maximize your closet. Not only can you increase the amount of apparel you can hang, but you can also segment your apparel by color, season, or outing.





Transcript:
Hey, I'm Shari Feldman Krandel, and I'm a senior designer at Valet Custom Cabinets and Closets. And I wanted to talk to you about one of my favorite accessories that I use every day, which is our Valet rod. So it does pulls out. You can see it just disappears right into, um, the clothing section pulls out and it's useful in so many ways. One is, if I am packing for a trip, I can just put a bunch of stuff up there and, um, start stacking it up and you can see how much clothes I can get on there.I can just start pulling stuff from all over my closet and putting it onto that valet rod, when dry cleaning comes back, um, before it gets dispersed, it has a place to live and that I don't have to put it onto one of my beautiful, um, handles and scratch that up so I can keep it all in the valet rod. It's also so great when I'm laying out an outfit. Like I cleaned out the closet and I found this super cute long jacket, and I decided that I'm super excited with the warm weather coming. I'm going to pair it with these cute shorts. And then I'm like, Oh, I'm going to pull in this cute little white tee, but I want to see how it's all gonna look together. Um, so I'll do some rearranging and then I can start see my outfit forming. Then I can go over to my shoes section and be like, these would be super cute. And I lay these down with it and I'm like super cute that I can go into my, um, jewelry drawer and I can find a pair of earrings. So now I have sort of having my whole outfit laid out. Um, and when I walk past the door here, I can see it and be like, Oh yeah, it'll be super cute for that little party that I'm going to. And I use the valet rod, literally all the time.Favorite thing ever.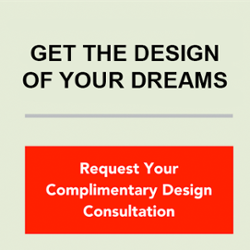 ---
Valet Custom Cabinets & Closets designs, manufactures and installs custom organizational solutions that enhance the functionality of your living space while complementing the décor of your home.
Our talented design team creates unique solutions tailored to your specific needs, style, and budget. We are independently owned and a direct manufacturer.
Our areas of specialty include Home Offices, Wall Beds, Media Centers, Closets, Pantries, Garage Cabinetry, and much more.
Exceptional Design * 5-Star Execution and Service * Expert Craftsmanship
---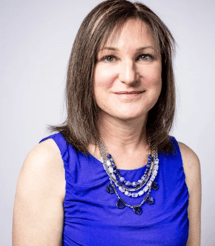 Shari Krandel

Shari has over 10 years' experience in cabinetry and closet design since joining our Valet team in 2010. She has the distinction of winning two national cabinetry awards during that time. In addition, Shari came to us with 18 years' experience in the fields of Interior Design, Space Planning and Architecture. She holds a Bachelor's degree in Architecture from UC Berkeley. She is a naturally organized person and loves a good puzzle, putting all the design pieces together. Shari enjoys hiking, skiing, and spending time with her family. Her customers love her enthusiasm and personal approach as she translates their needs into a beautiful and functional design.