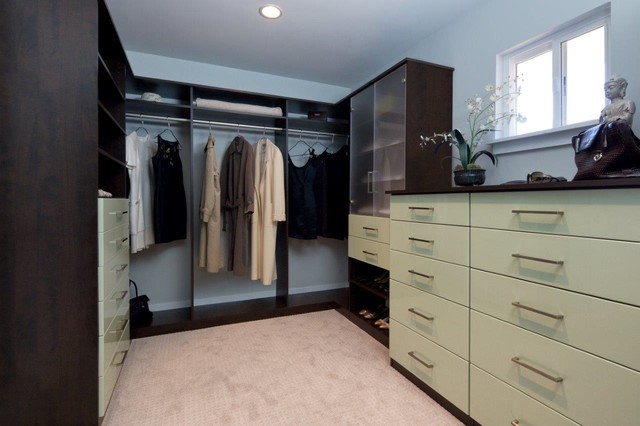 Belgian chocolate thermally fused laminate makes a beautiful and modern walk-in closet.
Image source: Valet Custom Cabinets & Closets
Any time we do work in Los Gatos, we see the same thing: families strolling around the beautiful, walkable downtown, people getting ready to hike the Santa Cruz foothills, and friends having brunch at the Los Gatos Cafe. It's a great area, and since it's within commuting distance of the tech businesses in San Francisco and Silicon Valley, it's an ideal place to live, especially for people who are moving out of the city and starting a family, and they're looking for more space. But we also see people whose big houses simply don't have enough storage and clothing space because the builder made the closet an afterthought.