Are you looking to upgrade your existing home office? You can start the process from the comfort of your own home with a Valet Custom Cabinets & Closets Virtual Design Consultation. This video introduces you to our process, which includes an initial Virtual Design Consultation followed by a design review utilizing our 3D CAD software so that you can fully imagine your new custom cabinet or closet from Valet Custom Cabinets & Closets! You will receive 5-Star service throughout the entire process. Our pledge to you is that your room will look and function better than you can imagine!
TEXT FROM VIDEO
With Valet Custom Cabinets and Closets, you can take the first step in designing your custom organizational solution. We offer virtual design consultations where you can meet with one of our talented designers who will listen first and then help bring your vision to reality all from the comfort of your home. Our process starts with an initial virtual consultation where your designer will ask about specifics of your project, then learn your particular goals and obtain rough measurements of your space. During this meeting, your designer will also discuss our many material and finish options, product features, and accessories and Valet differentiators. Your designer will then schedule a second virtual meeting to review and discuss your 3D CAD drawings, which will help you fully visualize your new space. Our pledge to you is that your room will look and function better than you can imagine. You will love your Valet experience!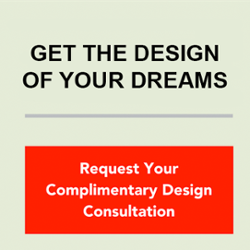 ---
Valet Custom Cabinets & Closets designs, manufactures and installs custom organizational solutions that enhance the functionality of your living space while complementing the décor of your home.
Our talented design team creates unique solutions tailored to your specific needs, style, and budget. We are independently owned and a direct manufacturer.
Our areas of specialty include Home Offices, Wall Beds, Media Centers, Closets, Pantries, Garage Cabinetry, and much more.
Exceptional Design * 5-Star Execution and Service *
Expert Craftsmanship
---
Michelle Larsen
Michelle joined the Valet Team in the summer of 2016. She holds a Bachelor's of Science in Business Management from Western Governor's University. She specializes in accounting, human resources, and general administration and comes to us with over 20 years experience in those fields. She has been a general ledger accountant at a CPA firm and a business manager at a family law firm. As to be expected from someone in her position, she has a passion for people and numbers and loves "making order out of chaos." Michelle and her husband, Brian, live in San Jose. They have a big, happy blended family with eight children and four grandchildren. She enjoys cooking, reading and the SF Giants!