Take a virtual tour of our master walk-in closet display with one of our best selling colors: Bianco. A thermally fused laminate that features shaker style fronts, with lots of function and style.
Transcript:
In this master walk-in closet display we feature our bestselling Bianco thermal fused laminate finish with shaker-style Craftsman fronts and LED lighting that brightens the room and illuminates the clothing. A mix of short, mid, and long hanging together with ample shelving and dresser space ensure optimal utilization of the closet space. Formal wear is enclosed behind doors with full length mirrors for added functionality. 22" deep roll-out shoe shelves are an ideal solution for closets that can accommodate the depth. Women's shoes can be stored two-pair deep on these shelves yet remain easily accessible. Our Valet-Hutch is one of our most popular features in walk-in closets. This double hutch replaces a bedroom dresser and provides a stunning focal point upon entering the closet. Our most requested features in dressers include drawer dividers and our double jewelry tray with specialized storage for jewelry, watches, sunglasses, and more. Other common accessories shown in this closet are sliding belt and tie racks to ensure everything has its place. On this side of the closet adjustable shelving ensures flexibility, and a fully concealed double-hamper keeps laundry out of sight. We have even more shoe storage on this side of the closet as well. Straight shelving and boot cubbies keep your shoes organized and protected. Valet can also design and build a beautiful shoe bench for your walk-in, serving as a place to put on and remove your shoes with a little extra storage inside too. For more information, visit us at valetcustom.com for a complimentary consultation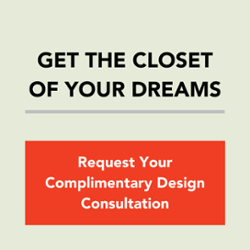 ---
Valet Custom Cabinets & Closets designs, manufactures and installs custom organizational solutions that enhance the functionality of your living space while complementing the décor of your home.
Our talented design team creates unique solutions tailored to your specific needs, style, and budget. We are independently owned and a direct manufacturer.
Our areas of specialty include Home Offices, Wall Beds, Media Centers, Closets, Pantries, Garage Cabinetry, and much more.
Exceptional Design * 5-Star Execution and Service * Expert Craftsmanship
---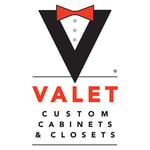 Staff
Staff Writers are various staff that have created content and blogs for us to post anonymously or as a group. We are a team, first and foremost, and sometimes we write as a team as well!