Here in the San Francisco Bay Area, it is common to find homeowners who are not satisfied with their closet space, and desire a more functional and elegant one. Oftentimes, it is cluttered, needs organization, needs to be upgraded, and lacks storage space. At Valet Custom, we specialize in custom closets. We believe that developing a design with your unique needs and vision will benefit you in numerous ways, so here are 5 advantages of having a custom-built closet by Valet Custom.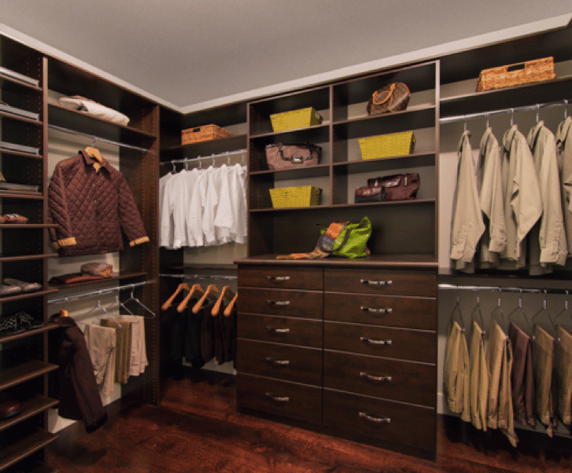 1. Value Increase
Having a custom closet is one of the most sought out features that home buyers look for in the San Francisco Bay Area. Custom closets are not just a personal upgrade, but an upgrade to your home or living space. A fully customized closet upgrade can give buyers the vision to imagine where they would put their personal belongings, how organized their wardrobe would be, and consider the luxury of the look and design.
2. Imagine Seeing Your Look
When a closet is underutilized, some apparel can be over-used, while other outfits can be hidden away and unseen. With a well-designed closet by Valet Custom, your extensive wardrobe can be seen at a glance, or organized in drawers and spacers, like jewelry and watches. Whether you are creating a chic ensemble for a night out, the best power outfit for a business meeting, or just a comfortable look for a trip to the park, having access both organizationally and visually will have you dressed your best!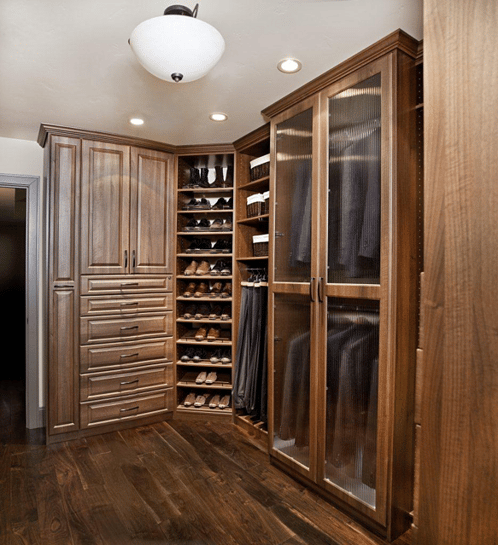 3. Keeps Your Home Clean
A custom closet will help you get and stay organized. Whether you need full length mirrors, shoe shelves, jewelry drawers, mixed hangs, belt or scarf slide outs, or a shoe bench; having a deeply functional custom closet can keep all of your attire organized and fresh. Having all your personal belongings put away will give your house a clean look.
4. Reduce Stress
Living and thriving in the San Francisco Bay Area, means leveraging every aspect and detail to be more efficient and less stressed. Designing a custom closet space will reduce your stress and increase your efficiency. A custom closet aims to have all your items stored in an organize matter, which can help start your day with a faster and calmer mindset.
5. Express Your Style
Having a closet that expresses your style, while adding a calm and an organization to your living space is what truly makes a custom closet extraordinary. You can add personalized finishes such as shoe shelving, custom fronts, lighting, mirrors and accessories to match your unique style and needs. In addition, this is a closet that you will be using for a long time, so having a customized closet will allow you to adjust your space as your lifestyle changes over the years. For instance, having adjustable shelves and cabinets that can be easily adjustable will help you maximize your space for many years.
Investing in a luxurious, durable, and well-designed custom closet can help improve your home. But before you spend a dollar on your closet, consider what a custom closet can do for you. With the help of an experienced designer, you can create a dream closet that fits your needs. Valet Custom Cabinets & Closets offers the most experienced design team in the Bay Area, and we promise to deliver an optimal solution to your closet needs.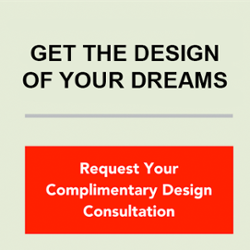 ---
Valet Custom Cabinets & Closets designs, manufactures and installs custom organizational solutions that enhance the functionality of your living space while complementing the décor of your home.
Our talented design team creates unique solutions tailored to your specific needs, style, and budget. We are independently owned and a direct manufacturer.
Our areas of specialty include Home Offices, Wall Beds, Media Centers, Closets, Pantries, Garage Cabinetry, and much more.
Exceptional Design * 5-Star Execution and Service * Expert Craftsmanship
---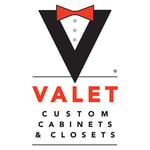 Staff
Staff Writers are various staff that have created content and blogs for us to post anonymously or as a group. We are a team, first and foremost, and sometimes we write as a team as well!