If you own property around Stanford's campus, you might just be the smartest homeowner around. College campuses are gold mines for renting opportunity. Constant occupancy and consistently rising prices—sounds like a landlord's dream come true. Even with the inherent risks, a Stanford rental home is an ideal setup for anyone looking to make some extra cash in real estate.
However, home improvements before renting (or between tenants) tend to rack up your costs. Hardwood floors need refinishing, closets might do with some built-in storage, and appliances seem to always need replacing. You'll also want approval from the Peter Coutts or Pearce Mitchell HOAs to improve storage capacity, which keeps your home moving up in value. But if you're really looking to get the most bang for your buck, consider accomplishing a bedroom upgrade and creative storage solution in one fell swoop with a custom built-in wall bed or two.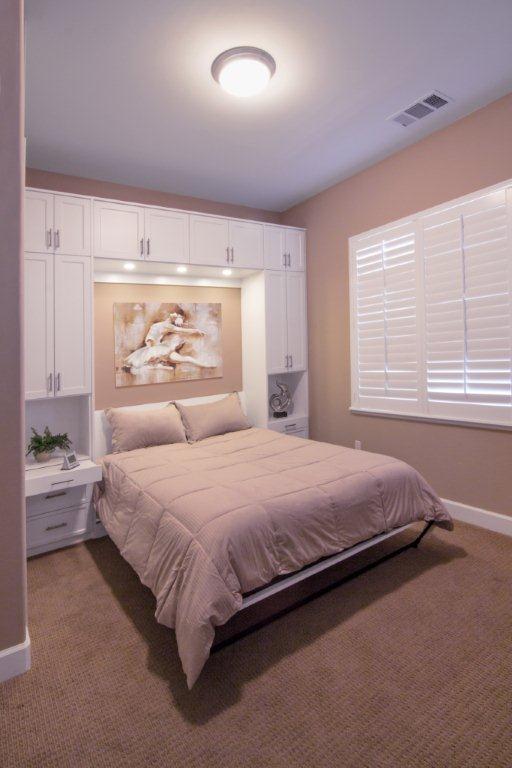 Wall beds add incredible functionality to every room and blend in beautifully with a room's overall aesthetic.
Image source: Valet Custom Cabinets and Closets
Murphy Beds + Multiple Tenants = Stanford Smart
If you're a lease owner in Stanford or nearby Palo Alto, your tenants are usually in one of two camps: faculty/staff or students. Leasing to faculty can be a fantastic way to maintain your home, take in higher revenue, and ensure responsible interactions with your tenants. Most Stanford lecturers are in town on short contracts of 2-3 years and are looking for a nice place to live during that time.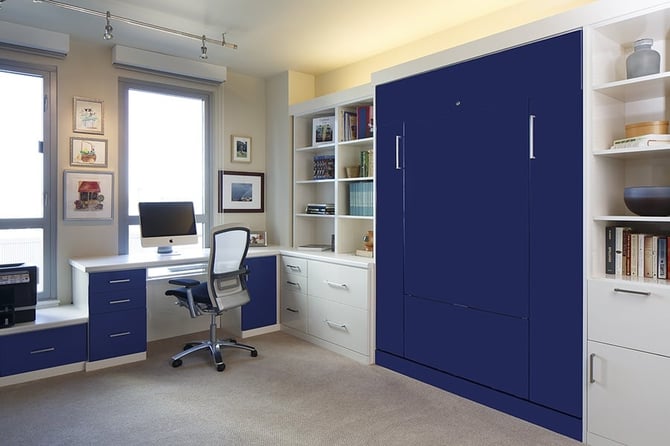 Faculty would definitely appreciate the combination of a home office and tucked-away sleeping space.
Image source: Valet Custom Cabinets and Closets
If you rent to faculty, you may want to consider creating a home office and sleeping area combo in your spare bedrooms. This way, each bedroom is multifunctional. Staff members typically have an office on campus, but a custom workspace at home would be perfect for grading thesis proposals after hours. With the bedroom furniture tucked away until it's needed, you have plenty of space to work.
To further boost your home's value, why not create an upscale adult version of shared housing? With a wall bed and office combined in each bedroom, you can lease to multiple staff members who will each have their own private working and living space. I imagine this approach would fare well with the doctoral student cohort coming through every few years. They'll benefit from housemates and lower individual rent prices, and you'll benefit from accessing a whole new market of renters.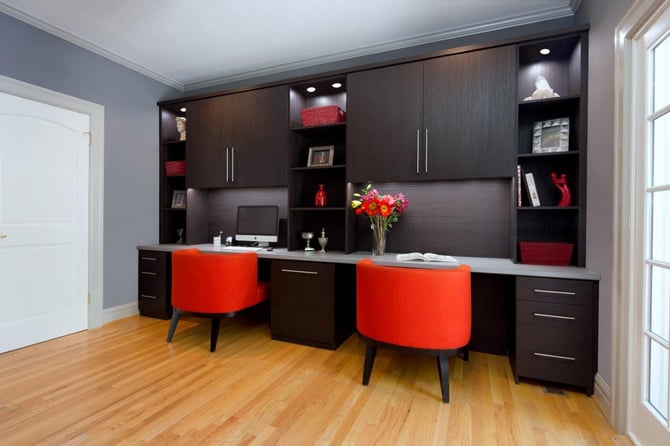 Murphy beds create more floor space in your bedrooms when not in use.
Image Source: Valet Custom Cabinets and Closets
Wall beds multiply the possibilities for maximizing space in your Stanford rental home. If on the rare occasion you get the opportunity to rent to a pair of faculty spouses, you could offer them a dual office in a single master bedroom. More frugal grad students might go for splitting a large bedroom with two twin wall beds—the addition of a fully functional workspace during the day makes the split rent price even more alluring.
Wall Beds Creatively Increase Storage In Your Single Family Rental Home
Some Stanford faculty members will rent on campus with their families without intending to share the home with other housemates. If these tenants are your target market, you'll definitely want to explore adding extra storage wherever you can. Faculty members tend to drag around hundreds of books with them, as well as plenty of filed documents that need to be kept but not seen every day. Their storage needs are compounded when the whole family moves in.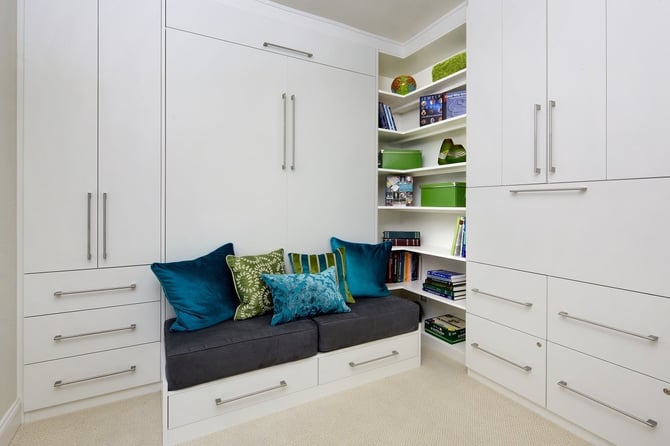 Adding under-bed storage and a bench seat helps a wall bed add utility to a smaller bedroom.
Image Source: Valet Custom Cabinets and Closets
Consider, for example, incorporating a wall bed with a bench seat in one of your smaller bedrooms. This gives the room extra under-the-bed storage, as well as another seating area in a room that might be too small for a couch or chaise. Double bonus for your faculty tenants.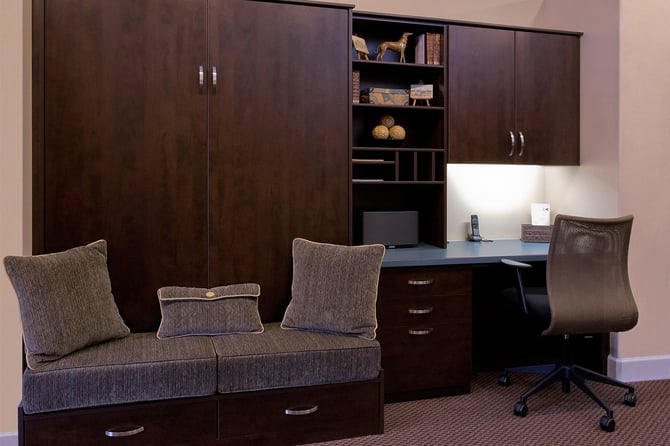 Adding additional storage to your wall bed can be useful in any of your rental home's bedrooms.
Image Source: Valet Custom Cabinets and Closets
Any room can use a storage upgrade, but you usually don't want to tear down walls to add more closet space. Our wall beds come in all standard mattress sizes, from twin to king—meaning that even the master bedroom for Stanford's newest Biomedical Data Science department chair would benefit from the extra space without skimping on a luxury feel.
Design Extras Add Even More Value
Overall, my favorite thing about our Murphy beds is not their storage capability but the myriad of possible options and combinations we can use within each design. Any of these creative solutions can be worked into your room's design to add even more possible uses for each space in your rental home.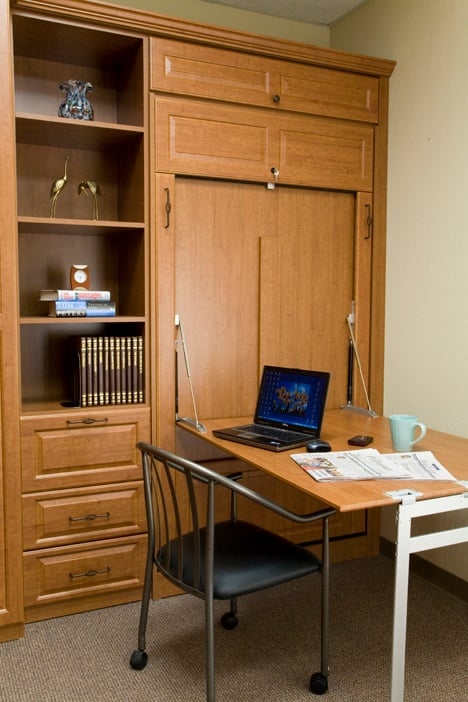 Adding a wall bed table creates another added work surface in a bedroom.
Image Source: Valet Custom Cabinets and Closets
If you're looking for even more added work space in a bedroom, you will definitely want to add a wall bed table to your custom configuration. This solution is perfect for midnight research organizing, taking notes from textbooks, and grading stacks of papers. This work surface pulls down effortlessly to create a table whenever you need one. When not in use, the table folds into the cabinetry and blends in seamlessly so you'd never even know it's there.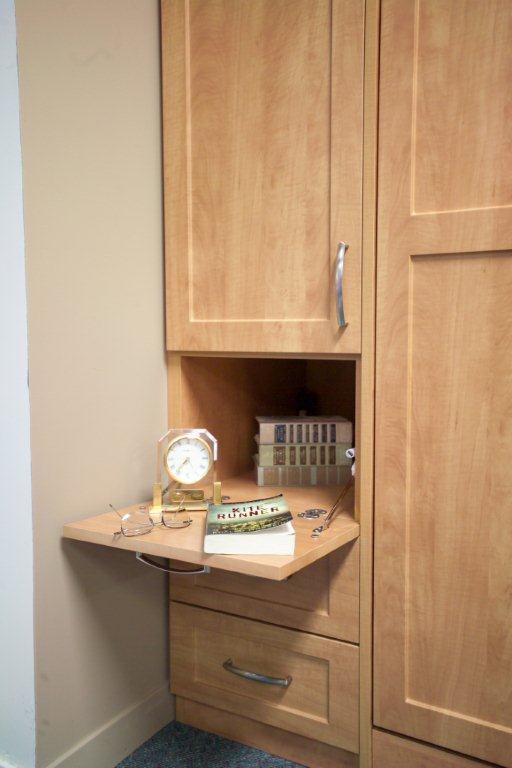 Our wall beds come with built-in nightstand options for convenience.
Image Source: Valet Custom Cabinets and Closets
A flip-down nightstand easily makes up for the lack of extra bedroom furniture. Store books, electronics, and other nighttime necessities on a classy, compact surface, and then close it up in the morning to hide the clutter. Our nightstands blend into custom cabinetry without taking up any valuable floor space. If you're even more short on space, we can incorporate a horizontal tilt wall bed into your design instead of a vertical tilt. The horizontal configuration fits nicely in a corner or snugly against a wall and protrudes less into the bedroom's walking space.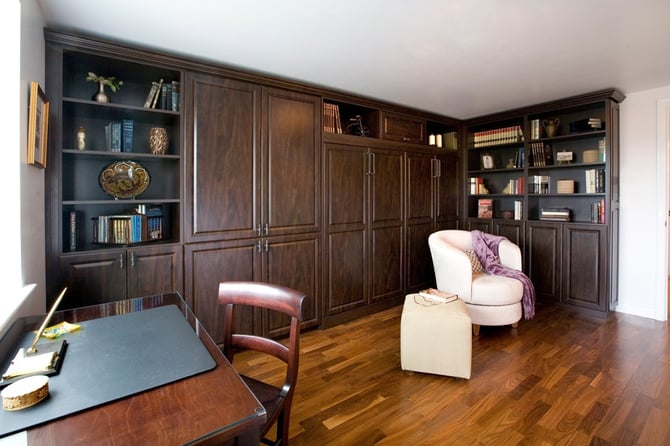 Horizontal-tilt wall beds are also an option for rooms with limited floor space.
Image Source: Valet Custom Cabinets and Closets
Our murphy beds are encased within stunning cabinetry that can be fully customized to your tastes. We use custom finishes and high-quality hardware to suit every home style and every taste, from real-wood veneers to acrylic gloss and super matte. Combine darker wood-like finishes with muted hardware for a classic professional feel for your more traditional faculty renters, or craft a trendy space with shine, colorful accents, and bright hardware for your student rental base. Remodeling never looked this good with this much added functionality.
With a multitude of options at your disposal, it's simple (and fun) to design and remodel your Stanford neighborhood rental home's bedrooms. You get additional sleeping space, double your original floor space in each bedroom, beautiful cabinetry finishes, and an unlimited set of additional options to customize each design. If your property is part of Faculty Staff Housing for Stanford, you'll want to get a Home Improvement Application started right away. Connect with us today to schedule your free design consultation and get started on adding even more value to your rental home.
---
Valet Custom Cabinets & Closets designs, manufactures and installs custom organizational solutions that enhance the functionality of your living space while complementing the décor of your home.
Our talented design team creates unique solutions tailored to your specific needs, style, and budget. We are independently owned and a direct manufacturer.
Our areas of specialty include Home Offices, Wall Beds, Media Centers, Closets, Pantries, Garage Cabinetry, and much more.
Exceptionally Designed & Styled * Expertly Crafted with 5-Star Execution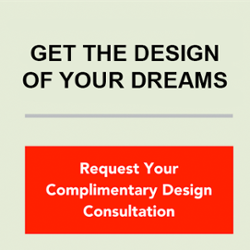 ---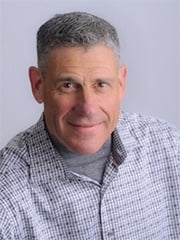 About Larry Fox, President
Larry is a graduate of the University of Southern California School Of Business. After receiving his degree he returned to the Bay Area and spent 18 years working in his family's 100+ year old metals recycling business. Upon the sale of that business in 2000, Larry and his wife Audrey purchased Valet. Larry has become a leader in the industry and is a past president of the National Closet Group. Larry loves turning people's dreams into reality, and remains as enthusiastic about the business today as he was when he first acquired it. View Larry's Houzz Page.