The Sunnyvale condo market is, in a word, tight. Easy light rail and BART access allow for quick transportation in and around the city, especially into San Francisco and the rest of the Bay Area, and Sunnyvale has become a real hub for tech workers. This has done a number on the condo market, limiting availability—and limiting space. Most of the condos in Sunnyvale are in the 1,100 sq ft range. In fact, despite some big 1,600-footers being built, the average actually dropped below 1,100 this year.
Don't get me wrong—there's a lot you can do in 1,100 feet. I'd recommend Sunnyvale to anyone. But it means you have to maximize the space you have. One of the best ways to do that is with a hideaway wall bed, especially one that is connected to the home office you'll likely need (given the tech trend toward telecommuting). A custom-designed wall bed and home office can keep your new condo feeling luxurious and complete without overwhelming your limited space.
Hiding a Bed in Plain Sight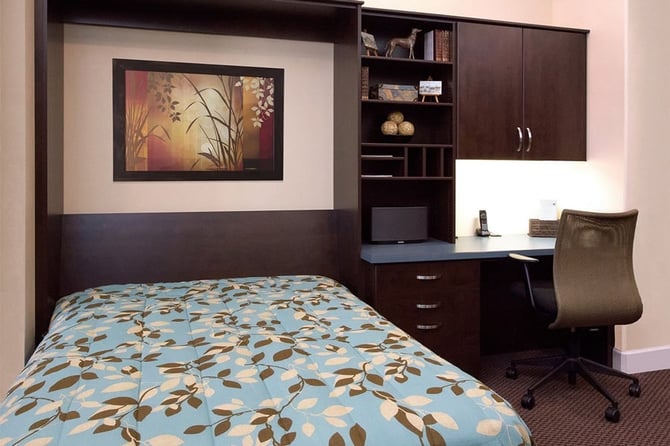 A bed can fit comfortably next to your workstation…
Image from Valet Custom Cabinets & Closets.
Lovely artwork, a comfortable bed, a convenient desk—welcome to the primary office of one of our clients. It isn't a large room, but she wanted a few types of furniture in it. So we designed a wall bed that was connected to the desk, both physically and stylistically, and disguised it as a cabinet. When she's ready for bed, she can pull it out and lie down. When it comes time to work, the bed magically disappears.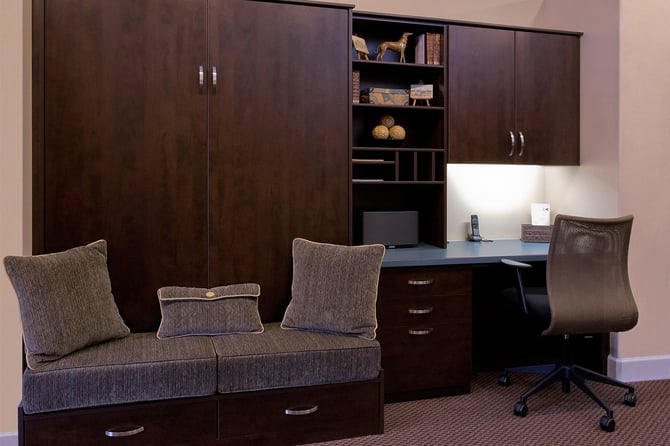 ...and then fold up into a comfortable bench.
Image from Valet Custom Cabinets & Closets.
The hidden bed is nearly impossible to notice if you walk into her office, and that's the way she likes it. It isn't distracting at all. As an added bonus, we designed it so that when the bed was up, she could make use of a comfortable bench. It's a nice place to sit when she wants to kick back away from the office chair, and it makes the whole room feel more cozy.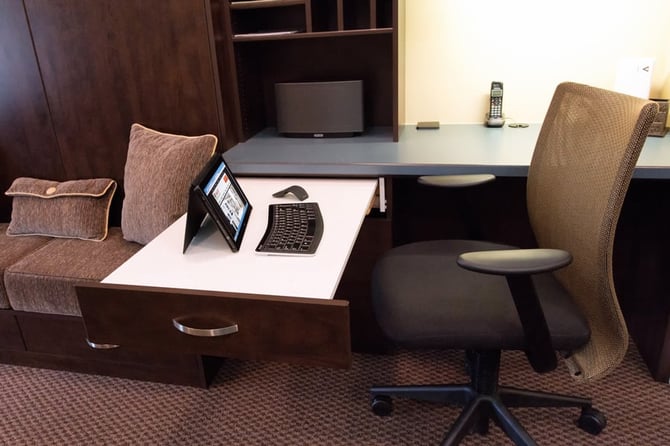 The pull-out desk gives you extra workspace without taking up any room.
Image from Valet Custom Cabinets & Closets.
One more feature we added was a pull-out desk that fits neatly into a drawer. It takes up no space when it's not in use, but it provides plenty of room for working on multiple screens, or for a coworker to join her in finishing up a project. These roll-out shelves and desks are very popular with our Sunnyvale clients. They essentially create a flexible office that can adjust to the needs of the moment.
Beds Everywhere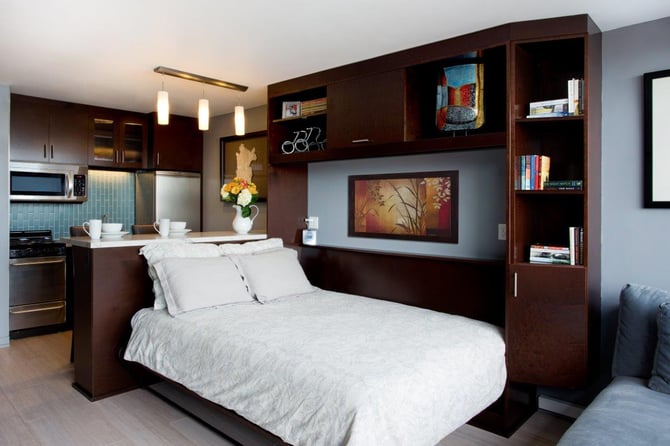 A Mt. Hood Maple with flat front hides a bed in plain sight.
Image from Valet Custom Cabinets & Closets.
A bed does not a bedroom need, nor a bedroom make. Custom design means you can fit a bed nearly anywhere in the house, and our variety of finishes range from dark and sophisticated to modern and airy.
Take the example above. We had a client who needed room to work and wanted his single bedroom to be dedicated to his office. So we designed a wall bed that looks like a beautiful living room cabinet when tucked away. When guests are over, it's just a spot to display books and knickknacks. There's room to mingle, to talk, to watch the game—anything. We've found one of the biggest frustrations of a small place is needing an office and a bed and a place to entertain. This set-up solves that problem.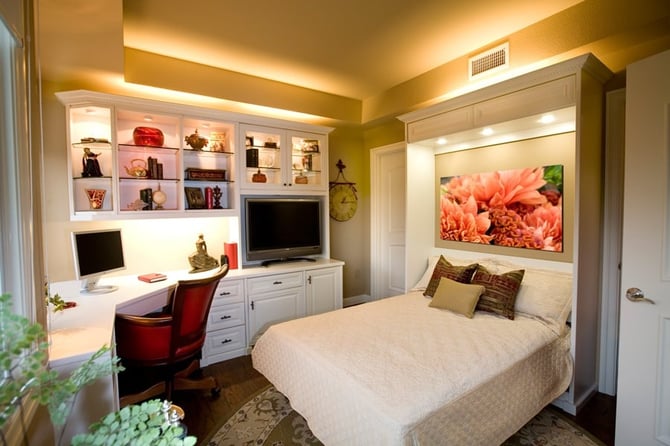 Bedroom? Office? Both. It's custom-made and comfortable.
Image from Valet Custom Cabinets & Closets.
Most of us have this image of a Murphy bed as a small, narrow single—but that's not the case. We've put in doubles, queens, and kings. It all depends on your space and what you want. You can have a custom-designed home office that really fits your space and maximizes your room, and have a bed in the size you need.
So enjoy your Sunnyvale condo. It might be more compact than a home further away from the coast, but that's part of the fun. We're pretty proud of being able to solve any space issue you might have, and we're happy to custom design wall beds, offices, and combos to make your home as comfortable and functional as possible. Connect with us today to see how we can add a little more breathing room to a tight condo market.
---
Valet Custom Cabinets & Closets designs, manufactures and installs custom organizational solutions that enhance the functionality of your living space while complementing the décor of your home.
Our talented design team creates unique solutions tailored to your specific needs, style, and budget. We are independently owned and a direct manufacturer.
Our areas of specialty include Home Offices, Wall Beds, Media Centers, Closets, Pantries, Garage Cabinetry, and much more.
Exceptionally Designed & Styled * Expertly Crafted with 5-Star Execution
---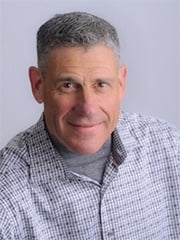 About Larry Fox, President
Larry is a graduate of the University of Southern California School Of Business. After receiving his degree he returned to the Bay Area and spent 18 years working in his family's 100+ year old metals recycling business. Upon the sale of that business in 2000, Larry and his wife Audrey purchased Valet. Larry has become a leader in the industry and is a past president of the National Closet Group. Larry loves turning people's dreams into reality, and remains as enthusiastic about the business today as he was when he first acquired it. View Larry's Houzz Page.