I recently spoke to a friend in Santa Clara about all the changes the town has been through lately. To me, it's pretty much unrecognizable from before the tech boom, but when I brought it up, he shot me down with one of those crook-eyed "You think it's different now?" looks. The thing is, he's right. He told me about some of the enormous new mixed-use developments that have been approved in the area, namely Santa Clara's City Place and San Jose's Diridon Station—and when I say enormous, I mean enormous.
They're both 230 acres, millions of square feet. They'll have room for thousands of jobs. There's a catch, though: they'll make traffic considerably worse.
Diridon isn't transit-friendly, and while City Place is, new development still means a lot more drivers. Luckily, a lot of tech companies let people work from home. If you're in the area and dreading the commute for the next couple of years, you might want to think about sprucing up the home office. With any luck, you'll be spending a lot of time there, and a custom-designed, luxury office is nothing if not the ideal place to work.
A Complete Office Helps You Focus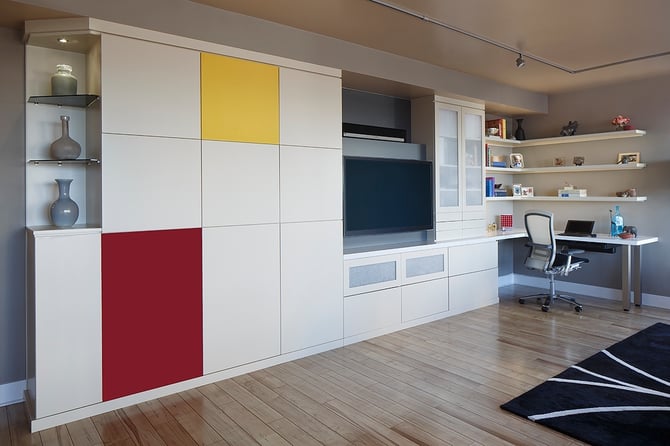 A full office keeps you out of the traffic.
Image from Valet Custom Cabinets & Closets
.
We've all known people who say they've tried working from home but can never concentrate. The desk is too small and cluttered, and they get distracted by household chores. Their workspace doesn't feel like an office.
That's not a problem with a custom-designed office. We take your space into account, as well as your vision for the perfect home office. We've met clients with all sorts of expectations, from those wanting to mimic the "open office" plan to those longing for a cozy little workstation of their own.
With nearly unlimited desk layouts and a full range of cabinets and shelves, we're able to accommodate all of your needs. A lot of my clients appreciate our adjustable book shelves. These folks tend to have tons of binders, electronics, and books, all of different sizes—and nowhere to put them. Adjustable shelves mean you're not cramming things sideways into one shelf and leaving huge gaps in another.
We also have a full range of integrated file cabinets, many tucked neatly into the furniture, so that they aren't visible when they're not in use. Little touches, like split-level desks for different workstations, can also make a big difference.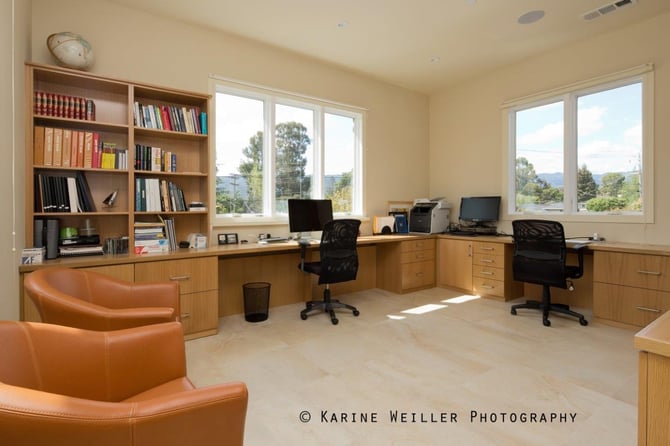 Light and space make a home office feel more comfortable.
Image from Valet Custom Cabinets & Closets.
Of course, you may also need to have a workmate or two over for a quick meeting, or perhaps you want to get the team together to finish a project. If having the space to comfortably fit multiple people is important to you, we'll also work to make that happen.
One trick we like to use is our peninsular workstations, which expand from the main desk. You can put chairs on three sides for your co-workers to sit in. I've also seen a lot of people use this design as a way to store multiple screens and even multiple computers. It's a great way to use a small amount of space effectively.
Custom-Designed Home Offices Create Efficient Working Conditions
One problem that a lot of people have when working from home is that they lack easy access to the cables and wires that keep operations running smoothly. That's a real problem with off-the-shelf furniture: It isn't built with your house in mind. I've yet to see two rooms where the outlets are in the same place. All of our furniture can be built with discreet wire chaseways to run cable to the corners.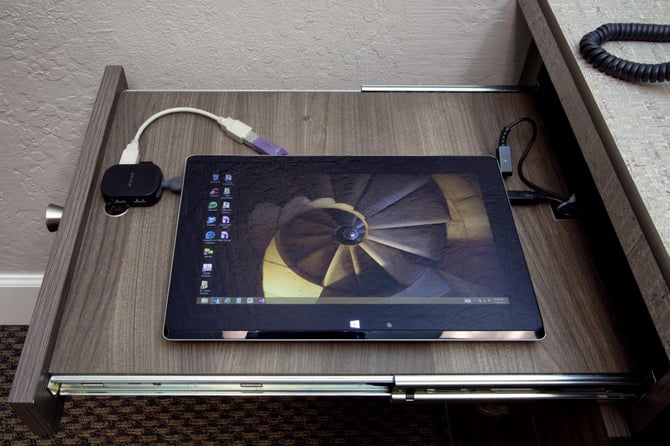 A charging shelf with hidden wire chaseways keeps things tidy.
Image from Valet Custom Cabinets & Closets.
Of course, you may not want to run much wire at all. We can accommodate that as well by installing a power grommet on top of the desk, with room for both an outlet and a USB cord. That way, your charging station is right next to the devices that need it. It's a nice, simple way to keep everything neat.
Roll-out Options for More Space
It's often true that your home office doesn't have enough physical space in the room for everything you need. Luckily, there are a lot of ways to maximize the space you do have.
Roll-out shelves can be used to store just about anything: papers, notebooks, office equipment, and especially the various laptops you may be using. This option keeps everything in your line of sight and easily accessible, but not in the way. It's the best of both worlds.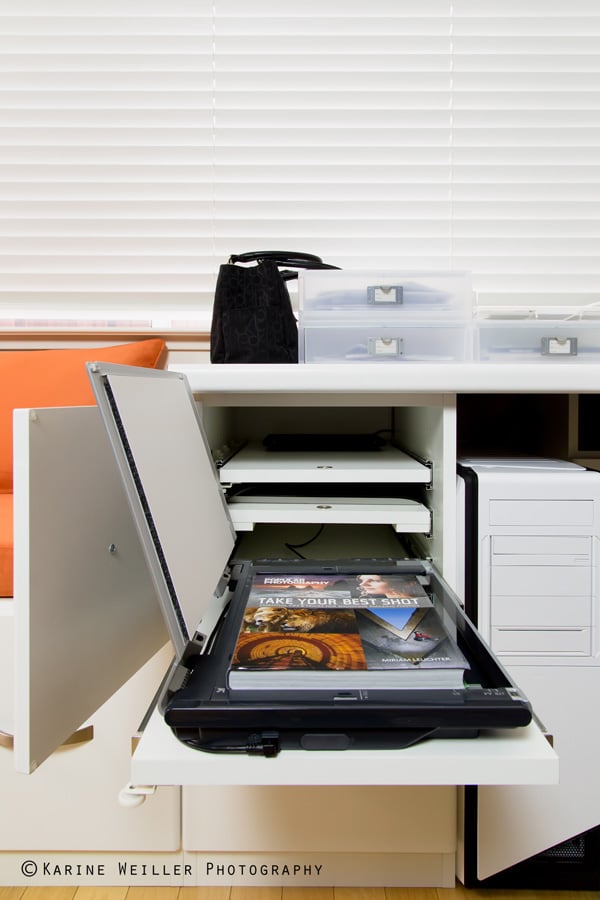 Hidden away when you don't want it, and there when you do.
Image from Valet Custom Cabinets & Closets.
We also offer pull-out desks for multiple computers. These come in handy when you have people working with you, or when you've grabbed one of those laptops from the roll-out and need to work from multiple screens at the same time.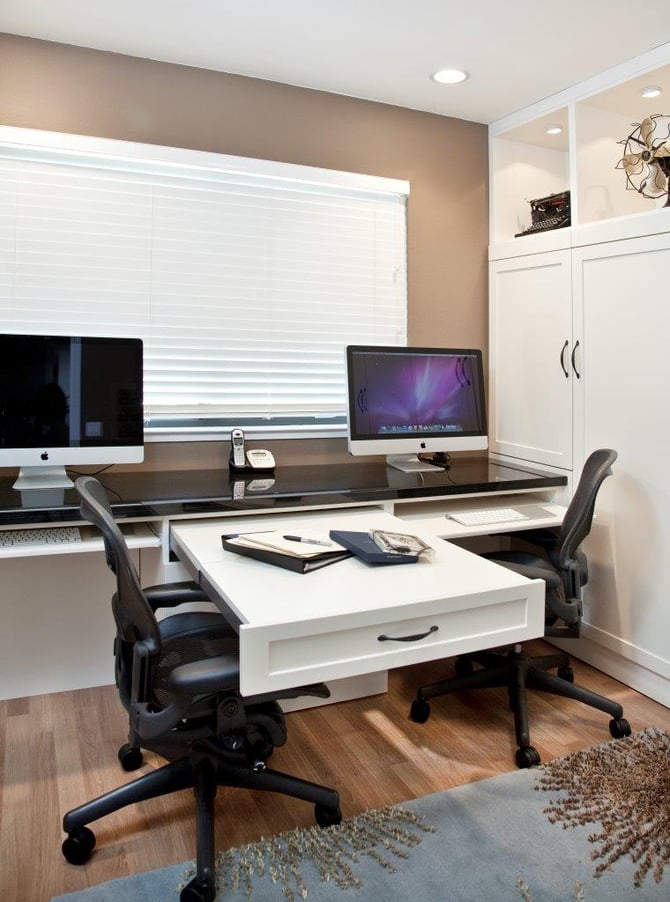 A great way to open up more work space.
Image from Valet Custom Cabinets & Closets.
Santa Clara, San Jose, and the whole Bay Area will be transformed by giant projects like Mountain View's 650-acre behemoth. Your commute may be transformed as well. If you're lucky, it might be eliminated altogether.
If you're in the market for a home office that fits your home and your professional needs, I'd love to help. Connect with us today to learn more about a custom-designed home office that lets you enjoy Santa Clara—and avoid rush hour.
---
Valet Custom Cabinets & Closets designs, manufactures and installs custom organizational solutions that enhance the functionality of your living space while complementing the décor of your home.
Our talented design team creates unique solutions tailored to your specific needs, style, and budget. We are independently owned and a direct manufacturer.
Our areas of specialty include Home Offices, Wall Beds, Media Centers, Closets, Pantries, Garage Cabinetry, and much more.
Exceptionally Designed & Styled * Expertly Crafted with 5-Star Execution
---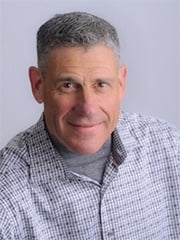 About Larry Fox, President
Larry is a graduate of the University of Southern California School Of Business. After receiving his degree he returned to the Bay Area and spent 18 years working in his family's 100+ year old metals recycling business. Upon the sale of that business in 2000, Larry and his wife Audrey purchased Valet. Larry has become a leader in the industry and is a past president of the National Closet Group. Larry loves turning people's dreams into reality, and remains as enthusiastic about the business today as he was when he first acquired it. View Larry's Houzz Page.